New to the Instagram story scene, wondering about its privacy features? Are you struggling to understand who does and does not get to see your Instagram story? Wondering if that old friend whose story you viewed accidentally knows you saw it or not?
You'll find the answers to all these arising questions regarding the Instagram story in this guide. So read along and get enlightened.
Instagram story feature is intriguing for many users. The concept of sharing something on social media only for it to disappear after 24 hours, on its own, is well-received by users. Instagram stories are currently quite popular. 
You can look at other users' Instagram stories and send direct messages within the story itself, in addition to posting your videos and seeing who has watched them.
However, among all the shiny parts, it is natural to ponder upon the question of Who sees what? To answer your pondering thoughts I've compiled this guide, incorporating answers to different questions regarding Instagram stories and their visibility.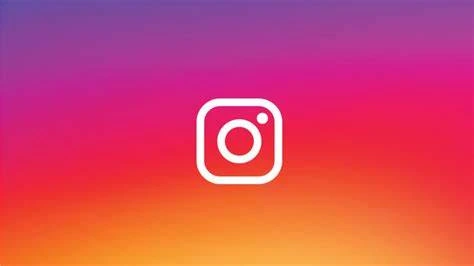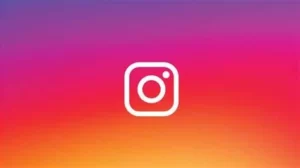 ---
Can Someone see that I viewed their Instagram story if we are not friends?
Yes, even if you are not friends with someone on Instagram they'll know you've viewed their Instagram story. Instagram stories can be viewed by anyone online unless it's shared from a private account.
If you've shared a story on Instagram and your account is private then only those who follow you on Instagram will be able to view the story. Similarly to view the story shared by a private account you have to follow the account first.
To see the list of users who've viewed your story on Instagram, follow the steps mentioned below:
Launch the Instagram app on your device.
Click on the Profile picture circle present in the top left corner of the screen.
When the story appears on the screen, swipe up.

Here you'll see a list of all the users who've viewed your Instagram story.

In the left corner, you'll see the total number of viewers beside an eye symbol.
As a lot of content gets shared on social media, these apps continuously get grilled by users on their privacy policies. Instagram too, has faced such moments of criticism and has overcome them by improvising its privacy settings. In case you have trouble posting a story on Instagram, check out this article for possible solutions.
Not every content you share on Instagram stories is meant for the eyes of all your followers. For such situations, Instagram has provided options through which users can limit their story visibility. Some of them are mentioned below.
Method 1: Customize the share group
Before sharing a story on Instagram you can decide who to share and not share it with. Instagram provides a Hide Story From option, which allows users to hide their stories from specific users.
Follow the steps below to use the privacy option:
On the Instagram app, swipe right to open the Story page.
Click on the gear symbol present in the top left corner.
Click on the Story option.
Tap on the Hide story from option and select all the people you want to hide the story from.
Once done you can freely upload your story on Instagram.
Method 2: Share with Close friends
Instagram has another feature handy for sharing stories with a limited audience. The Close Friends feature allows users to share their content with a select few users.
Go to the settings page on Instagram for stories.
Click on the Close Friends option.
Select the people you want to add to this list and click on done.
Now when you post an Instagram story, select the Close Friend option instead of Your Story option.


Method 3: Make your Account Private
The most efficient way to limit your audience is by making your Instagram account private. Follow the steps below to change your account type:
On the Instagram app open the profile page.

Tap on the three horizontal lines and click on the Settings option from the menu.
Click on the Account Privacy option and turn on the toggle for Private account.
---
Instagram Story of a Public Account
Instagram users often wonder if they view a story of an account they do not follow, will the user still know about it? If I don't follow a public profile on Instagram can they still see I checked their stories?
The answer to this question is a simple yes. Just as you can see the list of people who have viewed your Instagram story so can the people with a Public account.
Irrespective of whether someone follows you or not if someone views your Instagram story, their name will appear in the list showing all the story viewers. If your account is private this list will only consist of people who follow you on Instagram.
---
Can someone see you viewed their story if their Instagram profile is public?
If you've viewed a story on Instagram posted from a public account, they'll know that you've viewed their story. Whenever someone views an Instagram story their name will appear on the viewer's list irrespective of the sharer's account type.
However, if someone has viewed the stories anonymously using a different method their name will not appear on the viewer's list.
---
Can someone see that I viewed their Instagram story if I'm private?
Yes, Instagram users can still see if you've viewed their story even when your account is private. Both public and private account views will appear in the recently viewed list for the story posted. This will enable users to identify the exact viewers of their Instagram story.
---
Can someone see how many times you viewed their Instagram story?
There is no way of knowing how many times someone has viewed an Instagram Story. With the list of people who have viewed the story, you can get a basic summary of viewership. Though you do not get any information about who hasn't viewed the story or who viewed it more than once.
---
SEE ALSO:
---
Final Word
When you share something from a public account you have very little control over who sees it. However, knowing who has seen your Instagram story can be a little relieving. With the use of proper privacy settings, you can share your Instagram stories with the people you wish to show them to and hide them from others. 
In this guide, I've tried to include and answer as many relatable questions that'll help you understand the Instagram story feature and its privacy settings better.