Samsung produces world-class digital devices, including audio devices like Subwoofers, Soundbars, and other systems.
However, users have reported Samsung Soundbar audio sync is not available on Bluetooth issue after pairing their device with the Soundbar. This article covers what it is and how we can fix it.
---
What is audio sync on Samsung Soundbar
Short answer: Audio Sync on Samsung Soundbar is a feature that delays the audio in relation to the video or media, or makes it play earlier, depending on the fix that is needed.
Samsung's Soundbar, Subwoofer, or other sound systems are great choices among users that want to enjoy superb quality audio with their television, desktop computers, laptops, other sound devices, and even phones, or use them as standalone systems.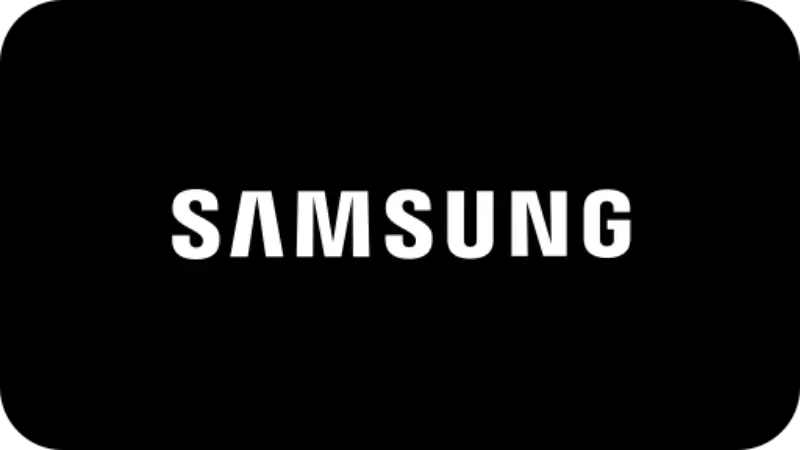 While they are a great option for audio enhancement, they can be faulty at times, or sometimes just not up to expectations. For example, you might have come across the audio sync issue which has led us to write this article.
An audio sync is essentially a tool provided in Samsung's audio devices such as Soundbar, Subwoofer, and so on to fix out-of-sync or badly lip-synced audio of any media output.
The audio might occur earlier or afterward the required time. Thankfully, Samsung has paid heed to this and provided us with ways to fix this using various audio sync fixing options.
The audio sync feature allows users to tune audio very intricately and thus is easy to go overboard with it. Regardless, it is of great use, especially in scenarios where the audio delay might be because of the system's inability to process high-quality video output and audio at the same time.
Let us see what might be causing the Samsung Soundbar audio sync not available issue and how to fix it!
---
Why is Samsung Soundbar audio sync not available on Bluetooth
Reason 1- Mode of connection
Samsung Soundbar offers multiple ways of connection, two of them being USB and Bluetooth pairing. However, both of these come with a significant caveat, which is the unavailability of audio sync.
Because of the unavailability of audio sync if the Samsung Soundbar is connected to a device and faces lip-syncing issues with the media, you would not be able to fix it through the Soundbar system.
You might be able to fix it through the system or functionality present on your TV if there is any, but the audio sync would not register from the Soundbar on a USB connection or Bluetooth pairing.
Reason 2- Issues with the motherboard
Motherboards are the main part of any electronic device. Without it, the device would fail to work or simply malfunction. The same situation could happen with the Samsung Soundbar, leading to Samsung Soundbar audio sync not available issue when you are trying to pair up via Bluetooth.
A malfunctioning PCB or motherboard is hard to detect and would often leave you confused as to what might be causing the issue of failed audio sync functionality. If you are sure that there has been moisture, shock, or another kind of damage to the device, such as high voltage, then it is very likely that the motherboard was damaged. Do not worry, we have got a solution for it below though!
Reason 3- Poorly created content
The soundbar can be connected to any device to play any media content. This means it does not escape poorly created content with bad audio sync.
While this might be somehow fixed by audio editing and various other complex methods, using the audio sync option would fail to work because of the integrated audio in the video.
Reason 4- Unsupported audio codec and delayed processing
There are multiple audio codecs and each has its pros and cons. Some are far better to hear in terms of quality while others are easier to decode and process.
The codec used to encode audio with the video determines how fast and smooth it will play. If your TV struggles to decode the audio in a reasonable amount of time, you would start to notice audio sync issues, that is, the video's lip movements would be out of the match with the audio being played.
At times this effect is bearable but gets worse in action scenes and scenes involving a lot of speech, especially from multiple people.
---
How to fix Samsung Soundbar audio sync not available Bluetooth
Method 1- Using a different way of connection
As I have stated earlier, using Bluetooth or a USB connection would disable the audio sync functionality. The best method to tackle this is by using other connection methods, which could be HDMI, or the audio cable directly.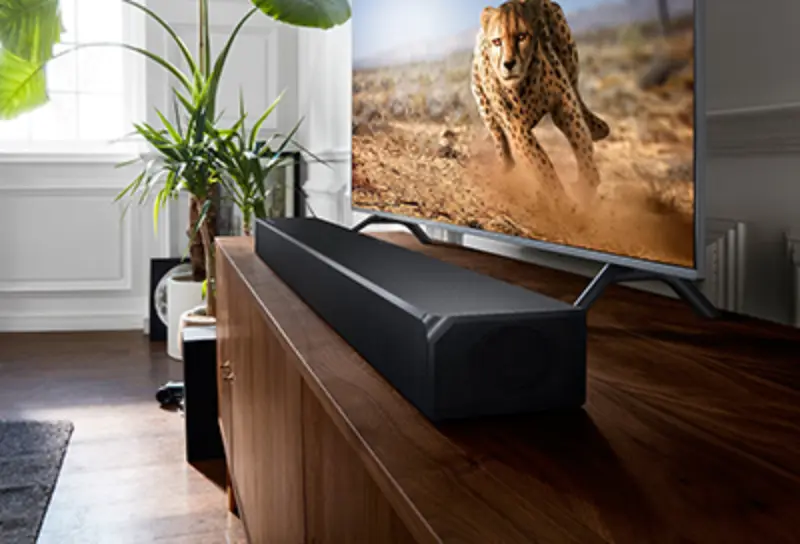 The HDMI port is by far one of the best methods to connect the Soundbar to the TV or other supported device. It offers high-quality audio without any data loss. Simply connect your Soundbar using the HDMI in the appropriate port and then select the Soundbar as a source using the TV remote for it to take effect.
Method 2- Using the Audio sync button
A simple method, although very effective is to use the Audio sync button present on the Soundbar remote provided with the Samsung Soundbar.
You can simply tune the audio by pressing the 'Audio Sync' button on the remote and then pressing the 'Forward' or the 'Backward' button to match the audio with the video.
Method 3- Using the Sound control button
The sound control button has the same effect as the Audio Sync button. All you would need to do is to press the Sound Control button on the Soundbar remote and thereafter press the Left or Right button to sync up the audio perfectly with the video.
The method varies from model to model, so always remember to check your device manual before proceeding with a step for any slight changes.
Method 4- Using the Audio sync +/-
The Audio Sync feature is present directly on the Soundbar as well. There are a set of buttons, each with its specific function such as power on or off, volume button, and the Audio Sync button, etc.
This button can help you sync the audio without the need for a remote, in case it is not accessible or working. Simply press the + button to delay the audio by a bit or the – button to output it earlier than it is currently being produced.
Method 5- Trying another media file
We mentioned previously that a poorly created media file can have audio sync issues that might not be fixable because of the way audio is embedded into the file.
To ensure that you are not playing such a file, try playing a media file you have played earlier, without the audio sync issues. If you have been using YouTube, you can also try to play other content creators' videos that are more recognized and have fewer chances of having an audio sync error.
Method 6- Repairing the motherboard
Getting the motherboard repaired might cost you a bit if the product has been out of warranty. However, it will ensure that there are no more hardware errors related to the device so that you can rest assured in the near future.
If you suspect any motherboard or hardware damage, take the device to the nearest Samsung authorized service center for repair. You could have it repaired in an unauthorized device, but chances of success are not guaranteed, and opening the device by yourself to check or repair it is strongly not advised.
Method 7- Contacting Samsung Customer Support
If all else fails, you can resort to contacting the customer care center and tell them about the persistent Samsung Soundbar audio sync not available issue, and they would arrange a service meeting with you in order to fix it.
You might also be asked to troubleshoot a couple of things to ensure that there are no technical problems that might be fixed by the user.
To reach out to Samsung Customer support, tap here and state your issue. You can also make a call at 1-800-726-7864.
---
SEE ALSO:
Fix: Samsung Soundbar Not Connecting To Bluetooth
[7 Fixes]: Samsung Soundbar Arc Not Working
10 Fixes : Samsung Subwoofer Not Connecting To Soundbar
How To Fix Samsung Subwoofer ID SET Not Working
---
Final words:
In this article, we discussed the issue of Samsung Soundbar audio sync not available and how to fix it when using Bluetooth. We hope that this article proved useful to you! If you liked this article, check out Fix: Samsung Soundbar Not Connecting to Bluetooth.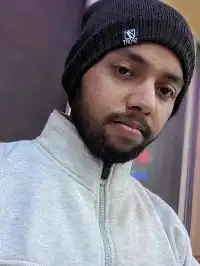 For someone who is a Medical School student, you certainly did not expect me to be here. But here I am, due to my fondness for technology, games and science. There is just something really sweet about technology that has helped in binding us together, so it is not surprising that I love to talk about it. And with the same technology, you could connect with me easily, so feel free to!