When someone comments on one of your posts, makes you a new friend request, or even writes to you, Facebook will often give you an alert or notification about it.
On the other hand, some Facebook users have discovered that they are not receiving any alerts from the platform. This may be a source of annoyance since you may have overlooked something vital; nevertheless, the problem may be quickly remedied.
When Facebook notifications stop functioning properly, we have compiled a list of typical troubleshooting steps that you may try. These options are straightforward and easy to put into action, and they will make it possible for Facebook alerts to appear once more whenever there is activity on your feed.
---
Why am I not getting notifications on Facebook when someone comments?
Short answer: You are not getting notifications when someone comments on your Facebook post because the app is outdated, your internet connection is weak, your device is on DnD mode, you are using a third-party app, you are in battery-saving mode, or you have turned off notifications.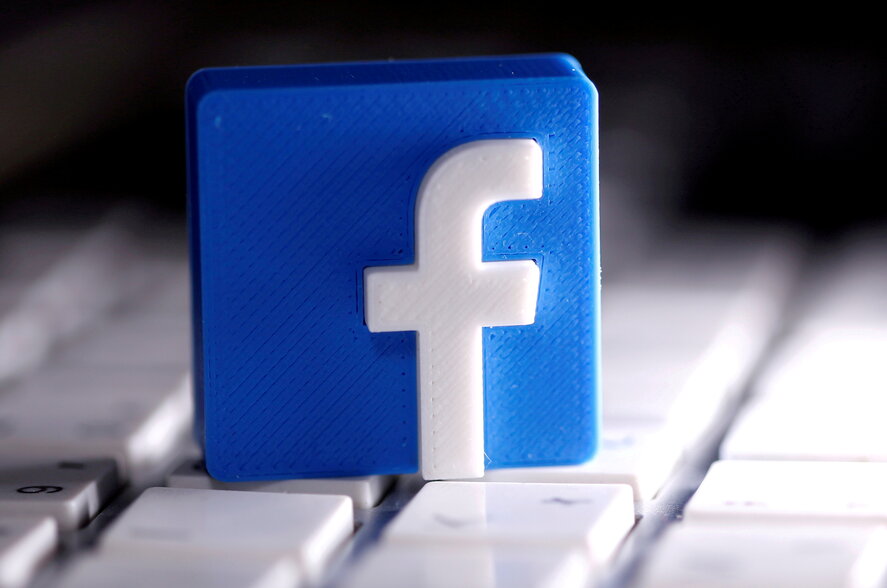 It's possible that skipping over a Facebook notice might lead to some pretty unpleasant outcomes. However, determining the reason why your smartphone is unable to deliver push notifications for Facebook is not a simple process because there are many possible causes for the problem.
Imagine that your most recent profile photo has received a number of comments and likes, but that Facebook does not alert you about the same. You aren't alone. A number of people who use Facebook are experiencing the same issue, in which they do not receive Facebook alerts on their mobile devices. The following are some of the factors that could contribute to this problem:
Reason 1 – Outdated app
People are inclined to ignore the possibility that an out-of-date version of the program is also one of the factors contributing to these issues. Even while having the most recent version of the application is not strictly necessary for, it to function, it is strongly suggested that you update it on a frequent basis.
Reason 2 – Weak internet connection
Facebook is an online social media platform and it needs an active internet connection to send any kind of notifications or alerts. If there is an internet issue, your FB app might not work as intended.
Reason 3 – Third-party app
It's possible that the issue is due to a third-party program that handles the management of background processes. If this is the case, you can terminate the associated external application.
Reason 4 – Battery-saving mode
This problem is fairly prevalent among manufacturers that create specialized versions of Android that are particularly stringent with regard to the techniques by which battery life may be preserved.
One excellent illustration of this is Huawei's EMUI, which prevents some applications from operating in the background while the phone is not being used. iOS, which is used by Apple, has a similar method.
Reason 5 – Notifications are disabled
It's possible that the issue is caused by the notifications option being toggled off on either your device or inside the app's settings.
Reason 6 – Device on DnD mode
DnD mode or Do Not Disturb mode on Android and iOS devices disabled notifications and any kind of alerts. If your FB is not showing any notifications, it is possible that your device is in DnD mode.
---
Fix: Not getting notifications on Facebook when someone comments
The easiest way for you to determine whether or not your Facebook Notifications will start functioning normally again is to use the trial-and-error method.
In an effort to make things simpler for you, we have developed a list of potential solutions, some of which may work for you, while others may not.
You are welcome to look through each method in order to locate one that is compatible with your mobile device and you can also check out our other blog where we discussed the solution for Facebook comments not Showing or Loading.
Method 1 – Check your internet connection
First of all, you should check if your internet connection is stable and Wifi router is working as intended. Even if your router seems to be working fine, try connecting it to a different device and check if the issue persists.
If there is an service outage, you should contact your internet service provide and inform them about the issue you are facing.
---
Method 2 – Restart the device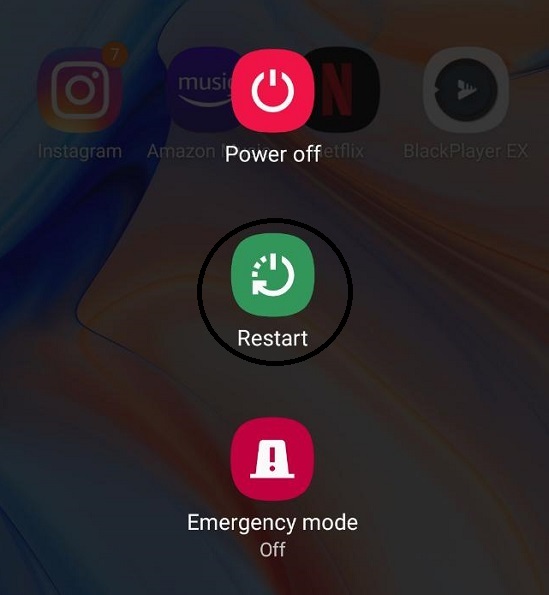 There is a possibility that a variety of technical faults that are present in the operating system of your device are to blame for the fact that you are not receiving alerts on Facebook whenever someone comments on one of your posts.
Restarting the device is typically all that is required to solve the vast majority of transient issues.
---
Method 3 – Restart the Facebook app/ website
There is a possibility that the Facebook app did not open correctly, and as a result, it is unable to transmit alerts. When this occurs, you will not get notifications from Facebook. If the application fails to launch properly, you can repair the problem by forcibly quitting and restarting the application.
Step 1 – First things first, open the Settings app on your device.
Step 2 – Once you have found the Applications area, where all of the applications are displayed, click on the Application Manager button.
Step 3 – Once you've located Facebook in the list of applications, please choose it by tapping on its name.
Step 4 – Locate the App details area and navigate to the Force Stop option by clicking there.
Step 5 – check to see if the Facebook app is sending you alerts after you have opened them
---
Method 4 – Check Facebook notifications setting
The Facebook app has its own notification settings right within the app itself. You need to check and double-check to see whether those are turned on.
To accomplish it, go as follows:
Step 1 – Launch the Facebook app and select Settings from the menu that appears in the top-right corner of the screen (three-bar icon or a small down arrow). Go to the Settings menu.
Step 2 – After scrolling down, select the Notifications option by tapping on it.
Step 3 – Once you are on the screen for Notifications, scroll all the way down and touch on Push. Activate it on the screen that follows.
Step 4 – Return to the screen you were on before, and this time check to see if all of the different aspects of Facebook, such as comments, tags, friend requests, and so on, are permitted to send push notifications. To enable the toggle next to Push, tap on each item after it has been selected.
---
Method 5 – Update or Reinstall Facebook
If none of the solutions presented above worked, it is likely that the Facebook app was not installed correctly or that it was not kept up to date. To correct the issue, you may either update the application or reinstall it.
Step 1 – You may uninstall the Facebook app from your device by giving it a long push and then selecting the Uninstall option.
Step 2 – After ensuring that the app has been removed completely, navigate to the Google Play Store or the Apple Store and perform a search for Facebook.
Step 3 – Tap the Install button to begin downloading and setting up the Facebook app on your device.
Step 4 – After you have downloaded the app, go to your profile and sign in to see if the alerts are now functioning properly.
---
Final Words
Go to Settings on your Facebook account and turn on Notifications if you want to be notified whenever someone leaves a remark on one of your posts.
After that, edit your Close Friends list to include the individuals from whom you desire to get alerts. You have the ability to personalize your notification settings and choose the locations from which you wish to get notifications.
---
Further Reading:
How To Fix Facebook Album Order Won't Save
Fix : Facebook 2-Factor Authentication Not Working
How To Fix Links On Facebook Not Working
Facebook Password Reset Code Not Working (Reasons & Solutions)
Technical writer and avid fan of cutting-edge gadgetry, Abhishek has authored works on the subject of Android & iOS. He's a talented writer who can make almost any topic interesting while helping his viewers with tech-related guides is his passion. In his spare time, he goes camping and hiking adventures.