Are your facebook comments not showing or loading?
If you are having trouble with facebook comments, you have landed on the right page.
This post explain the reasons why facebook comments are not loading or showing and what you can do to fix it.
So, let's begin.
Facebook is a social media service founded by Mark Zuckerberg in 2004. It was owned by Facebook Inc. or The Facebook Inc. before its name was change to Meta Platforms Inc. Every person who has an electronic device such as a mobile, laptop or a tablet has heard about Facebook. Or maybe even has created an account and used it.
It can be used to post photos, videos, connect with friends and family online. You can also play games available on Facebook Gaming. The most popular games on Facebook Gaming are casino games and Candy Crush Saga.
Facebook has options other than being a social media service. It has Messenger, where you can chat with your family and friends. Facebook Watch is where original content can be watched, like an Over the top (OTT) media service. Facebook Watch has great some great series like Red Table talk, Sorry For Your Loss and Strangers.
If you haven't used Facebook yet, you are using applications owned by it. Instagram, WhatsApp, Oculus are some of the famous companies acquired by Facebook.
It is safe to say that Facebook is one of the most successful ventures. It has nearly 2.8 Billion monthly users. Platforms under Facebook such as Instagram and WhatsApp, have 1 Billion and 2 Billion users respectively.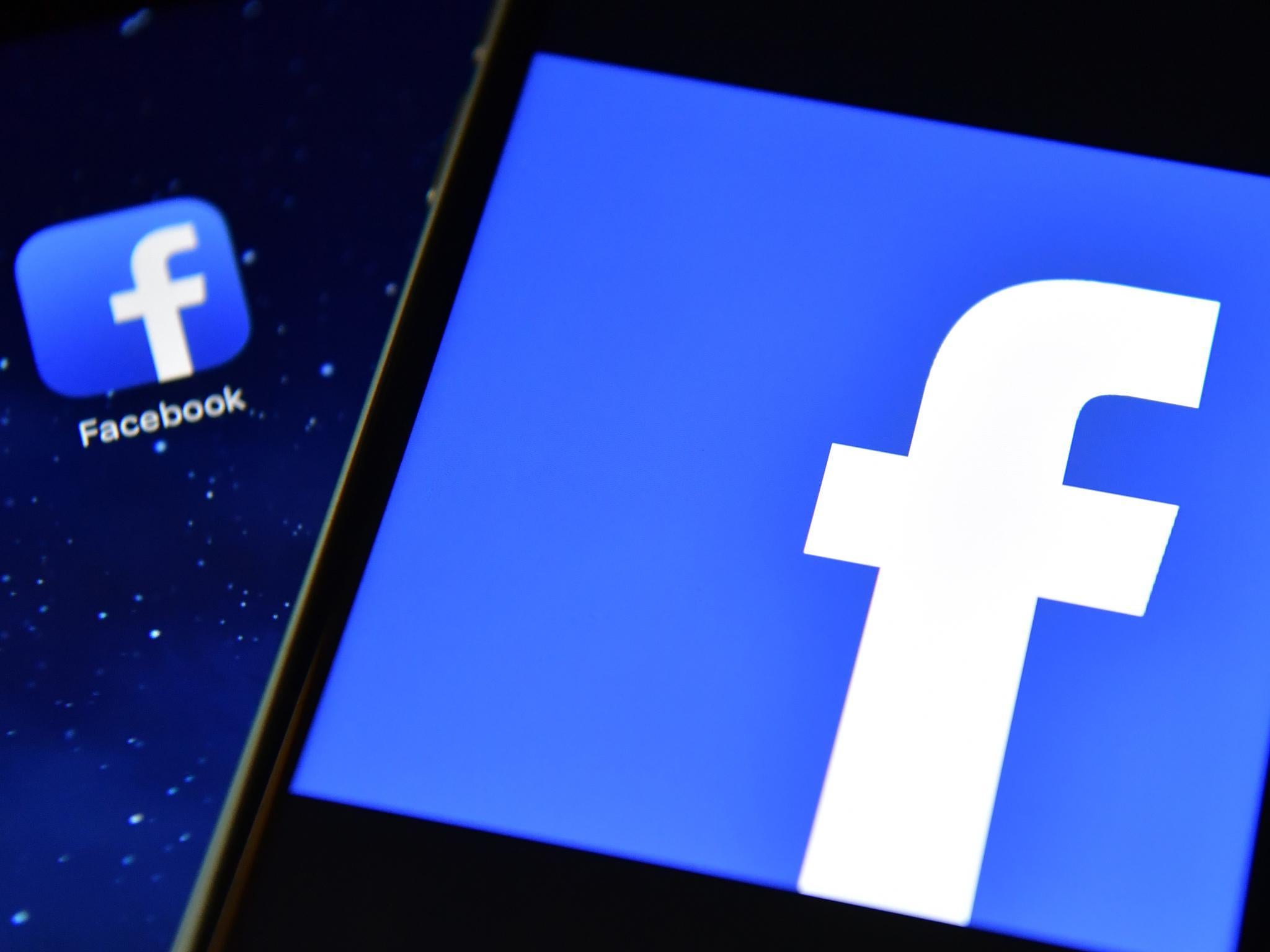 Facebook changed its name to Meta. And said that it will introduce a Metaverse. Metaverse is simply a world, where all the real-world can be experienced in a virtual way. We have seen this only in science fiction novels and movies. Meta is the first company to try to introduce it to the real world.
Have you faced an issue with the comments on Facebook loading or not showing? Fix the comments and the issues related to it by reading the article.
---
Why is Facebook not showing all comments?
Facebook comments are a matter of privacy of the user, relevancy to the post and most importantly, Facebook guidelines. So if a comments section is not loading or showing you all comments these are the reasons.
Also, another reason could be the cache on the device or browser you are using. If you are using a browser, check that you are allowing cookies for the page to properly load.
Comments are where people can reply or react to the post in question. If the post is yours, then who comments under it can be controlled by you. Otherwise, it is the author of the post who can control the comments section.
Facebook gives you the most relevant comments first. If you want to see all the comments, select the "Most relevant" option in the comments section. It will show you a "Filter comments" section and you can change it to newest and all comments. Select all comments and you will be able view all the comments.
Read below to various fixes for the problems related to Facebook comments.
---
How to fix Facebook comments not showing or loading?
Step 1 – Check your internet connectivity
At any moment in time if you have an issue with an application, be sure to check your network connection. Always, make sure you network speed is above 5 Mbps (megabits per second), to gain access to all the basic internet services.
To check your internet connection, visit www.fast.com.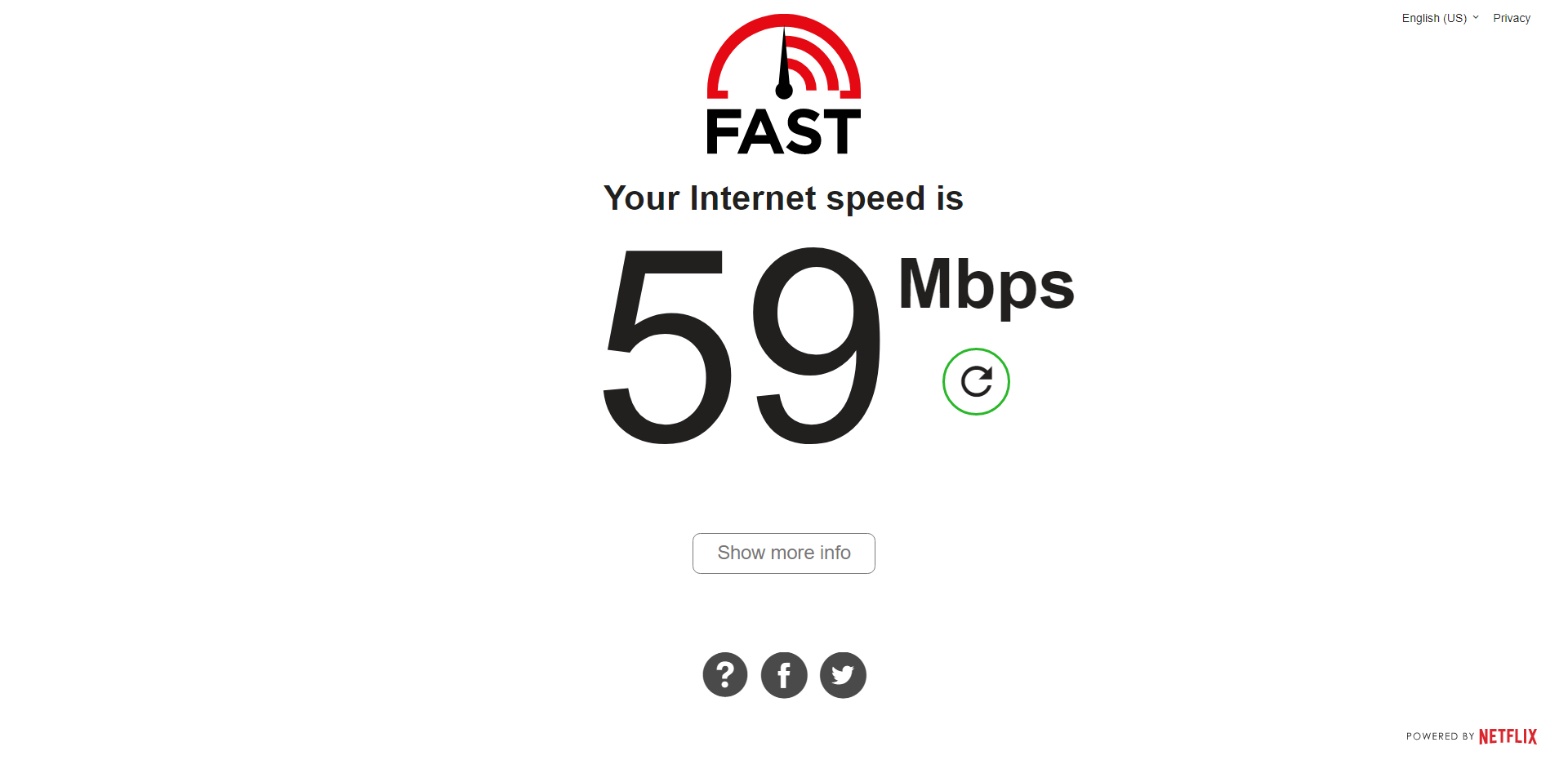 Once you are sure that the internet speed is above 5 Mbps, open Facebook and the comments shall load normally.
---
Step 2 – Allow cookies on browser (for Facebook website)
Cookies are various pieces of information used by a browser to provide content for you, while also storing information about you. Some might invade your privacy but others are essential for the website to load properly.
If you have any ad blockers or anti-tracking widgets disable them to get Facebook to function properly.
Comments and other kinds of content available on Facebook will not load properly if cookies are blocked.
After allowing cookies, make sure to refresh the website (if it does not refresh on its own). Then, Facebook will load its content normally and you can scroll through it without any hassles.
---
Step 3 – Clear cache for Facebook
Cache is the data stored by the application based on past interactions. This is done so that the future requests are catered quickly. Build-up of this data can cause apps to malfunction, due to excess load.
Go to settings.
Select applications and then select Facebook.
Go to manage storage and clear cache.
Once the cache is cleared, restart the app. Try logging out and logging in to your account. Any kind of functional errors AKA bugs will we washed out after this process.
---
Step 4 – Uninstall and Reinstall Facebook
Uninstalling and reinstalling an application will remove all the data and cache related to the Facebook application. That is why it is also known as clean install.
Go to Play Store.
Search Facebook and uninstall it.
Wait for a few minutes, probably 1 minute.
Then install it again.
Any bugs present, will be wiped out after this process.
---
Step 5 – Check with the Facebook post author
If you think Facebook is not loading comments or showing you comments and there is no error from your side, message the post author.
Facebook gives the post's author, the permission to limit who can comment under their post.
There are generally three options on who can comment on a post.
Public – Anyone can comment on your post.
Friends – Only your friends can comment on you post.
Friends of Friends – Your friends and their friends can comment on your post.
If the post author has set any of the above settings, you will not be able to change it. But if the author changes it at any moment in the future, you will be able to access the comments.
---
Step 6 – Update the Facebook app
Updates rolled out frequently root out bugs present in the previous versions of the application. Check for new updates in the Play Store.
Go to Play Store.
Search for Facebook.
If you find a new update install it.
The updated application will be rid of errors and you can be sure that the application works perfectly. Further, if you have any issues even after the update, leave a feedback on the Play Store.
---
Step 7 – Log out and Log in to Facebook
Any bugs present in the Facebook application, can sometimes be reduced by doing a simple log out and log in.
Go to your account and sign out or log out.
Close the application or website for a few seconds.
Reopen it and log in.
This should solve and remove some glitches.
---
Step 8 – Visit Facebook Help Center
Try visiting the Facebook Help Center (https://www.facebook.com/help) if the above mentioned methods could not fix your problem. There are various guides and solutions to problems face by users of Facebook.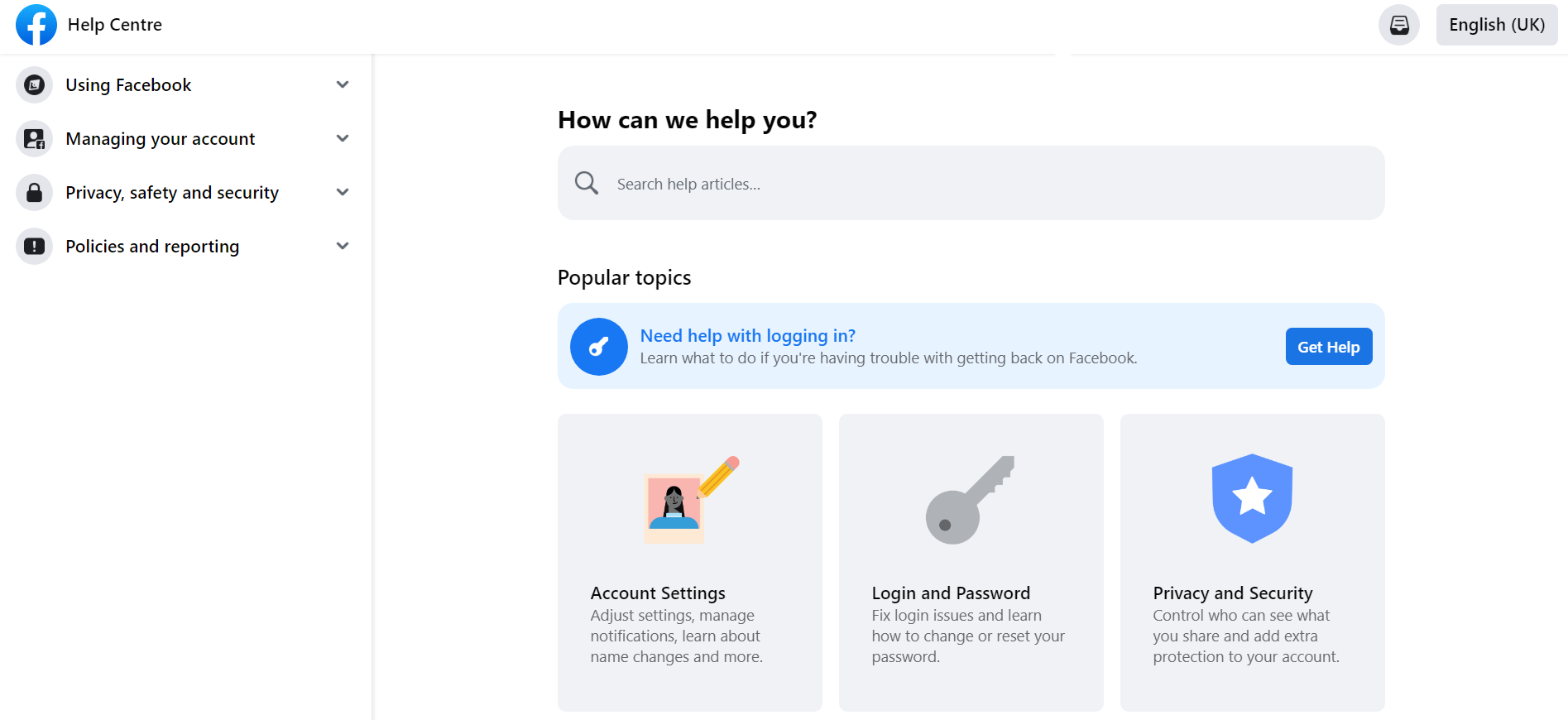 Find the question which is nearer to the problem you are facing, select it and you will find related answers. If that does not solve your problem, type your own question and post it.
After a while someone will respond to your query with the solution to your problem.
---
FAQs
Q1. Facebook has removed my comment on a certain post. Why does this happen?
If Facebook has removed your comment, it means that you have violated its community guidelines. Please make sure that you do not spread any misinformation and are following Facebook's guidelines. Read about Facebook policies here : https://www.facebook.com/help/1735443093393986/?helpref=hc_fnav.
Q2. Why am I unable to comment on a public post on Facebook?
Even though the post might be public, the author of the post might not have set the comments settings to public. If the author has changed the settings to only friends or friends of friends to comment, then you will not be able to comment on that post.
Q3. Facebook comments are not visible to me on any post. Can I do something to change this?
Try the methods mentioned in the article and you should be able to solve you problem. Furthermore, check Facebook Help Center for more detailed information.
Q4. Why is Facebook locking me out and saying that it has to verify my account?
One reason might be that you have not used your account (inactive account) in a while. Or Facebook considers you a bot based on you activity. Lastly, if you have violated its guidelines, it might lock you out. There is no need to worry, follow the steps it shows and you will get your account back.
---
Final Words
This article introduces and sheds some light on the Facebook application and what kind of options and features it provides.
Problems which cause the comments section to crash are mentioned. Also the methods to fix it are listed out.
I will list out the methods briefly. They are checking your network, logging out, logging in, clearing cache, updating the app, allowing cookies and checking privacy settings. You can also check out the Facebook Help center to solve your problem.
Some frequently asked questions are answered, which would solve most common problems faced by the users.
That is the whole story. Please feel free to ask any kind of queries related to the Facebook comments, in the comments section down below.
Thank you!
---
Further Reading:
[Fixed] Why am I getting text messages from Facebook?
(10 Ways) Fix Facebook Messenger app Slow (2022)
[5 Ways] Fix no sound on Facebook Messenger Video Call (Laptop and Mobile)
Why does Facebook say I have a message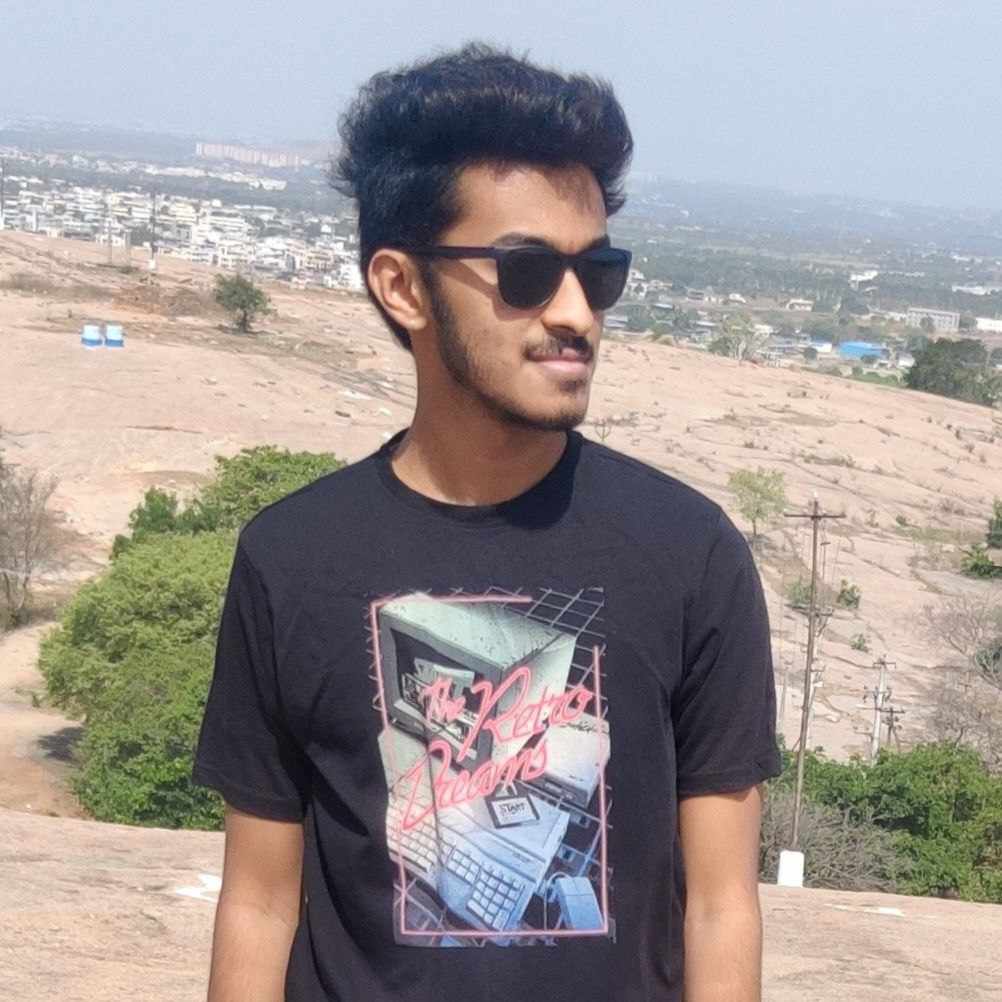 Sri Sahith is a B.Tech graduate specializing in Electronics and Communication. He writes articles by ensuring attention to detail. Any kind of technical revelation or news is his jam. Writing and technology are the things he is most passionate about and you can see it in his articles. Also, he loves to read books and talk about them for hours together.