Netflix is the most popular OTT platform out there. You, me, and every one of us watches Netflix. Either by taking the subscription or by borrowing friends' accounts. Also, Netflix is available on almost all platforms such as Android, iOS, Windows, and Mac.
Apart from smartphones, most of us use Netflix on smart TV. These include the latest Android-enabled TVs and some media streamers such as Amazon Fire Stick, Chromecast, Roku, Plex, etc. Now, it is likely that we face some issues with any of the apps or services.
In the same way, Netflix can also give you trouble. One of these common issues is that the streaming on Netflix gets stuck. This means that for no reason your video starts buffering. And that too at some weird percentages like 25%, 5%, or 24%. So, here are a few methods that you can try to see it.
SEE ALSO: How To Add Netflix On Plex: Guide To Watch Netflix On Plex
---
How to fix Netflix stuck at 25%
Step 1 – Try Relaunching the Netflix app
First, you can just try some common troubleshooting things. These can be as simple as relaunching the app itself. Now, you might think that it is surely not a solution. But many times you notice that it can actually work. So try it.
Close the app properly and go to the all apps section. Select the Netflix app and you will be good to go.
---
Step 2 – Log out and log in once
Relaunching the Netflix app might have fixed the problem. But, if the content is still sticking at a 25% loading screen, we will suggest you log out from your current account once.
Just after you log out, you can log in again with your account. This simple troubleshooting fixes all the common issues.
---
Step 3 – Reboot the device
Along with this, you can just remove the power cable, leave it for a couple of minutes, and then powering it on again. If you are watching Netflix on a media streamer or Android TV box, then you can also remove it from the HDMI connector.
SEE ALSO: [Fix] Netflix stuck at 24%
---
Step 4 – Clear Netflix app cache
Talking about the app itself, you can see if space is enough on your device and try to clear the cache of the Netflix app within the device settings. Usually, we see that Smart TVs and Android boxes are low on space.
The more apps you watch and use, it ends up filling the space. These can be as updates, cache, and other info.
As you save details like your watchlist, favorites, and users, you simply add more cache data to the app and eventually this data piles up to cause issues with the app.
The good thing is, this cached data can be cleared easily. The steps to clear the cache differ as per the device. The common procedure includes selecting the Settings option first. Then select Apps. Now, from the list, select the Netflix app and select the Clear Cache option.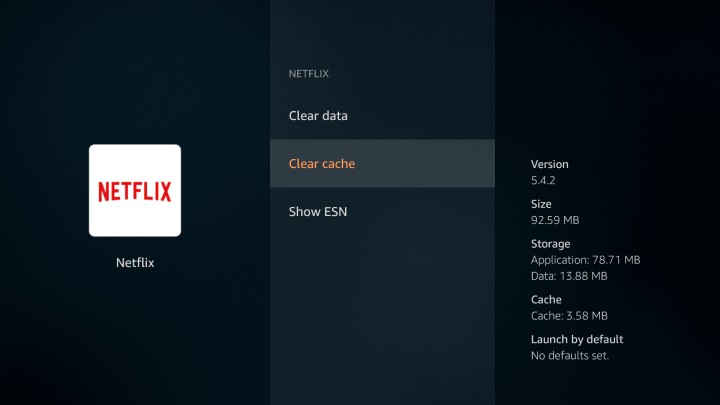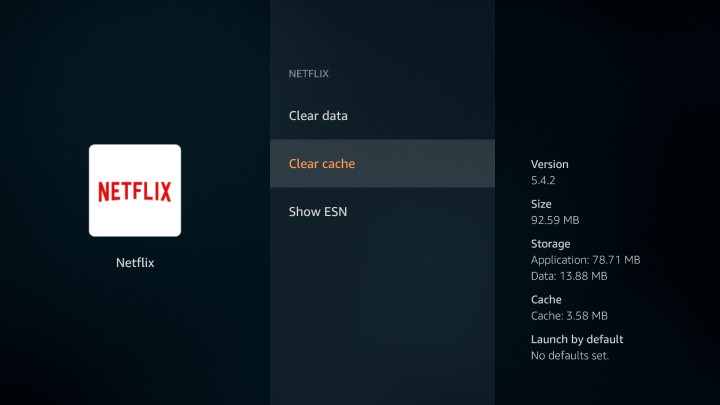 ---
Step 5 – Check for Updates
On clearing and restarting the app, the issue might have vanished. If not, then check for the updates in the device settings.
There are some cases where your device is not the only victim of such issues. And here the company can provide the software update to fix the same. So, just update your device if available and try again.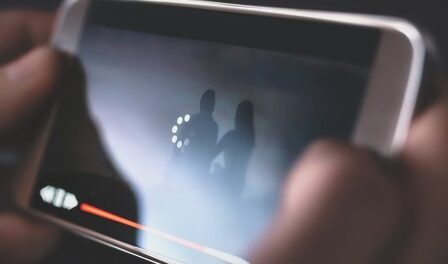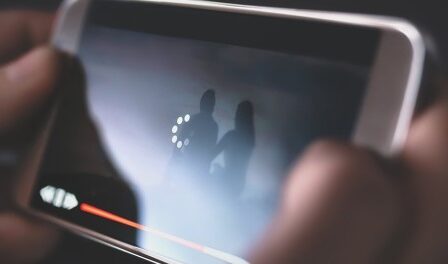 ---
Step 6 – Check your internet connection
Now, the above methods address TV hardware-related troubleshooting, but it is equally important to check for network issues as well. To begin with, you can always just look at your network. Whether it is working fine, if the speed is enough to run the quality of video you want to watch, etc.
Last, if none of the above steps works, then you can switch either your Wi-Fi network or the app itself. And in case the network is in trouble, then you can permanently switch to that other network itself. But if using another app goes well, then you should check the DNS.
---
Step 7 – Try playing a different show
If you are still stuck and can't get over the 25% loading screen, we will suggest you try playing a different Netflix show.
The chance of the issue appearing again is high, but you must be sure. The 25% loading screen issue may occur only for a specific show.
Try selecting and loading a different show. If that doesn't work, proceed with the last method.
---
Step 8 – Contact Netflix customer care
If none of the above-mentioned methods worked, we suggest you contact Netflix's Customer Service.
To set up a point of contact, simply visit the official contact page and select the preferred way of contact.
You can try tagging Netflix's official Twitter account and address your issue.
---
Conclusion
In a nutshell, Netflix is really a huge platform so any severe issues will be addressed soon. Till then you can try the above techniques and solve the issue. So, we hope that this list of methods is helpful in your case as well. Finally, make sure to share it with your friends and binge-watchers.
---
Stay connected with us for the latest updates! Follow us on Telegram and Twitter to join our vibrant community and never miss out on any exciting content."