Plex is a great multimedia alternative for anyone who's on a tight budget. You get a lot of great content on it, including movies, TV shows, live broadcasts, and music. The free version of this service does come with ads, but that's a small price to pay considering the breadth of content you have access to.
All of this happens over the internet, too. No need for a cable connection or a set-top box of any kind. Besides, if you ever feel the need to get rid of ads, you can always pick up the Plex Pass. This membership will give you an ad-free experience, while also giving you some useful features and improvements over the free version.
This includes support for 4K, the ability to record live TV, download content to your Plex library to access it offline, and much more. It's a solid deal overall. All of this comes with the free Plex Media Server. This lets you organize your own library of movies, TV shows, and music into an easily accessible library of content.
The best part about the Plex Media Server specifically is that it allows you to install plugins to customize your experience. These plugins range in functionality. Plugins like WebTools essentially add an app store to your Plex server, while others like Sub-Zero automatically download the best subtitles it can find for your existing content.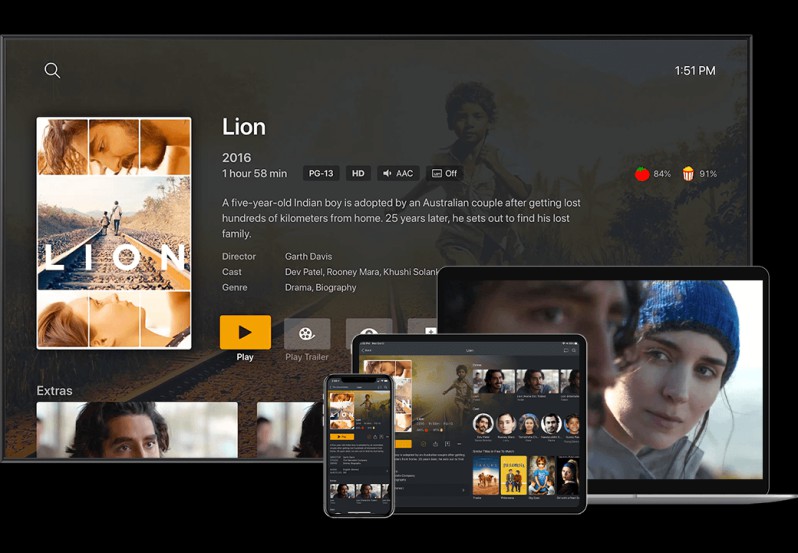 How To Add Netflix On Plex
There are other possibilities when it comes to these plugins, too. One of these is the ability to add access to a streaming service, such as Netflix, to your media server. Now, you still need your own Netflix subscription to access Netflix's content library, but you can jump right into it from Plex.
Plex is available on many platforms. However, the ability to add Netflix as a plugin is only available on the Mac OS version of the service. So, if you happen to use it on Mac, here's how you can do this.
Install Microsoft Silverlight on your Mac. To do so, head over to the Silverlight website. Download the setup file, which should be named "Silverlight.pkg". Double-click on it to begin the installation. If you have been watching Netflix on your Mac through your browser, you may already have it installed.
Now, head to Plex Online in your Plex Media Server. This is essentially an internet browser on Plex. Once you have it open, go to the Netflix homepage.
When you go to this page, you should see a link that says "Install Netflix into Plex". After that's done, go to your video library. Netflix should be accessible from here.
---
Conclusion:
There you have it. You now have access to Netflix directly from your Plex server. It's not a huge addition, but it does demonstrate the convenience of this service. Plex eventually wants to add content from all the streaming services to Plex TV. If that works out, you may not have to go through this process. Until then, this is a convenient solution.