Hulu is a great platform for catering to all your entertainment needs.
It brings in a good selection of popular titles and Live TV all at one place but do you know what's better than Hulu? Hulu and Disney+ are both in one place!
With both services integrated seamlessly into each other, your entertainment option simply gets elevated. To add to this having this bundle activated also lets users pay less for the services than if availed separately.
But, sometimes users can face problems with activating their add-on Disney+ subscription from their Hulu account. This problem has been reported by many people and has been known to be quite common.
If you are facing this same problem as a user then have a read of this article to know why and how to fix this.
---
Why is Hulu not working with Disney bundle?
There can be many reasons why you can't activate Hulu with Disney Plus bundle such as you are using the same email that you previously used on your Disney account, you might not have activated your account, or you are trying to use the offer outside US, previously loaded files or cache is causing the issue, etc.
Despite being synced onto one platform, both Disney+ and Hulu are inherently different services. Their integration is great but they can sometimes face hurdles.
For users to be able to access Disney+ and Hulu properly, a good internet connection is a necessity.
Having faulty or poor internet connectivity can also cause problems with the platform at times.
Users also need to remember that the Disney+ and Hulu bundle is for people who already don't have a Disney+ bundle linked to their current account.
If you already have a Disney+ connection on your email then users will need to have a separate new ID.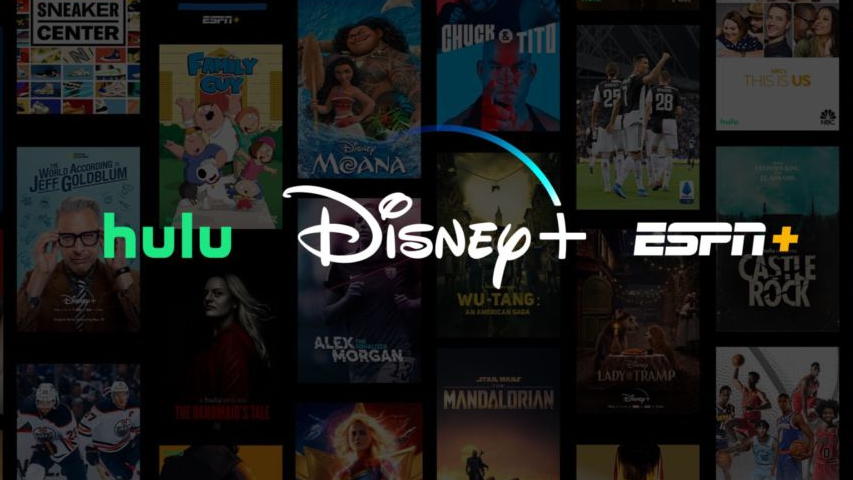 Users also need to download a separate Disney+ application on the device they are trying to use this bundle. As the app requires to integrate in to its proprietary app to function properly.
Others might face problems with their passwords as well, so changing passwords can also be key.
Depending on the type of problem, users may have to use different steps to solve their problem.
Users who can diagnose the problem themselves can use the relevant steps to resolve their issue. However, for those unable to zero down on one reason can try all the given steps.
We recommend users to follow the steps properly to avoid further complication of problem.
---
Fix: Disney bundle Hulu not Working
If you have reached this part of the article you must be looking on ways to resolve the issue. Since we now know some of the major causes of the problem we can remedy them one by one.
As the first action of remedy, users need to have stable and fast internet connectivity to be able to access content smoothly and properly on their device.
1. Check your internet connection
To check if users have a proper internet connection, follow the given steps: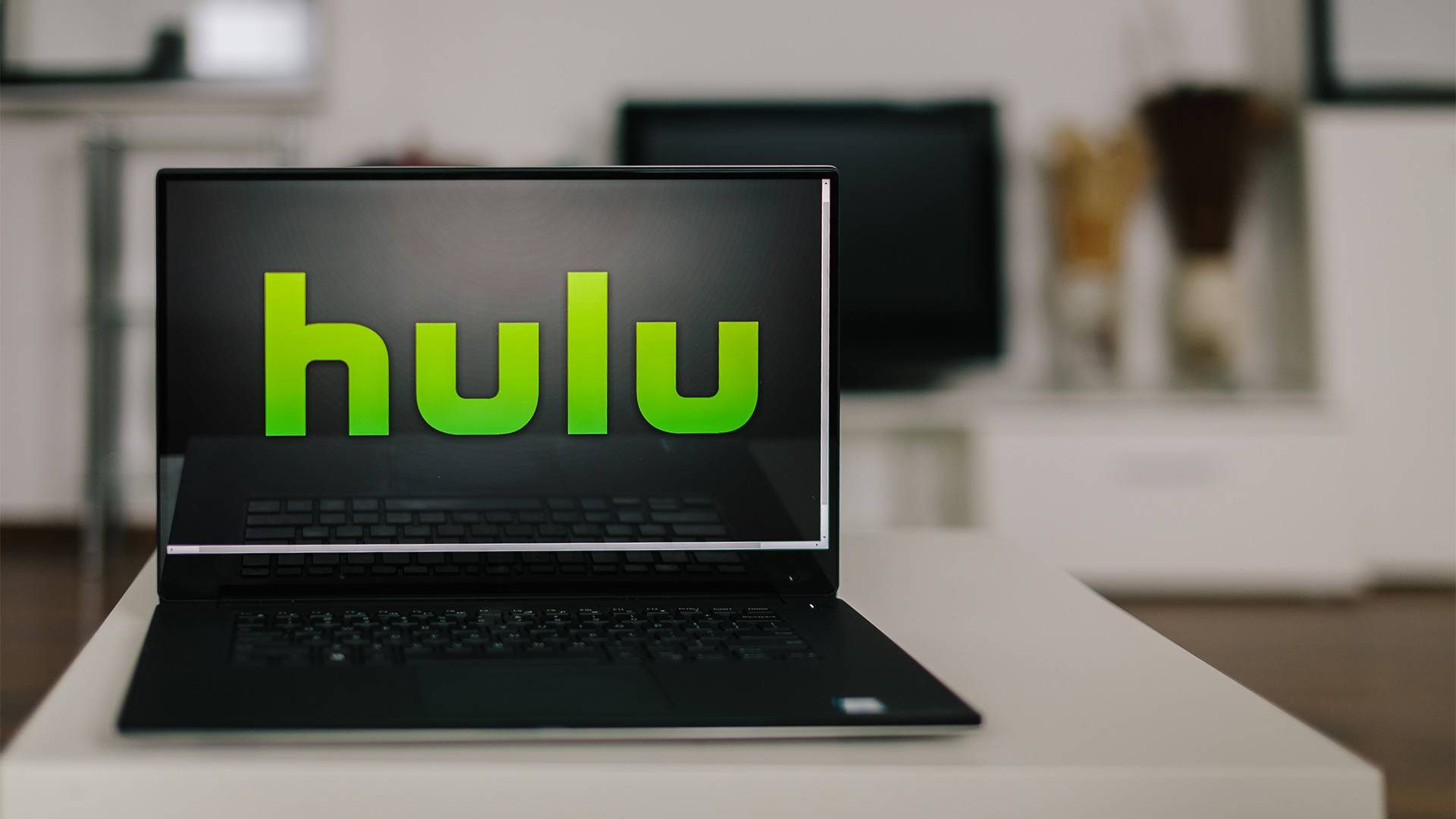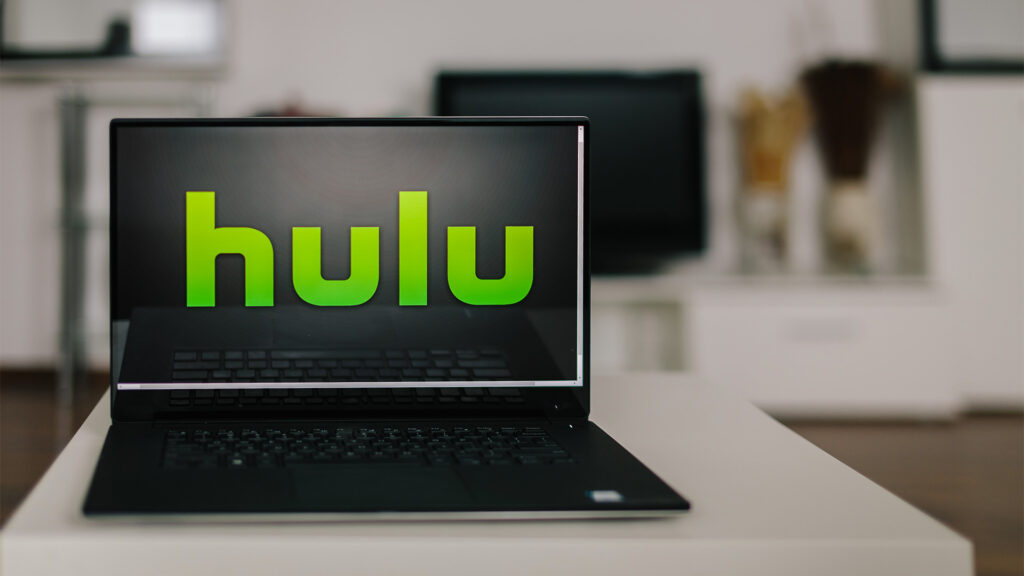 Firstly, go to Speedtest and check your connection speed by clicking here.
For users to enjoy Hulu and Disney+ on their devices, users need to make sure that they have the minimum speed required for streaming.
Hulu recommends its users about 3.0Mbps for their Streaming Library, 8.0Mbps for their Live TV contents and up to 16Mbps for their 4k contents. Disney+ recommends its users at least 5Mbps for their HD content and up to 25 Mbps of speed to enjoy their 4k content.
Having speeds below the recommended level will only make users have slow and unenjoyable experience with their Hulu and Disney services. We therefore recommend having a decent speed and to contact your ISP to upgrade your connectivity speeds.
---
2.  Hulu Disney+ bundle not available in your country
Hulu Disney+ bundle is only available to the user in US.
So, if you are trying to use the offer outside US, it won't work or get activated for you.
The Bundle is only available to residents of the United States and certain U.S. territories
---
3. You are not 18 years old
If you are below 18 years the bundle isn't available for you.
If you subscribe to the Bundle and are under 18 years of age, you will be unable to activate one or more of your Bundled Service subscriptions, and your Bundle subscription may be canceled without notice.
---
4. Try using a different ID for Disney+ bundle.
Users need to understand that the Hulu and Disney+ bundle is a promotional scheme that aims at integration for convenience matters. In case users already hold an existing Disney+ account linked to their email that is being used for accessing their Hulu account, we recommend making a new email account.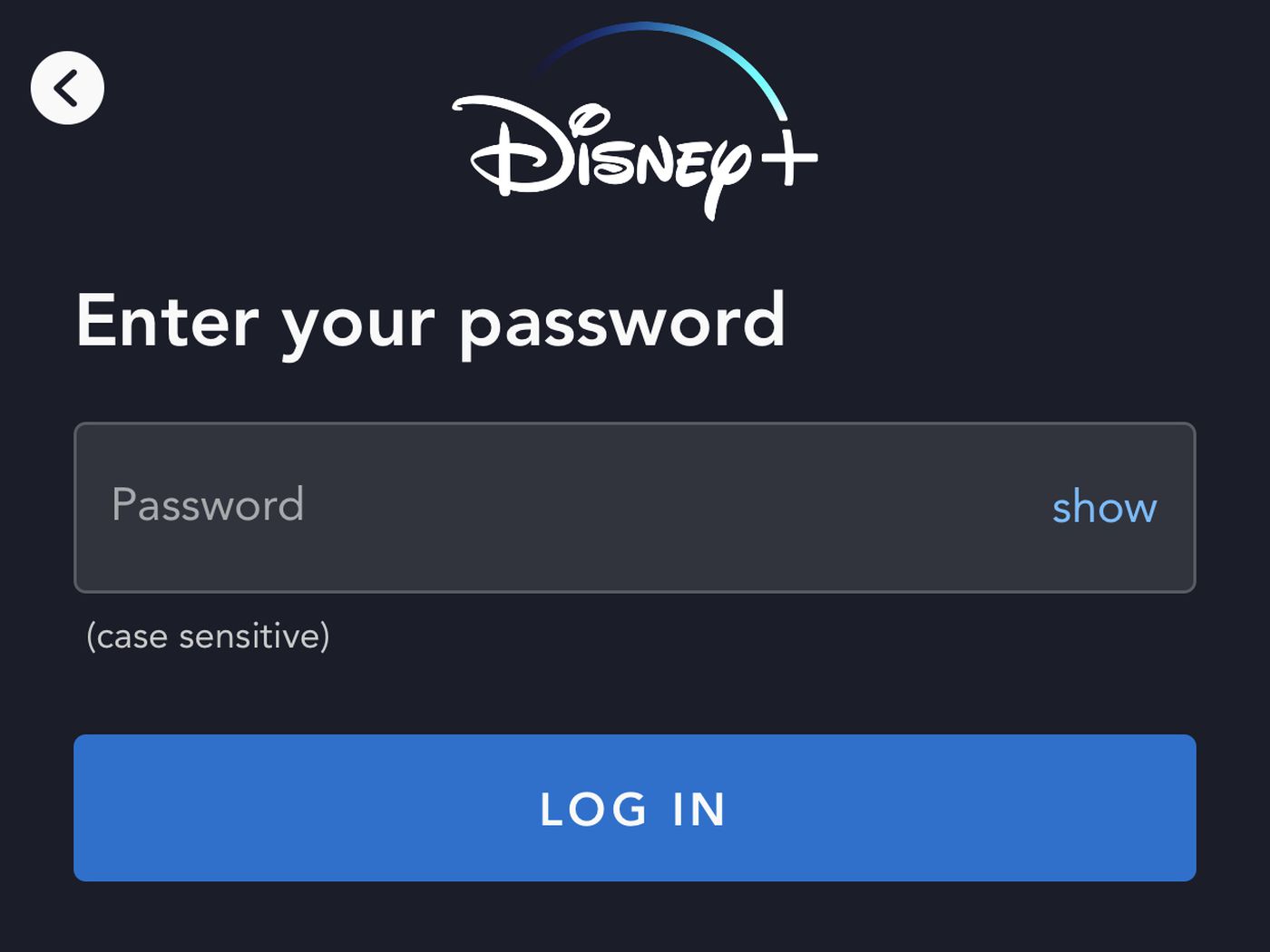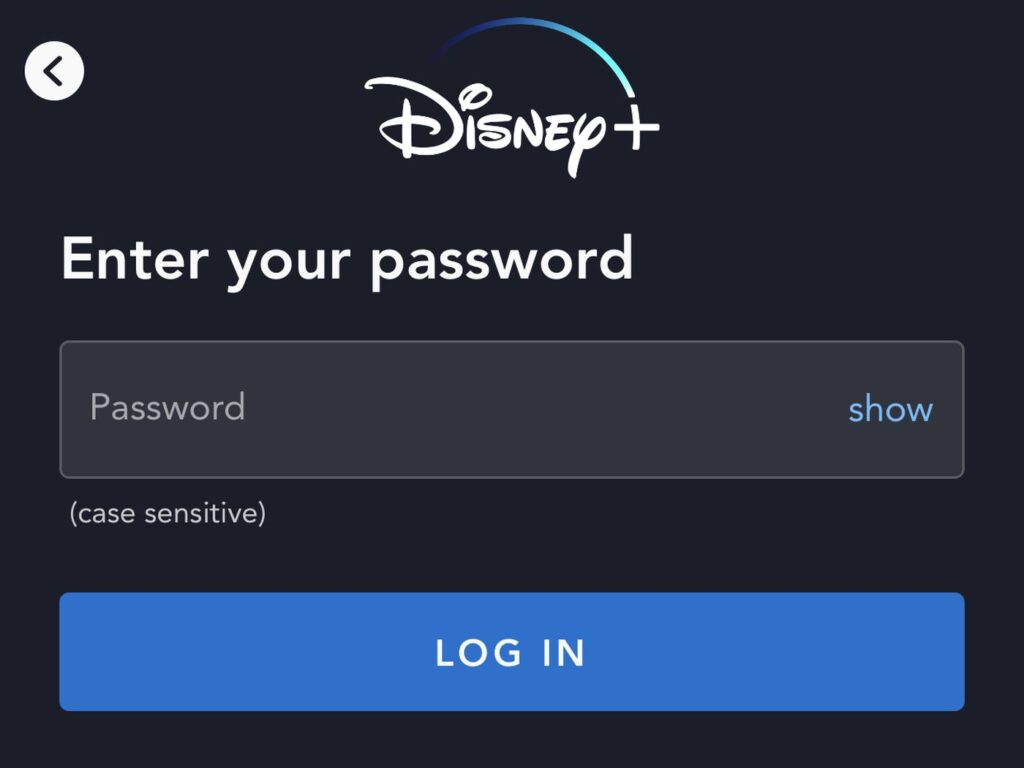 Users can only have one Disney+ account linked to their email and as the new bundle tries to create a new account. Using an already existing email ID with Disney+ would cause security concerns for activation.
To stop Disney+ from suspecting users of misuse, we recommend making a new email ID or at least using a different ID that is already not attached to a Disney+ account.
 As per Disney+ bundle terms:
If you have an existing subscription with Disney+ and/or ESPN+, you may be ineligible to subscribe to the Bundle though Hulu and will be directed to Disney+ to complete your Bundle purchase. If you have an existing subscription with Disney+ and/or ESPN+ and are eligible to subscribe to the Bundle through Hulu, you may do so without cancelling your existing subscription(s). The amount charged for the Bundle will be automatically adjusted to account for any existing subscription(s) with Disney+ and/or ESPN+ for so long as you maintain an eligible subscription through Disney+ and/or ESPN+. Note that if you have an existing subscription with Disney+ and/or ESPN+, the Bundle will not change or replace that subscription.
---
5. Have the two services installed separately
Users need to understand that they need to have both the apps installed on the devices at all times. Users will probably be able to use and view contents through Hulu but Disney+ will still be required.
Depending on the device that you intend to use your Hulu and Disney+ bundle, both apps should be installed on that device side by side.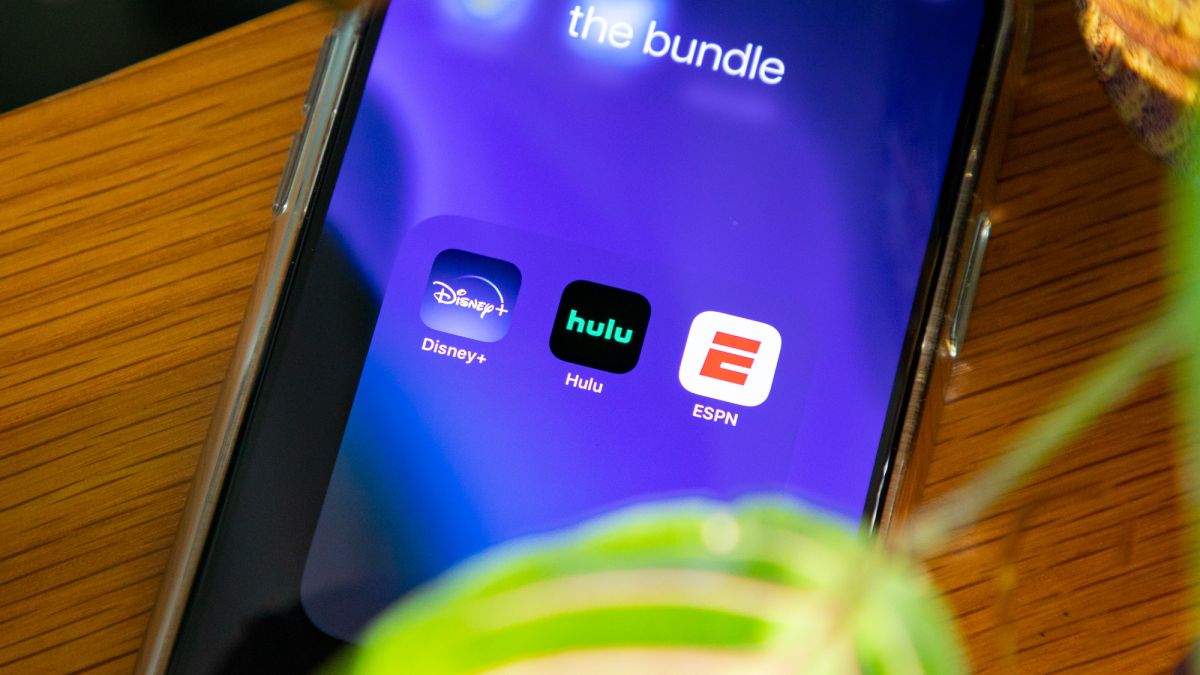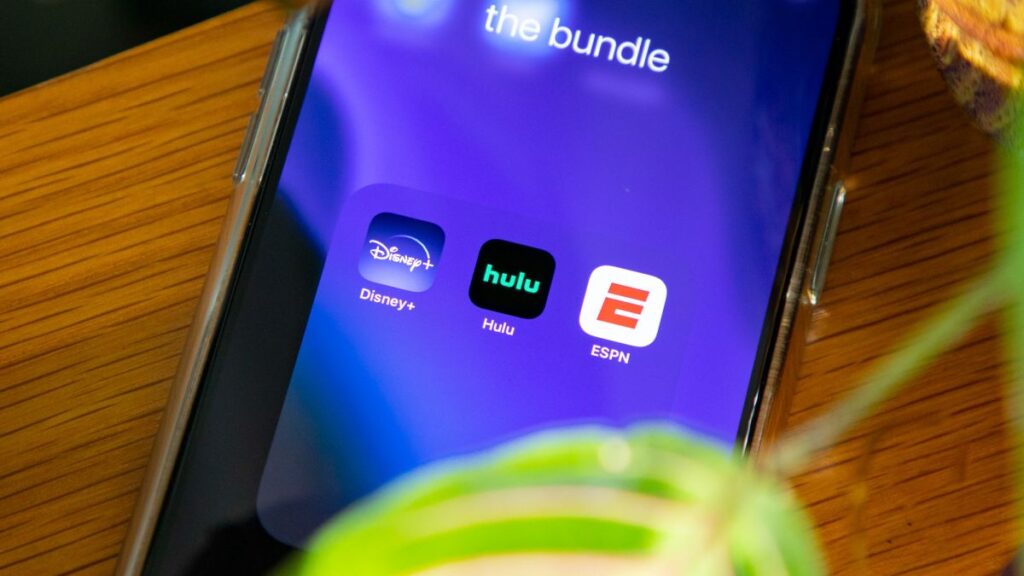 To install Disney+ on your device, follow the given steps:
Mobile (Android):
1. Open "Play Store" on your android device.
2. In the search bar, type "Disney+"
3. Press on the "Install" button.
Mobile (iOS):
1. Open the "App Store" on your Apple device.
2. Press the "Search tab".
3. Type "Disney+" and search.
4. "Install" the app.
Smart TV:
1. Start your SmartTV's inbuild store for apps.
2. Navigate to the search bar and select it.
3. Type out "Disney+" in the given space.
4. Locate the app and install the app.
Once the app is installed users can now access Disney+ and head forward with the activation process on Hulu. Having the app will make sure that users do not have problems with viewing their content after activations is successfully done.
---
6. Try Using Incognito Mode
Users unable to activate their Disney+ account can head to their browser's incognito mode and try activating their Disney+ subscription from there. Using incognito mode allows users to be clear of any online traces and does not require user to save any information with any site as well.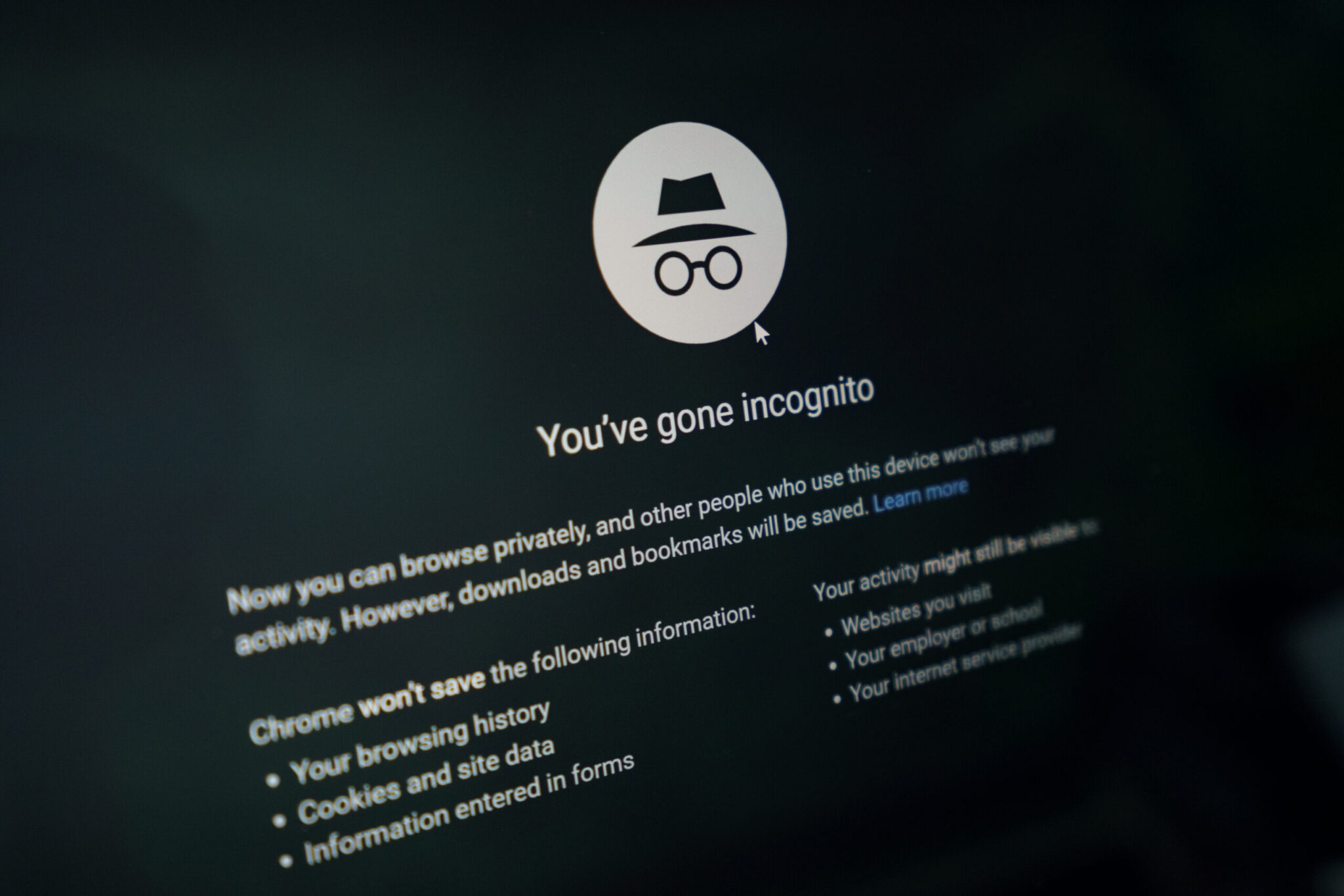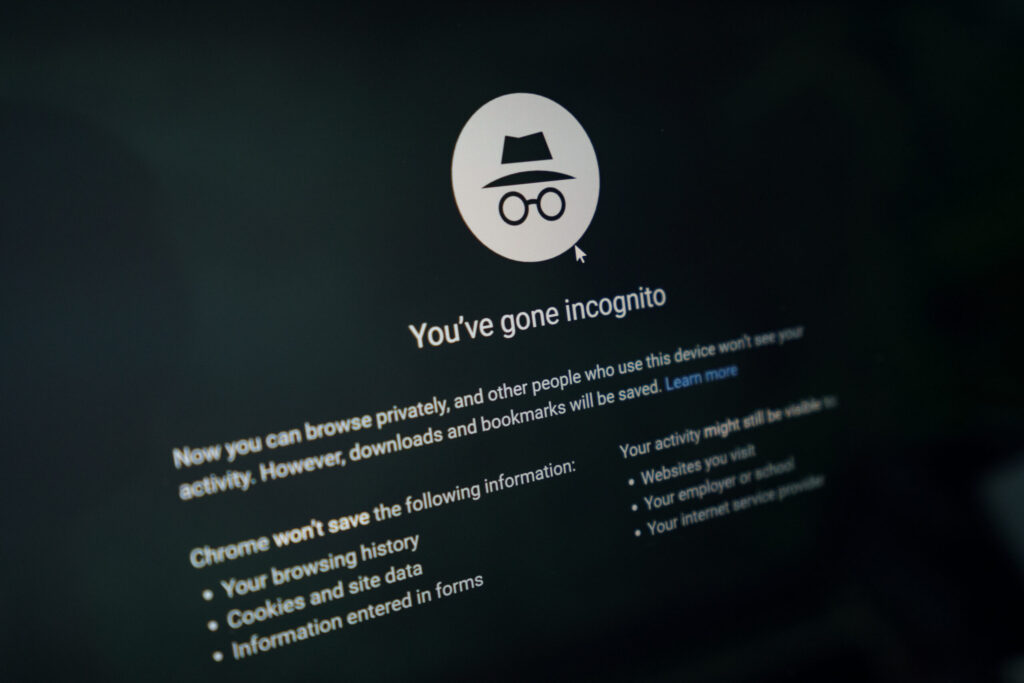 To activate your Disney+ bundle subscription using Incognito mode, follow the given steps:
1. Open your browser.
2. Activate "Incognito mode"  by going into menu or pressing "Ctrl, Shift and N" together.
3. Once in incognito mode, head to Hulu account
4. Log-in with your credentials on your Hulu Account.
5. Find "Activation".
6. Activate and follow the given steps.
Using this method, users can bypass any prior information stored on their usual browser as cookies or cache that could obstruct activation of their Disney+ account. This method is especially useful and has been approved by many facing the same problem.
---
7. Update Disney Plus and Hulu apps
If you are not using the latest apps of both Hulu and Disney Plus then there could be some bugs restricting your from linking Hulu with Disney Plus.
So, make sure to update both the apps on your device before activating Hulu with Disney Plus.
---
8. Uninstall and Reinstall Hulu and Disney+ apps
If you are using Disney+ and Hulu on your mobile devices then simply uninstalling and reinstalling the apps can fix the can't login to hulu with disney bundle problem.
Uninstalling the apps will simply clear unwanted files and underlying bugs that may be causing Hulu account to not work with Disney plus.
So, try this and check if it works or not.
---
9. Check your subscription
It's very unlikely that you have subscribed to the wrong bundle, but you must check your account details once.
1. Open Hulu on your device
2. Select your profile icon situated at the top right section
3. Select 'Account' from the options
4. Scroll down to the Subscription section and check if you have Hulu/ Disney Plus added in your services.
The same procedure can be performed on Hulu app.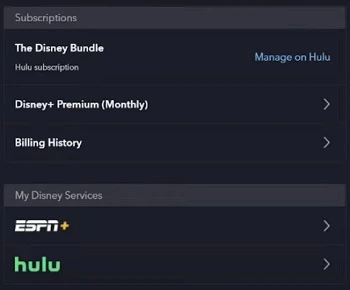 ---
Additional Fixes:
10. Account Verification: Ensure your Hulu and Disney Plus accounts are fully verified.
11. Correct Account Usage: Confirm you're using the correct account for activation.
12. Browser Update and Compatibility: Use an updated, compatible web browser for activation.
13. Disable Browser Extensions: Temporarily turn off browser extensions, like ad blockers.
14. App Conflicts: Check for and resolve conflicts with other apps on your device.
15. Community Forums: Look for solutions on Hulu and Disney Plus community forums.
16. Two-Factor Authentication: Ensure you're correctly using two-factor authentication codes.
17. Geographic Restrictions: Be aware of content or feature restrictions in your area.
18. Network Restrictions: Try a different network if you're on a restricted one like a corporate or school network.
19. Contact Support
Lastly, if you have tried everything and still can't sign into Hulu with Disney plus bundle, the last step that remains is to contact Disney Plus support.
---
How do I activate my Disney+ through Hulu?
On your purchase of the Disney+ add on with Hulu, users will have to activate their services before commencing use. Users after they purchase the add-on will be sent a link to their email address that they registered their account for. Users can find the email in their inbox and press the link to activate their services for Disney+.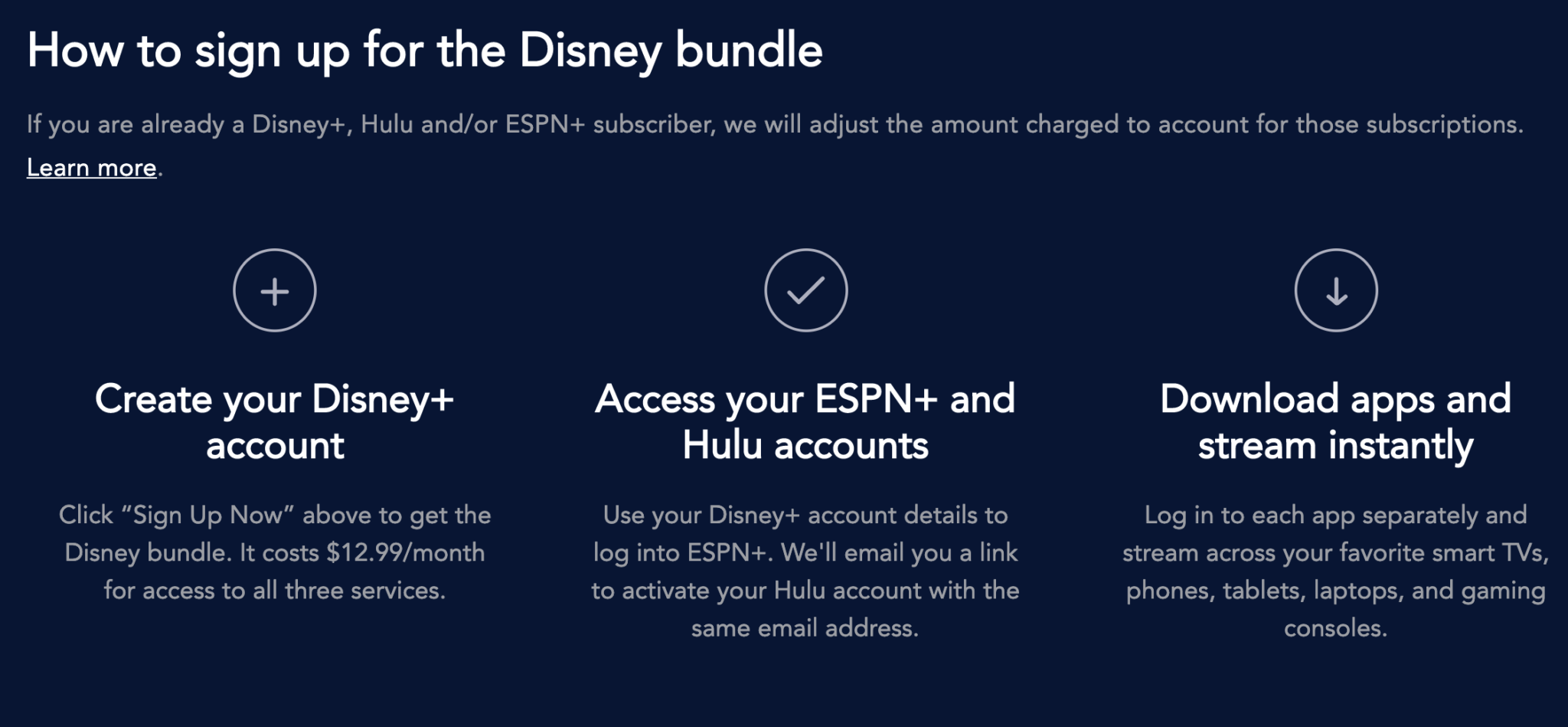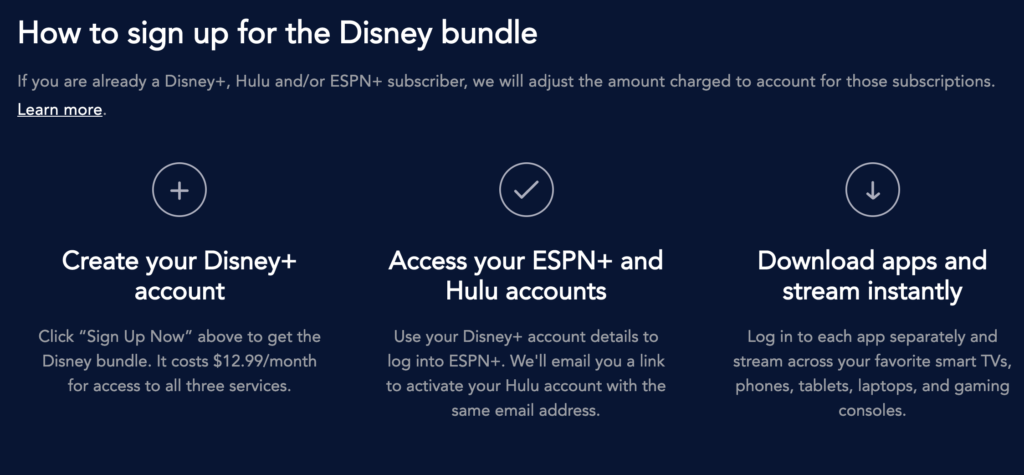 Check the updated price plan here.
Alternatively user can also activate their Disney+ account by heading to their Hulu Account page. To activate your Disney+ subscription bundle through Hulu, follow the given steps:
Users should first Log-In into their Hulu account.
Find the "Activation" section in your account.
Select activation for "Disney+".
After activation is complete, follow the prompts to complete the account creation.
Users will be prompted to create a new Disney+ account. Make sure that after activating their account, user do not use the same email that has an older Disney+ account linked to it. Users will need to have a new e-mail ID that has not already been registered to another Disney+ account.
Users with an already existing Disney+ subscription on their e-mail ID are not eligible for the bundle.
---
Final Words
Entertainment power users can now rejoice with the help of the convenient Hulu Disney Bundle, as it bring a ton of entertainment option at a good value proposition.
The pack helps user get their complete entertainment dosage without having to pay individual bills for the three services separately.
The package is however, only available for first time Disney+ subscribers so make sure to have a new ID to start. We hope that the guide has helped users sort this problem with activation while subscribing to the Disney bundle with Hulu.
---
Further Reading:
[4 Ways] Fix Hulu your current zip code and IP address don't match
How to Fix Verizon Disney bundle Hulu not working
How to Fix Hulu not working with AirPlay
How to Fix Hulu videos not playing?
Hulu your login has been blocked : 4 Simple Ways to Fix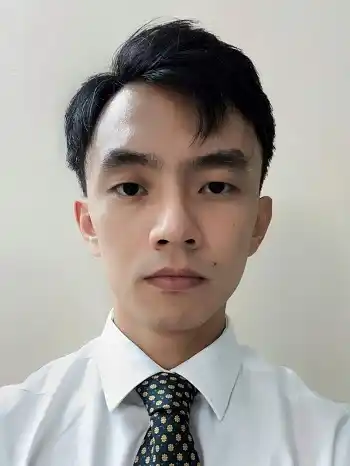 A perennial tech-head with a knack for words, sneakers and fast cars. Likes to be in the know, of anything upcoming and cutting edge. Will probably sit down and talk to anyone over a cup of coffee. The coffee has to be good.