If your LG TV could not establish a connection to the access point you have landed on the right page.
Here, we have provided the reasons why it may happen and how to fix it.
If you own a Smart TV, one of the most significant advantages is that you have access to a broad variety of different forms of content right at your fingertips.
If you have a smart LG TV and connect it to the internet, you will have access to a wide variety of streaming options. There are two different methods that may be used to connect your TV to wifi. The first connection is made wirelessly, while the second is hardwired.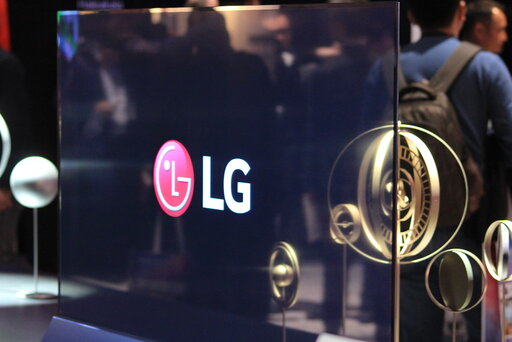 With a Smart TV, you can do a lot more than just watch several episodes of your favorite show on Netflix or play all of your favorite music at once.
In the event that something does go wrong, you may find that you no longer have access to your media hub.
If you are having problems with your TV and are getting the message "could not establish a connection to access point please check the status and try again" then the steps that follow are what you should do.
---
Why does my LG TV could not establish a connection to the access point
Short answer: Your LG TV couldn't connect to the access point because the WiFi frequency wasn't compatible, there were problems with the WiFi router, or the WiFi connection was down.
It is one of the most annoying problems we come across because all of the other gadgets function normally, as does the internet, and the wireless router also functions normally. However, the TV is unable to establish a solid and stable connection with the router, which results in this error being shown.
This problem has been experienced by a large number of other people in addition to myself, therefore it is not unique. Even though this issue is directly tied to the connection that exists between the WiFi router and the TV, the vast majority of customers have come across it when using the internet service provided by AT&T.
In general, there are a variety of reasons why your LG TV is unable to connect to your WiFi router. Some of these causes include a frequency conflict, improper or incompatible WiFi frequency settings, etc.; however, the most likely explanation is that your TV just cannot connect.
When trying to connect your LG TV to a wireless network, you could run into a few issues, but luckily, these issues can be resolved by making a few adjustments to the settings on your router.
The following is a list of all of the potential causes of the wifi connection problem you are experiencing with your LG TV:
 WiFi frequency is not compatible
 Problems with the wifi router
 Unreliable WiFi connection
---
How to Fix LG Tv could not establish a connection to the access point
Rebooting your TV or router is sometimes all that's needed to fix issues with Wi-Fi connectivity. However, these problems can also be caused by problems with your Internet service provider, and in extremely rare cases, they can be caused by hardware failures in your home network or TV.
Listed below are some potential solutions to this problem.
Method 1 – Reboot the Wi-fi router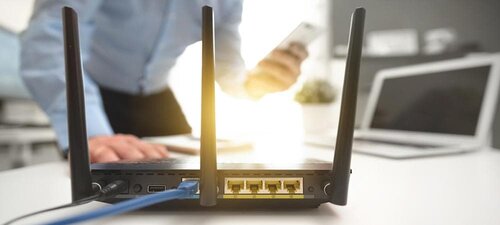 First things first, try restarting your router to see if it helps. In the case that a router is kept on for extended periods of time, it runs the risk of developing frequency conflict difficulties over the course of time.
There are times when all that is required to get things back on track is a simple power cycle. Because doing so deletes all of the temporarily stored data, gives the router a new IP address, and causes it to automatically shift to various and more effective wifi channels,
Also, before you start tampering with your TV, make sure that all of the other electronic gadgets in your home are linked to and operating properly with Wi-Fi networks.
If nothing is connecting to the wifi, your television is probably not the source of the issue; it is quite improbable that it is.
Step 1- Remove the plug from the back of the router in order to turn it off.
Step 2- Before moving forward, kindly wait a minute.
Step 3- Make sure the power cord is reconnected.
Step 4– After each of the lights has returned to its normal state, connect to the Wi-fi router.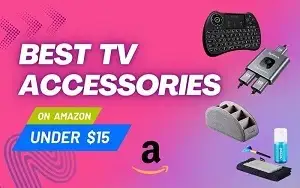 ---
Method 2 – Reset Network Connection
The issue where an LG TV is unable to connect to an access point may be swiftly remedied by using this approach. Simply restarting your WiFi connection is all that is required of you.
Step 1- Launch the settings menu for "Network" on your LG TV.
Step 2– To disconnect from the internet, select the "forget" option from the drop-down menu.
Step 3- Perform another search for networks that are available.
Step 4- After selecting the appropriate Wi-Fi network, you will be prompted to enter the password.
Altering the password for your Wi-Fi network is yet another tip. Additionally, this facilitates the process of connecting your LG TV to the access point.
---
Method 3 – Connect Using WPS
This is actually a fantastic and finest option, which I always use whenever one of my devices is unable to connect to my Wi-Fi network. I usually use it.
In order to connect any TV to a Wi-Fi network, the network's name and password must be entered. Now let's try something else, specifically the WPS approach.
The following are the directions:
Step 1- To begin, you will need to push the WPS button on your router so that WPS may be activated.
Step 2- The LG TV has a button labeled "All Settings," which you should click.
Step 3- To access the configuration options, select "Network" from the menu.
Step 4- After that, select the WPS menu item, and when prompted, provide your WPS password.
---
Method 4 – Change Wifi frequency
Another useful piece of advice is to establish not one but two distinct wireless networks: one for 2G and one for 5G. If you are using a router that is not provided by AT&T or if you are using a different internet service provider, you will need to log in to the AT&T settings website.
There, establish two distinct networks, one for 2G and one for 5G. Choose a connection from the available options, and then attach your LG TV to it.
---
Method 5 – Set a Guest Wi-fi network
Connecting your LG TV to a guest Wi-Fi network is another approach that you might try. If your TV is unable to connect to the access point, this is a very helpful tip you might try.
Proceed in the manner outlined in the following stages;
Step 1- Open up Google or your chosen browser, and look at the address bar there. Simply enter 192.168.1.1 or 192.168.0.1 before pressing the Enter or Return key on your keyboard.
Step 2- To view the settings for your router, navigate to the administrative panel and choose the "Advanced" button.
Step 3- From the Wireless menu, select the "Multiple SSID" option.
Step 4- The next thing you need to do is configure the Wi-Fi network for guests. Don't forget to give the network a name!
You may proceed with connecting your LG TV to the guest network now that it is ready.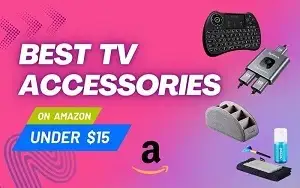 ---
Method 6 – Establish a Wired connection
If nothing else is working, the only option left is to use a cable to connect your TV to your wireless network. However, your LG TV should come equipped with an Ethernet port. All that is required is an Ethernet wire. Your LG TV should have one end of the wire connected to it, and the other end should be plugged into your Wi-Fi router.
You will be able to swiftly resolve the issue of not being able to connect to the access point by doing so.
---
Method 7 – Soft reset LG TV
It's possible that the issue is caused by your LG TV. Therefore, you should experiment with both a soft reset and a hard reset on it. Let us begin by doing a soft reset.
Step 1- You need to turn off the television and remove it from the power outlet.
Step 2- After a little while, you should proceed to plug in the power cord.
Step 3- Now, you need to switch on your LG TV by pressing the power button.
---
Method 8 – Hard reset LG TV
The hard reset, also known as the factory reset, brings back all of the settings that were there on your LG TV before it was reset. It eliminates any and all data, as well as any malicious software. Please read and follow the instructions below;
Navigate to the Settings menu on your LG TV, and then select the "All settings" option.
Step 1- A button labeled "Support" should be pressed.
Step 2– Next, select "General" from the menu, then scroll down until you see "Reset to initial settings."
Step 3– Confirm that the reset was successful, and then continue.
Step 4– Once again, connect your LG TV to your wireless network.
---
Method 9 – Try connecting to mobile hotspot
If after trying all the methods you still cannot establish the Wifi connection, you should try connecting your TV to mobile hotspot. This method also ensures that Wifi feature works well on your TV.
Follow the steps below –
Step 1- Turn on the hotspot on your mobile
Step 2- Remove password from hotspot connection
Step 3- On your TV, go to Wifi option
Step 4- Select your mobile hotspot connection from the network options
---
Also Read:
Fix LG TV this app will restart to free up memory
---
FAQs
Q1- How to fix LG smart TV Wi-Fi that won't turn on the issue?
In most circumstances, you may address difficulties with your LG TV's inability to activate Wi-Fi by just restarting the device; but there are situations in which you may need to shut it down and then restart it.
---
Q2- How do I check my network connection on my LG TV?
To configure your device's settings, press the button labeled "Settings." To view the page that details the current state of the network, navigate to Network > Network Status.
---
Final Words
When it comes to the process of establishing a reliable wireless connection with a WiFi router, televisions are among the gadgets that are the most susceptible to disruption.
TVs are known to experience problems of this nature on occasion, and LG TVs are not exempt from this phenomenon. LG TVs may experience problems in which they are unable to connect to Wifi networks, and they may display error messages such as "could not establish a connection to access point please check the status and try again."
Technical writer and avid fan of cutting-edge gadgetry, Abhishek has authored works on the subject of Android & iOS. He's a talented writer who can make almost any topic interesting while helping his viewers with tech-related guides is his passion. In his spare time, he goes camping and hiking adventures.