Are you searching for the best picture settings for TCL 4k TV ?
In this post, we have talked about TCL TV best picture settings including 4k 55-inch and 65-inch TVs.
TCL TVs are known for their stunning picture quality and audio output. And the TCL 4k TVs remain the best product for a low-budget purchase. Along with Dolby Vision, they have excellent HDR (High Dynamic Range).
Today we are going to reveal the best picture settings for TCL 4KTV. This article will explain how to unlock the complete potential of your TCL TV picture quality. So read on!
---
Best Picture settings for TCL 4k TV
When it comes to getting the optimal settings for viewing the content in high quality, you will surely prefer to do thorough research.
Before we go into the technical settings, what are the points to consider while looking for the right physical setting for your TV?
These setting will work for TCL c715, TCL c725 49-inch (49S425), 50-inch (50S425), 55-inch (55S425), 65-inch (65S425), 75-inch (75S425), etc.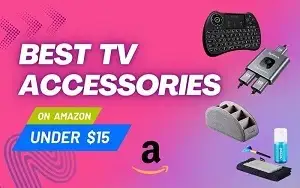 Firstly, any calibration or picture settings that you find online need not be suitable for all/any content that you view. There are specifications on what settings complement the content.
In simple words, there are no general picture settings. So, be aware of what content you usually view. It could be movies, games, or monitoring PC.
At times, you might only bother about the TV performing smartly, but neglect the changes that you can make, to unleash the true smartness of your smart TV.
So the TV position is something that can affect the picture quality greatly. For instance, the TV should be away from a window, so that it won't catch much glare due to the sun.
Also, as a smart TV has the provision of adjusting its brightness based on the light in the surroundings, you might want to acknowledge this point seriously.
Seating for the best view (Viewing distance)
You can't always blame the TV picture setting for your inconvenient seating arrangement. So, if you are keen on having the best picture setting for TCL 4k TV, then there are certain things to keep in mind.
Based on the size of your TV screen, you need to keep a specific distance from it.
For instance, if you own a 55" TCL TV, then set it with a 2-3 meter distance from the screen.
If you own a 43", 36", or 32" TCL TV then 1–2 meters is the recommended viewing distance.
These were some basic points to keep in mind. However, you can differ from these settings based on your personal choice.
Now let's get to the changes on your TV that give you the best picture setting for TCL 4K TV.
---
For Standard Dynamic Range (SDR) 4K TCL TV (55″, 65″).
SDR or Standard Dynamic Range provides a lower dynamic range and allows limited quality. So if you own an SDR 4k TCL TV, you might have to perform the following settings to transform the quality of your picture for good.
1. Picture mode
Choose 'Movie mode' as the picture mode.
This allows you to perform better modifications to the content. If you are not familiar with changing the picture mode, here is a brief explanation;
Click on the '*' symbol on your TCL TV remote.
This brings the 'menu' on the screen.
Navigate towards 'Picture mode'.
Use the right and left arrow buttons to change the mode to 'Movie'.
This mode enhances the picture brightness adapting to a darker room. SDR TVs demands you to use this setting to improve its saturation.
---
2. TV Brightness
Although changing the picture mode increases the picture brightness to some extent, it doesn't completely eradicate the dimness of the content. The quality is enhanced with this setting for TV brightness.
Press on the 'Home' symbol on the Roku TV remote.
This displays the 'home screen'. Now go to 'settings.
Then click on 'Picture settings' and select 'Advanced picture settings.'
Navigate towards 'Brightness'.
Calibrate the brightness to '50'.
---
3. Contrast
Continuing with the same step, you will find the option 'Contrast'. Just like the name suggests, it basically indicates the difference in the darkest and brightest hues that the TV can present.
So set the picture 'Contrast' to '90'. This is the perfect optimization for your TCL TV.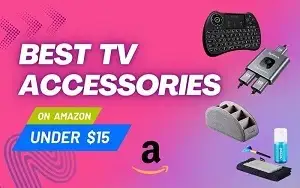 ---
4. Sharpness
Follow the same steps given in method 2. Set the 'Sharpness' of your TV to '0'.
This option originally makes the various images in your TV content stand out and allows you to tell them differently. On increasing the sharpness, the various objects in the content are given a visible separation with edges.
However, this increase is not necessary, as it undermines the vibrant effect of the picture as a whole.
---
5. Color
Calibrate color to '45'5. It provides a range of colors that can be displayed on the screen, and you can make variations as per the consistency that you are comfortable with.
SEE ALSO: Best color setting for TCL Roku TV.
---
6. Tint
This setting provides a unique emphasis on a particular, more specifically red or green (G/R). So increasing the tint towards a red hue, gives the content a red tint while increasing it towards green gives a green tint to the picture.
The default regulation of tint is usually considered the optimal setting. Thus, in TCL 4K TV, 'Tint' is set to '0'.
---
7. Color temperature
We recommend 'warm' color temperature as one of the modifications for the best picture setting for TCL 4K TV.
This adds a little reddish effect to the picture and is much better to view compared to the 'Cool' color temperature. The latter adds a bluish effect and causes the picture to appear less vibrant and paler.
---
8. Backlight
Adjust the backlight setting to your preference, with a value of 50 or higher recommended for bright rooms.
---
9. Gamma
Leave this setting at 2.2 for accurate shadow detail.
---
10. Motion Settings
Turn off any motion smoothing or motion interpolation settings to avoid introducing motion artifacts.
---
SEE ALSO:
Fix TCL TV no picture but sound.
---
For High Dynamic Range (HDR) 4K TCL TV.
HDR is a feature in many 4K TVs that brings out the life in your TV picture. It comprises high contrast and vibrant hues. And TCL TV does a great job of conferring this technology into their content.
Contents played on TV with preset HDR give the picture a new calibration automatically. So you wouldn't have to bother bringing any changes to this kind of picture.
This technique covers all details of the content displayed and modifies the settings as required, thereby, providing the right picture setting. That is one reason HDR is preferred over SDR.
---
Best Picture settings on TCL 4k TV for Gaming
When you are playing games on your TVCL 4k TV, you would like to have a smooth gameplay, but also like vibrant and lifelike graphics.
The TCL TV's comes with a dedicated 'Game Mode', which when turned on adjusts to provide low input lag and optimal graphics for gaming.
However, below are some of the settings you can adjust on your TCL 4k TV to get the best gaming experience.
Picture Mode: Movie
Aspect ratio: 16:9 (Auto Detect: Off, Overscan: Off)
Contrast: 99
Black Level: 55
Gamma: 2.4
Color Saturation: 60-70 (Adjust accordingly if it's too strong)
Tint: 50
Sharpness: 0
Color Temperature: Warm
Brightness: 82
Color Space: Auto
4K: HDMI ports on 2.0 for the 4K/HDR goodies
Black Detail: Low (PS – RGB Limited, Xb – Standard, PC – high/full)
---
SEE ALSO:
(4 Ways) Fix TCL Roku TV Volume Control Not Working
How to Download Apps on my TCL Roku TV
(3 Ways) How to Browse internet on TCL Smart TV
---
Frequently Asked Questions
Q1. How can I make my TCL TV better quality?
With the right calibration in the picture settings, you can surely bring about changes to the quality and improve it. The above article gives you specifications on every set needed to help you enhance the quality of your TV.
Q2. Best picture settings for TCL 4K TV?
These are the settings necessary for the best picture quality;
Picture mode – Movie mode
TV Brightness – 50
Contrast – 90
Sharpness – 0
Color – 45
Tint – 0
Color temperature – Warm
---
Conclusion
This article discusses the best picture setting for TCL 4K TV. It has given a detailed description of the modification that you will need to enhance the TV picture quality. Hope it helps you.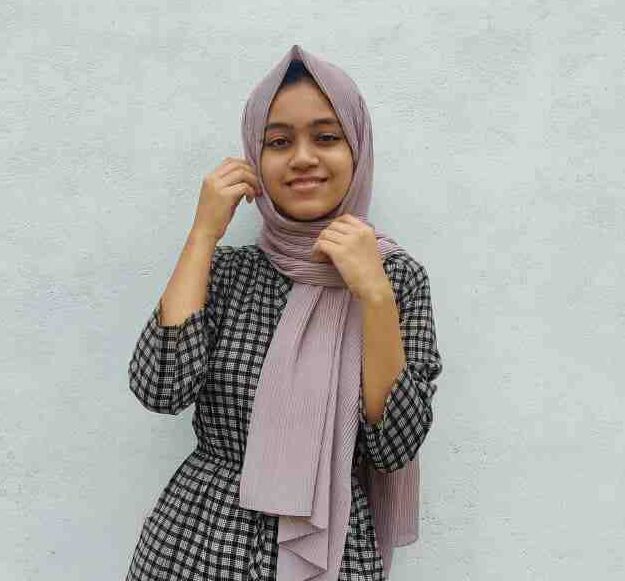 Dilha is a writer who loves composing poems and going into deep research on all kinds of tech stuff that they don't teach in school. Anything that marks the extraordinary part of this generation excites her. she is currently persuing her degree in genetic engineering. here at Android Nature, she is assigned with various cool topics and is responsible for sharing cool insight and updates on the same.