TCL smart TV offers some great features to make your experience amazing. It makes your life full of entertainment. And a browsing feature will add an impeccable experience to it. So considering this we are here with an article titled How to browse the internet on TCL smart TV.
TCL TV doesn't offer an in-built surfing feature. However, if you wish to do so, you can install the web browser. Installing a browser on your TCL TV is not that complicated. If you wish to browse the internet on your television, follow these simple steps to make it happen.
How to Browse internet on TCL smart TV?
Method 1: Using Google Playstore
Most of the smart televisions have Google Playstore. This is the most convenient method to get an app installed on your device. You just need to login into your Google account. Now let us see how you can get a web browser through Google Playstore.
Step 1: Turn on your television
Make sure your television is connected to the main supply outlet and is receiving power. Check if all the cables are connected.
---
Step 2: Check your internet connection
Internet is the basic necessity in a smart TV. And especially in this case, when you want to install something. Make sure you have a good internet connection. The speed of your internet will determine how fast your app will install.
---
Now, you will see a list of installed apps on your device displayed on your screen.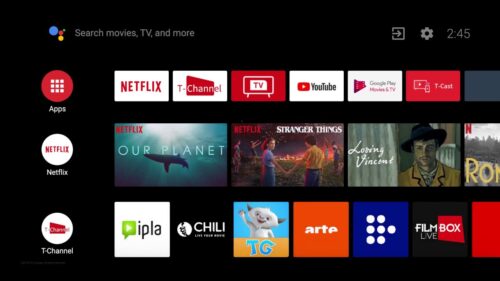 ---
Between the apps, find the Google Playstore app and click on it.
---
Step 5: Type Google chrome and install it
Type the name of the app you want to install, Google Chrome. Now the logo of Google Chrome will appear on your screen. Click on it and, you will see more options regarding the app. Click on Install. It will start with the installation process in a few seconds.
---
Step 6: Open and launch the application
Launch the application after installation.
Note: You can install other web browsing apps too following these steps.
---
See also: Google Chrome download for TCL smart TV [2021]
---
Method 2: Using Apk
Apk stands for Android package kit. As its full form suggests, it enables android users to distribute and install the apps. Not all apps come on Playstore after their launch, but you can access them using an apk. Now if you don't have a Playstore on your TV this method will surely help you install a web browser and enjoy browsing on your television.
---
Step 1: Know your CPU architecture
CPU means Central Processing Unit. Now it is the most important element in an electronic device as it is responsible for the processing. Therefore it is important to know about your CPU. CPU architecture tells about the design and capacity of the CPU. Not all CPUs can process everything. So in order to check your CPU architecture, use Droid Info.
---
This website allows you to download the apk on your android device. Remember the apk can be installed on android devices only. Open this website on any device other than your TV.
---
Step 3: Choose Google Chrome
Look for the correct variant according to your CPU architecture.
---
Step 4: Download the apk file
Download the apk file which suits you according to the CPU architecture.
---
Step 5: Move it to any USB drive
Since you have installed the app on your phone, transfer it to a USB drive so that it can be connected to your television.
---
Step 6: Insert the USB drive into your TCL TV
Now after transferring the app to a USB drive, insert it in one of the HDMI ports on your TCL smart TV. You will see the files in your USB drive displayed on your screen.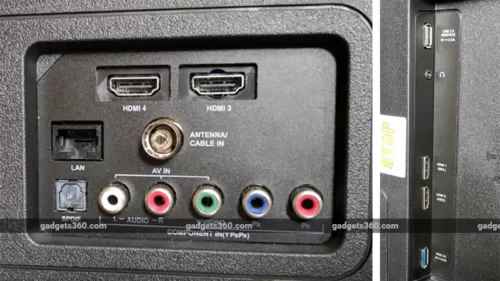 ---
Step 7: Open USB drive and install the app
Make sure that you have a file manager on your television to view the USB files. Now open the required file on your USB drive. As soon as you click on it, the installation dialog box will appear. Respond to the on-screen prompts.
---
Launch the app as soon as it gets installed. You can either sign in or continue as it is.
---
See also: How to look up my TCL TV serial number (2021)
---
Method 3: Using Chromecast
Chromecast is a device that allows its user to connect their phone with the big TV screen. And the best part about this is, you don't need any subscription to use this.
Step 1: Connect the Chromecast device to your TV
Plugin the Chromecast device into one of the HDMI ports on your television.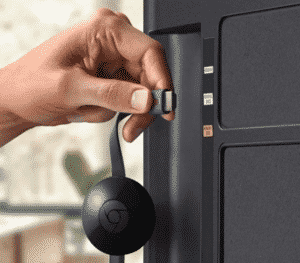 ---
Ensure that your android device and television are connected to the same Wi-Fi connection.
---
Step 3: Open the Google app on your android device
Open the google home app on your android device other than television.
---
Go to settings. The option is present at the top-right corner of the app. This will help you link the google app to your television set.
---
Step 5: Find the device you want to set
A list of available devices will appear on your screen. Select your Television's name.
---
Click on Next for further steps.
---
Step 7: Answer the on-screen prompts
First, a code will appear both on your TV as well as another android device. You need to confirm it in order to pair your television and another device. If the code matches then click on "Yes, I'm in". Many more prompts will appear.
Keep answering them and tap on next. The next two prompts will be related to your network and sign-up account. Finish them properly. Take your time and answer them wisely.
---
Step 8: Click on continue
After you are done with the prompts, click on continue. Your browser will now open. Use the on-screen keyboard to browse. In some remotes, a voice typing feature is also available so you can use that too.
---
SEE ALSO: [5 Ways] Fix TCL TV YouTube Not Working (2021)
---
Frequently Asked Questions
Q1. How do I open the browser on my TCL smart TV?
Answer: TCL TVs don't have an inbuilt browser. You will need to install it. You can either use a Chromecast or install the web browser of your choice from the Playstore on your television.
Q2. How do I get Google on my TCL smart TV?
Answer: You can use a Chromecast in this case. A Chromecast allows the user to connect your phone and the television. You just need to connect the Chromecast through the HDMI port to your television. Another method can be using an apk or installing from Playstore.
Q3. Can you surf the web on a smart TV?
Answer: Yes, you can surf the web on your smart TV. Some televisions have web browsers in-built in them. Whereas in some you need to install them.
---
Hope the article helped with your problem and you can enjoy browsing on a big screen.
---
Further Reading:
How to fix TCL TV Showing No Signal [2021]
Fix TCL Roku TV restart loop (stuck on startup)
How to fix TCL TV keeps restarting
Best Color Settings for TCL Roku TV [2021]