If you use Facebook frequently, then you might have noticed that the follow button doesn't show up on a Facebook page anymore and you're probably wondering why.
And if you have your own page it might be even more concerning that people can only like your page instead of following it.
So what's the deal with Facebook removing the follow button, and is there any way to get it back?
Here are all the answers you'll need.
---
Why Is Follow Button Not Showing On Facebook Page
Short Answer: The follow button isn't showing on Facebook pages because it's been replaced by the 'Like' button. However, if you tap the three horizontal dots on the page profile, you can follow it from there.
Essentially Facebook has streamlined liking a page and following a page into a single feature, i.e., the 'Like' button. While there is still a slightly hidden follow button on all Facebook pages, you can't replace the like button with a follow button.
---
How To Enable Follow Button On Facebook Page (Mobile And PC)
You can't enable or disable the follow button on Facebook since it's still there, but it's good to understand the difference between liking and following.
Since the like and follow features have been streamlined into a single action, simply liking the page will automatically follow it.
However, if you tap the three horizontal dots on the page profile, you'll notice a follow button there.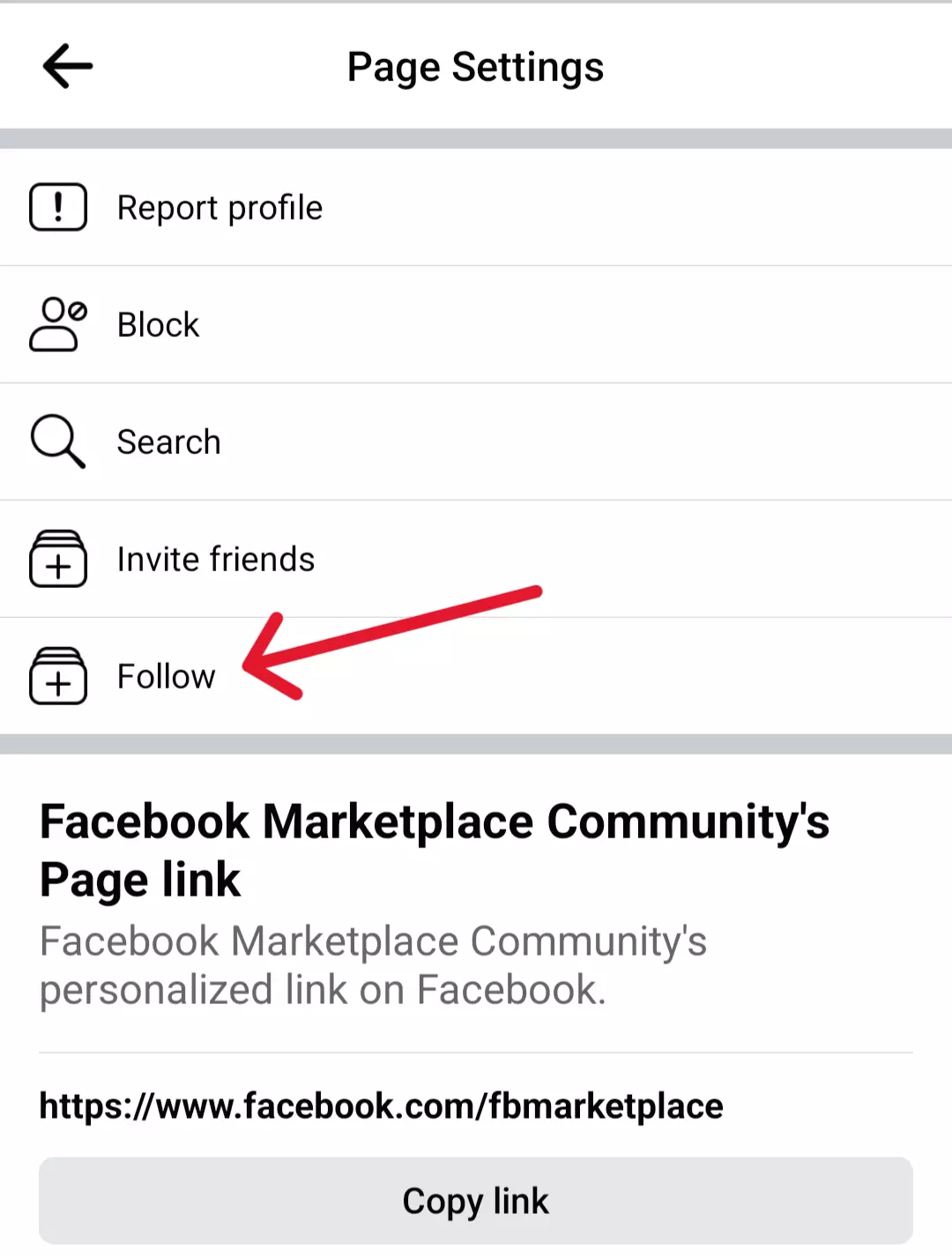 What does this mean?
To put it simply, both of them serve two similar but slightly different functions.
Liking a page shows support for it as well as follows it. Additionally, mutual friends can see pages that you've liked if they show up on their feed.
Following a page won't like it, but you'll still get updates from the latest posts. 
I personally use the follow function when I don't want people coming and asking me why I follow certain political pages on Facebook.
With this in mind, it's easier for you to decide whether you want to like the page or just follow it since both options allow you to stay up-to-date with posts.
---
How To Change Like Button To Follow Button On Facebook Page
Earlier, Facebook pages would allow you to customize the action button. Many pages would set it as a follow button, others as the like button, and some even used it for booking appointments for services.
While you can still customize the action button to book appointments, redirect to a website, view an online shop, or book tickets for an event, you can't change it to like or follow.
This is because, as mentioned earlier, the button functions have been merged, with the follow button appearing in the page settings when you press the three horizontal dots.
---
See Also:
---
Final Words
While you can't customize or change the like button anymore, it hasn't really changed much in terms of functionality.
If you like the content on a page and want frequent updates, like it. But if you like the content and you don't want your friends bugging you about it, follow it.