Food delivery had become a prominent job in various countries now. While it was already widely used before, the lockdown due to Covid 19 especially increased the priority of these job manifolds. Uber Eats is one such service, which aims are providing food delivery to each locality. But what does Uber Eats no couriers nearby means? And how does one fixes it?
If you have used Uber Eats a lot chances are, you have faced this situation before. But it is hard to know how to solve it and this article does exactly that. We will also discuss other aspects of Uber Eats along the way.
What is Uber Eats?
Uber was launched in August 2014. As always, the app was firstly launched in the United States, or California to be more precise. Since then it has expanded and spread its business across the globe.
Uber Eats has been a great food delivery company and has completed multiple large food delivery services such as Zomato and Swiggy in India. However, it can face some errors at times. Here is how to resolve those.
What is Uber Eats 'no couriers nearby' issue?
If lately, you have booked an Uber Eats order or scheduled one but you end up with the message 'no couriers nearby' it must have been very frustrating. The thing with this issue is that Uber sometimes does not finds a suitable courier to deliver your meals. Due to this reason you get this error.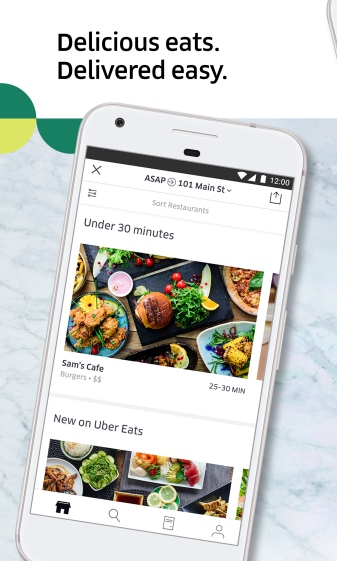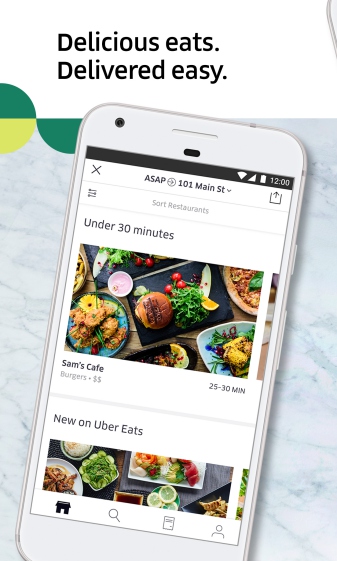 I believe you already know what a courier means. Couriers are the hired people by Uber Eats who deliver your food from the restaurant any similar places to your house, or any destination.
There is also another reason for it. If the app has been glitching for some reason, your Uber Eats might show the same error to you, considering you were stuck at it when the app glitched. Either way, we have got the solution ready for both of these scenarios.
What if Uber Eats cannot find a delivery driver (courier)?
Honestly, this is a tough question. The abundance of Delivery drivers in a locality determines how fast the food comes to you and if it even does. If there are no delivery drivers, I would advise that you wait for some time. Uber Eats is a large company, soon it would have a courier at your locality which you can make use of for your food delivery.
How to fix Uber Eats no courier nearby issue
The following are the best ways to fix this issue:
Change your Food order location:
If you still cannot find a courier after waiting, you can change the delivery location to somewhere more common. Often rural areas face these issues. If you are heading to your friend's house who lives in the city, for instance, consider ordering the food to their house instead.
Sometimes a restaurant might be at a place with a lack of delivery drivers. If your order cannot be delivered, choose a different restaurant which offers the same dish but is more popular. This way there is bound to be a courier nearby who would deliver your food.
Let us assume that most of the delivery drivers are either busy or on leave, making it a shortage of food delivery employees. I'm this case your best move would be to order the food for pick-up and pick it up yourself from the restaurant. You would avoid all major crowds this way and would be able to dine happily in your home at the desired time.
Can you cancel your Uber Eats order if it takes too long?
Yes absolutely, you can cancel your Uber Eats order if your food delivery takes too long. If the courier is less in number, your order may be picked up from the restaurant quote late. This might change your mood regarding the food or the order.
If you do not feel content with the order or if it has come very late, you can head to the Order summary and cancel it. You might be asked certain reasons for canceling the order but it would not prevent it.
Will Uber Eats refund the cancellation charge?
All of this depends on how legitimate your request for order cancellation and refund is. Let's say you canceled your order after 30 minutes while the time for delivery was shown to be around 30-45 minutes. While 30 minutes is a lot, it is still under the calculated time.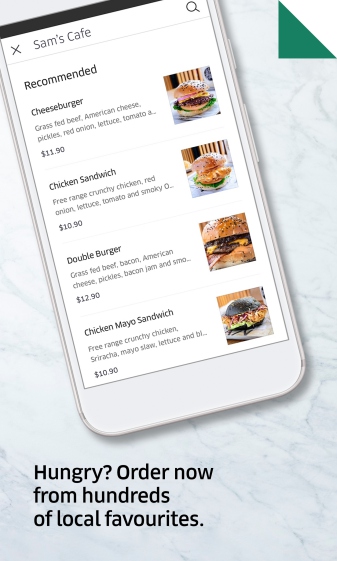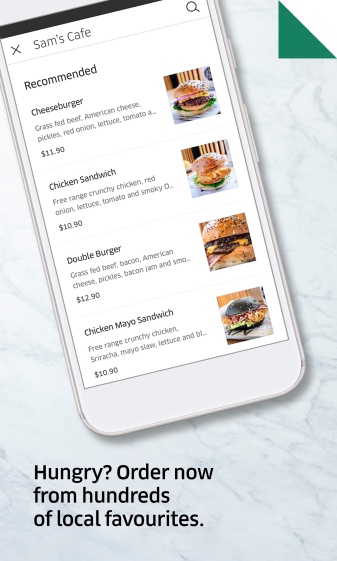 Uber would not refund your cancellation charge in cases where you already knew the fact and later changed your mind. In case the delivery timing is not agreeable with you, do not place the order. In cases where the food came quite late than mentioned, you can cancel it and ask for a refund. Hopefully, the company would provide you a full refund, or a free meal, or probably a promo code of the same value.
Other ways to fix Uber Eats no courier nearby issue:
Other methods that you could try are rebooting your phone, clearing its data and cache along reinstalling the app. Always make sure that you update the app to the latest version possible on your Android device. It is quite possible that your app would start showing sudden errors like these if it is not updated.
This is mostly because the app starts to be unable to sync with the servers properly, being outdated. Besides, updating an app makes sure you get the latest UI designs, security, and everything else currently provided by the company.
You should also consider using downdetector. This superb website can track and tell you which websites and services are down based on location. If all else fails, consider going to the website and contact customer support regarding this issue. They are very kind and helping and do their best to help you out.
Conclusion:
The following article covered all the possible ways to fix Uber Eats 'no courier nearby' issue. I hope this article proved useful for you!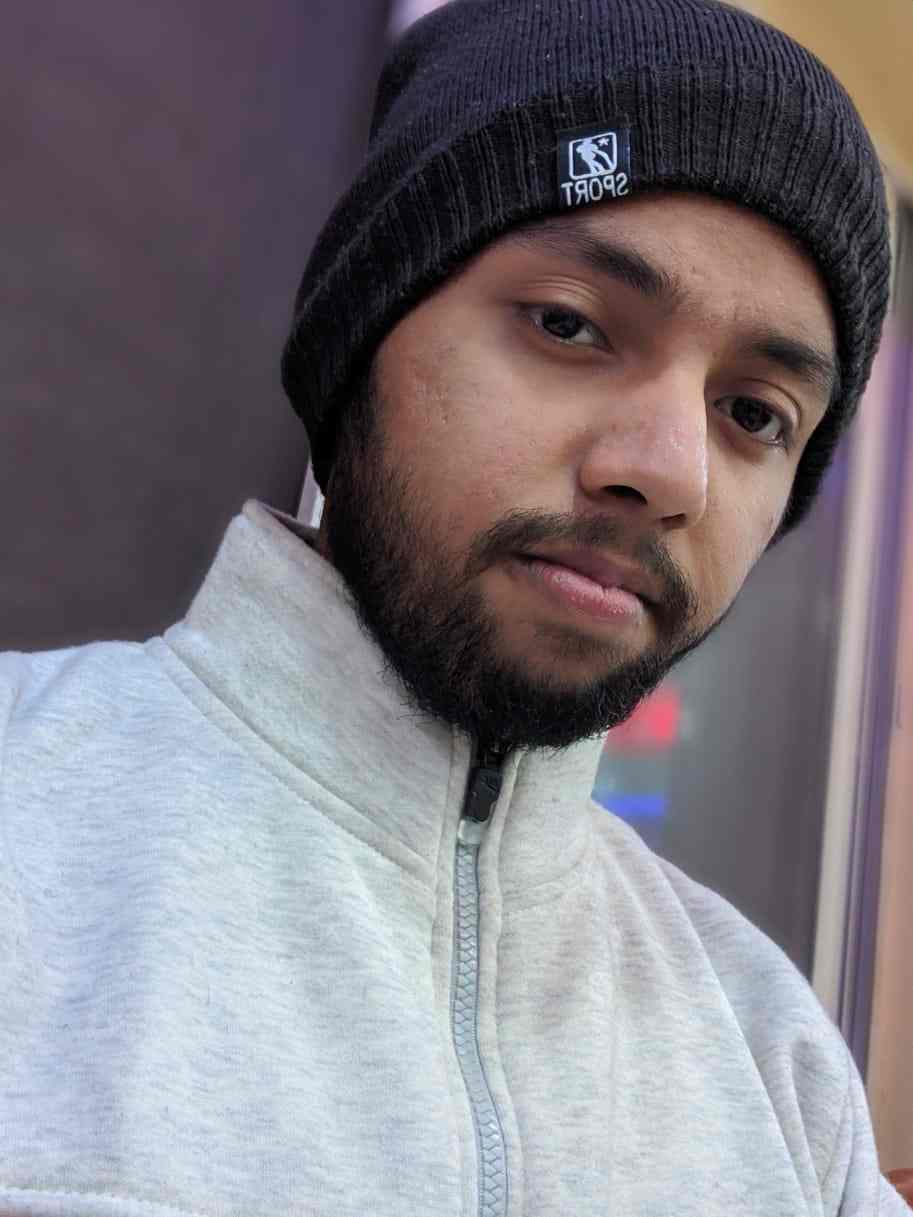 For someone who is a Medical School student, you certainly did not expect me to be here. But here I am, due to my fondness for technology, games and science. There is just something really sweet about technology that has helped in binding us together, so it is not surprising that I love to talk about it. And with the same technology, you could connect with me easily, so feel free to!