YouTube is the largest video streaming platform and search engine in the world. In fact, if we consider the search engines in general then YouTube holds second place just right after Google. And why not as their statistics of active users and video consumption says it all. As per a report, there are more than 2 billion active monthly users who come from the new login.
And the content that gets uploaded to the YouTube platform is more than 500 hours per minute. So, because of this, users go on watching different videos for long hours on a day. In India, the market share of digital video streaming platforms is more than 93%. I mean, the other platforms just fade away in the air. With all of this, it is pretty sure that YouTube, slowly but surely, has become an integral part of everyone's lives.
Now, to watch YouTube, many users use different sources. YouTube is available on every platform that we can think of. Smartphones, feature phones, Android TV, media streamers like Chromecast, Amazon Fire Stick, and also PCs. Here, let us limit our discussion to the YouTube apps for PCs especially Windows 10 as this is what most of us use. On that note, here is the list of the 10 best YouTube apps for Windows 10 that you should try right away.
But before getting to the list of apps here is a small clarification. Yes, YouTube does have its official free app available on Microsoft Store. But these apps that we are going to discuss are with some interesting add ons and useful features. These apps will let you get the most of YouTube. With that being covered, let's get started.
Best YouTube Apps for Windows 10
1. Pro Tube: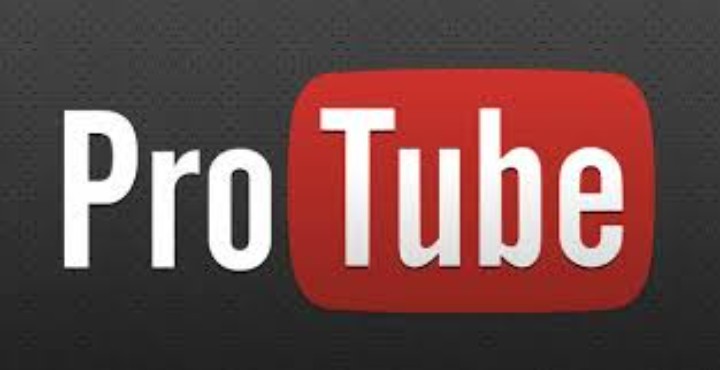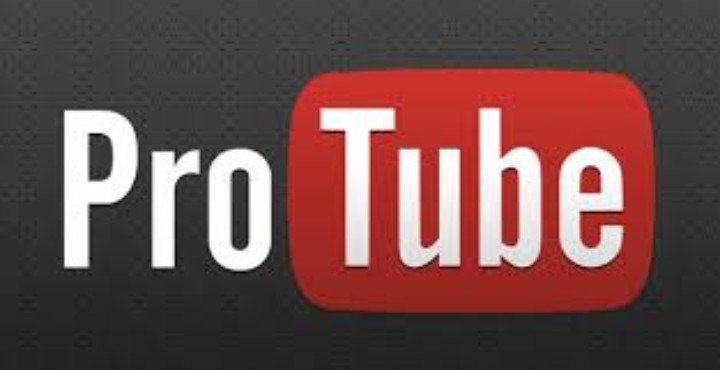 On the note of talking about doing more with the basic YouTube adding some good features, Pro Tube is one of the finest options to start with. As with the name of a pro in its name, this app has all the features of the original YouTube app and brings some on top of that. Although the only caveat is that it has a bit dated UI which makes sense as it is from the times of Windows 8.1.
So there are many features that make this one a perfect choice for most of the users. Some of these include 4k video playback in 60 fps, good representation of channel stats such as subscribers, views, comments, etc., live video streaming, minimize navigation while watching, and more. Lastly, Pro Tube is available for free and you can download it on the Microsoft Store or from the web.
---
2. Perfect Tube: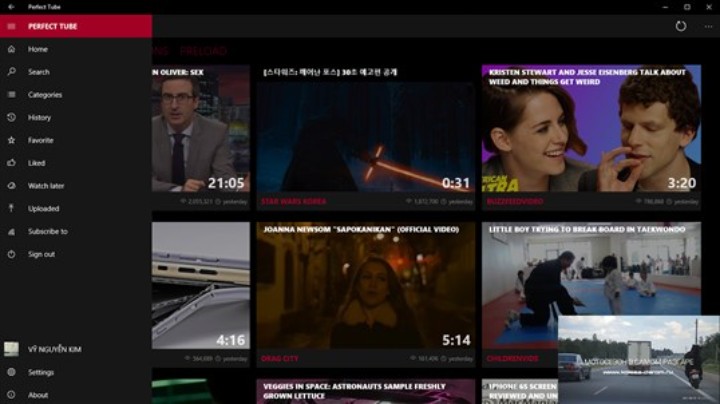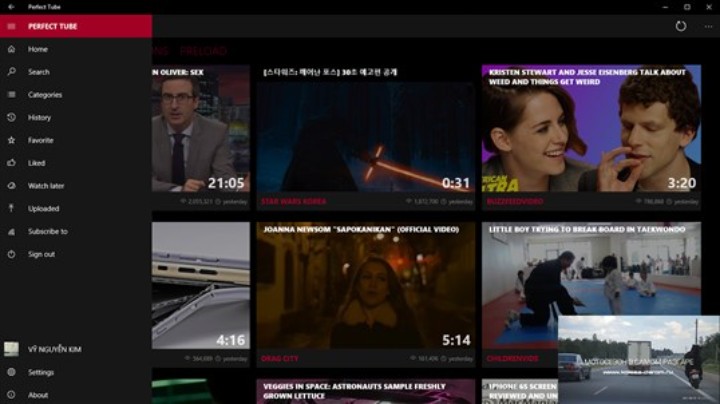 Yes, Perfect Tube. Indeed, Perfect Tube actually turns out to be the perfect youtube app for the majority of Windows 10 users. Firstly, its user interface and display positions of different videos are the reasons that make Perfect Tube into this list.
Also, Perfect Tube comes with mini-player support, multiple gestures support (applicable only for touch screen users), and holo lens support if are really into that but surely deserves a mention. Just on a note, Perfect Tube is available for free on Microsoft Store but for a handful of features, you need to make an in-app purchase. In my view, the free version should serve the purpose in most cases.
---
3. myTube: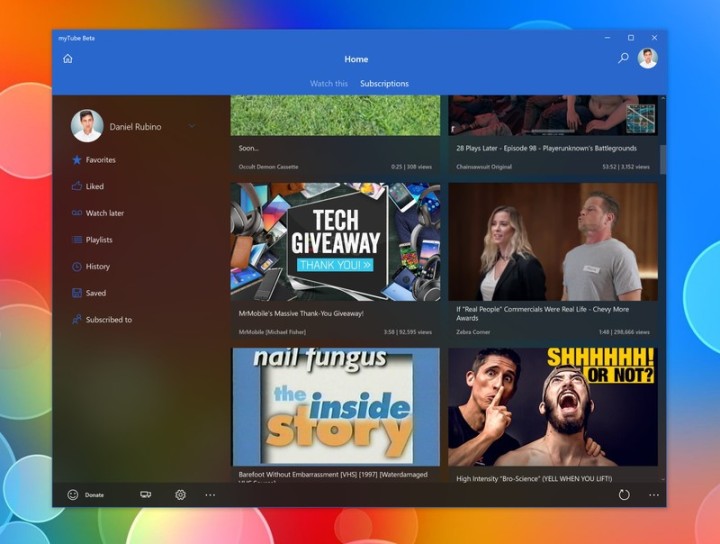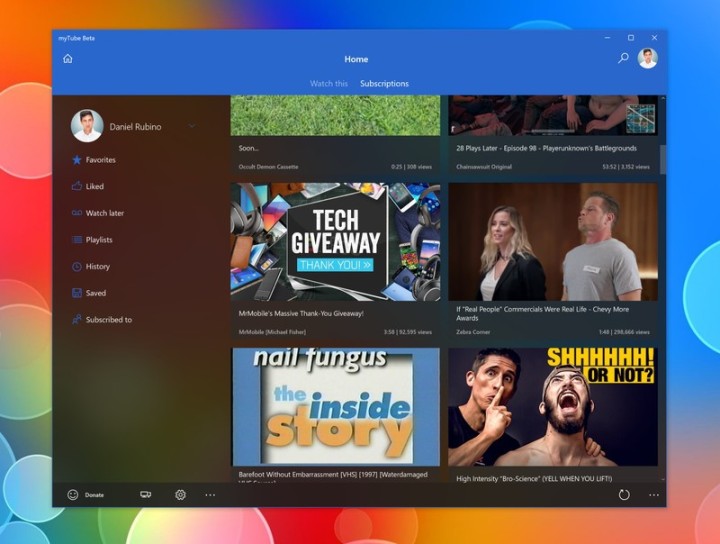 Before talking about myTube, here is a question for you. What do you linearly while watching the videos on YouTube? Well, it is obviously going through those lame, funny, interesting, and sometimes helpful comments. This holy place of the comments section is just addictive.
But there is a catch while going through the comments section you cannot view the video in full mode. If you also feel the same then myTube is here to help you. It is through providing the video on the side corner and still leaving you to go through the comments.
Apart from this, it comes with features like room stream to watch with your friends, minimal and good viewing experience, private mode, download options, and more. Lastly, it is not free and on Microsoft Store myTube costs just $0.99 which in my opinion, will not disappoint you.
---
4. Awesome Tube: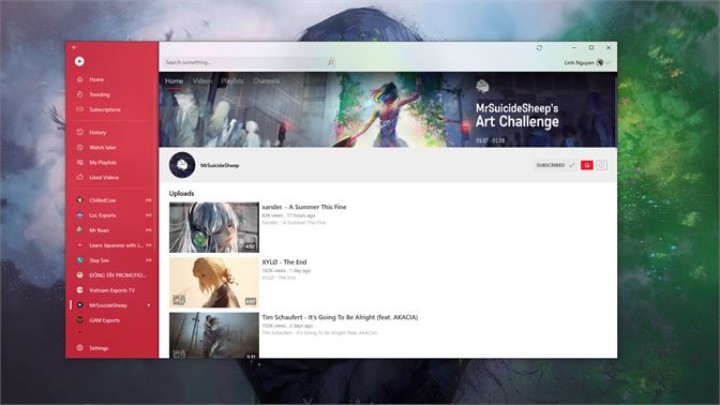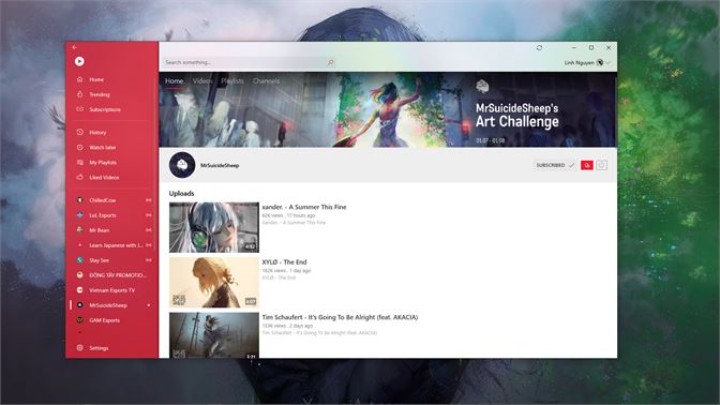 Now, you might have liked the idea of the above app but are still a little skeptical about paying for those features then this is for you. Awesome Tube is one of the closest that comes to features of myTube and more importantly it is free.
Still, you can read comments while watching a video, along with some features like live stream, PiP mode, manage the library, pin favorite videos, subscriptions page, etc. But the let down is it comes with some interruptive ads. As it is free you need to okay with the ads. Also, the red accent goes hand in hand with YouTube, unlike the above one which has a blue accent.
---
5. Tubecast: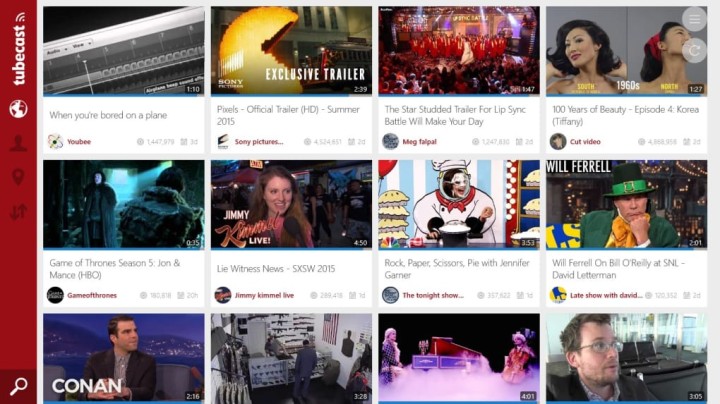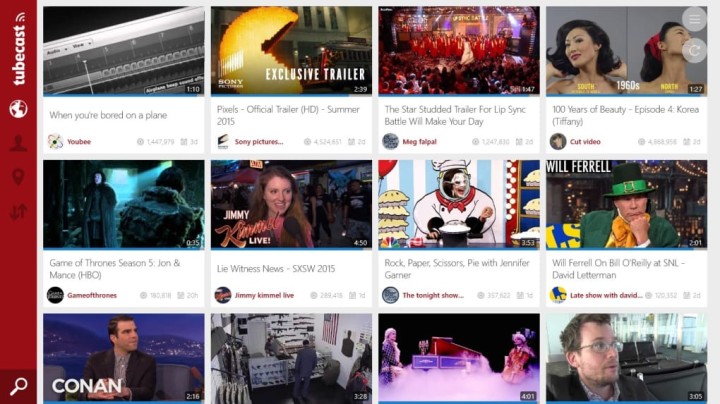 Right with the name of this app you may have got a fair idea of what it actually does. If you are thinking that this app lets you cast the video that you are watching right now on your PC to almost any device, then you are correct.
With Tubecast, you can cast flawlessly. No doubt you get this casting feature in the native Windows OS as well. But believe me, while using this app to do the same you can clearly notice the difference and appreciate its existence. Not to mention, Tubecast is a paid app that is available for $2.99, and to have a glimpse you can take on its 7 day trial period for free.
---
6. 4k player for YouTube: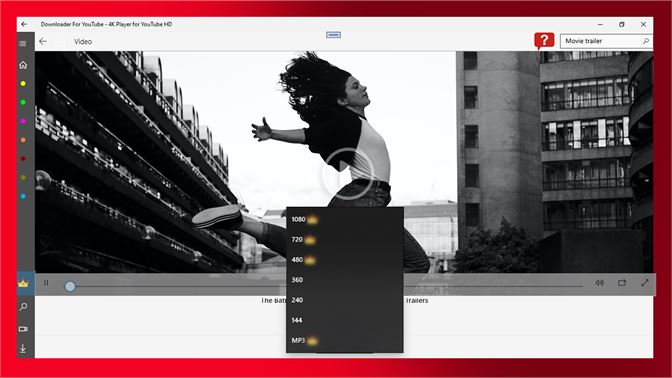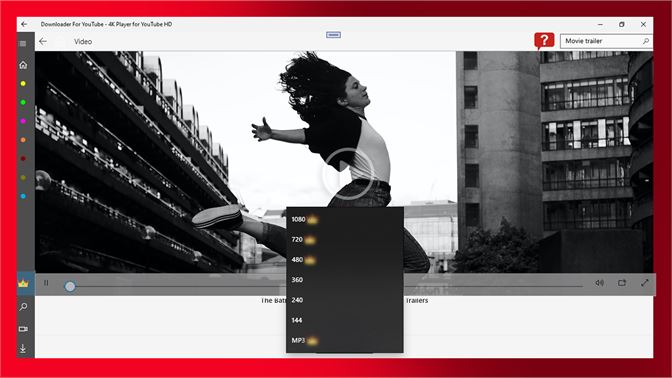 Another interesting app that brings the existing features and represents them in a far better way. 4k player for YouTube is an app that comes with, of course, a 4k media player and bags some of the useful features on its way.
These include a neat and organized manner of all the comments, video sections, playlists, and more in order to reach the user whenever needed. Also, it can recommend a different set of videos with genres, artists, length, etc. depending on your history. And 4k player for YouTube is a paid app which comes at an affordable cost of around $2.
---
7. Fizztube: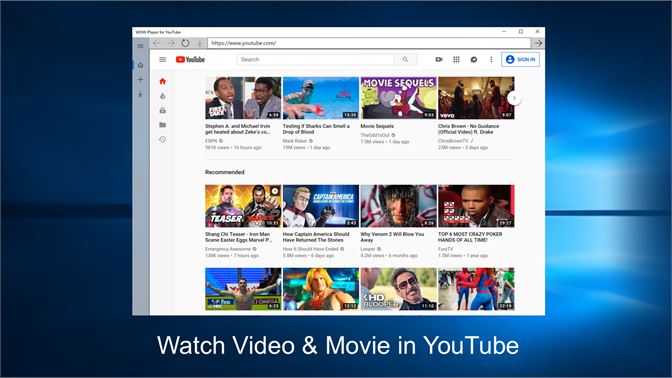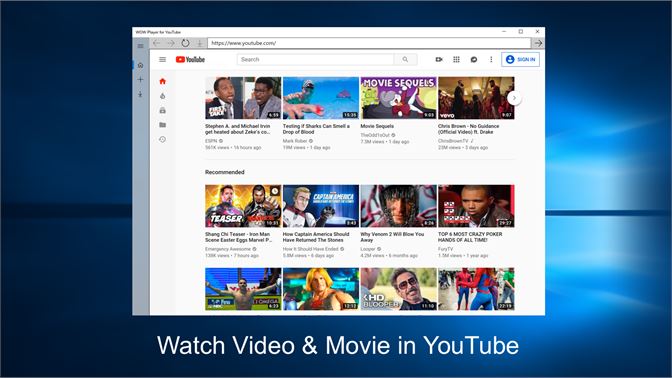 Fizztube is an app that not only helps you in watching the content from YouTube but also helps you in doing more with it. In short, Fizztube comes with an in-built converter that lets you convert the video you want to share 0r store right away.
Also, you can perform one or multiple downloads at a time which will surely help when needed. Surely, that converting feature and ability to download multiple videos will let the core binge-watchers. All in all, you can give this free app a nice try.
---
8. YouTube TV: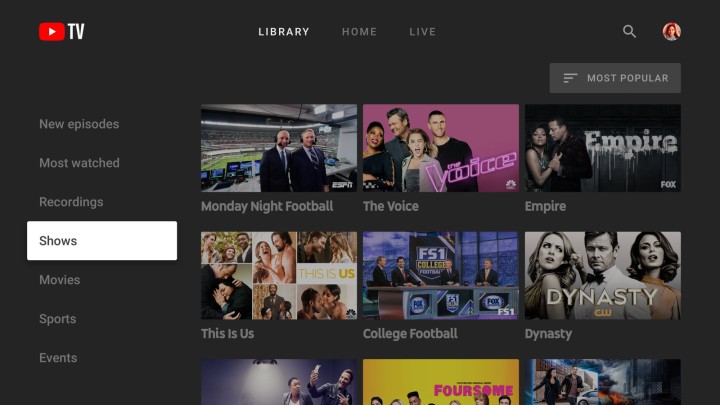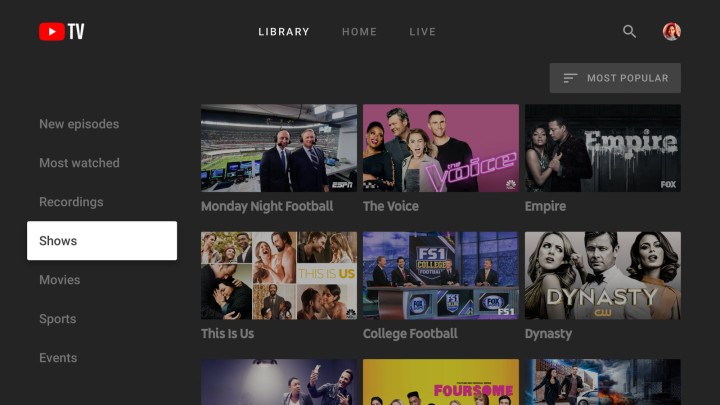 To begin with, multiple users stream content through YouTube for multiple uses. And one of the most use cases in India is to replace the TV. As we all admit, cable TV will be going to end sooner and the digital stream turns out to be the future.
With the help of this app, you can watch all those channels right away arranged as per your preferences of language, type of content, favorites, and more on the home screen. That's pretty much it. If you are one of those who spend most of the time watching TV channels then go get this one and it's free.
---
9. Music Player for YouTube: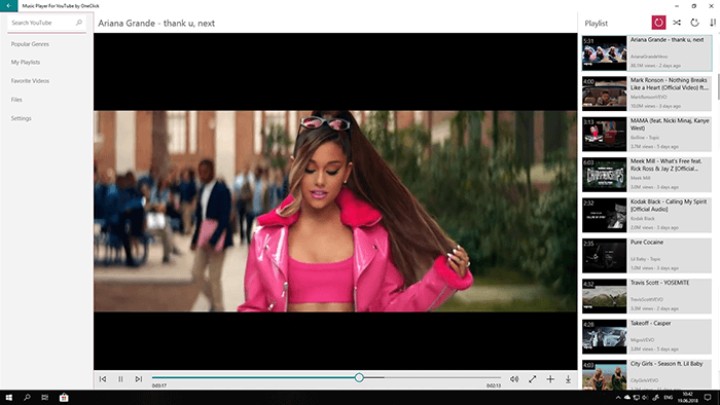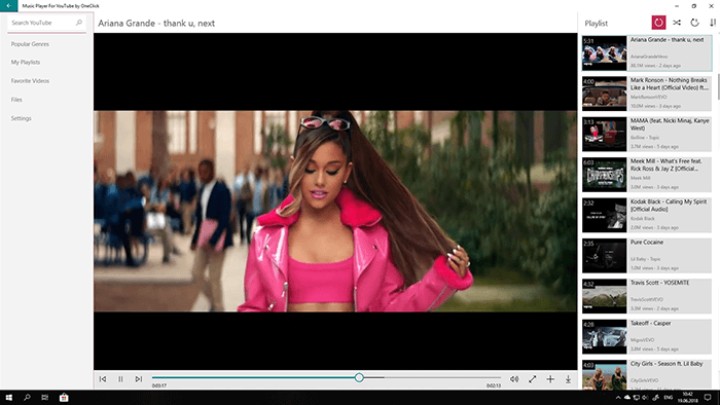 Talking about specific users who watch YouTube, music is also one of the popular choices. With Music Player for YouTube app, you can listen to the songs of your favorite albums, artists, playlists, etc. with ease. The interface is also appealing with the good arrangement of all your favorite songs under one roof. Long story short, if you are into music all day then this app will add up to your listening experience.
---
10. LikeTube: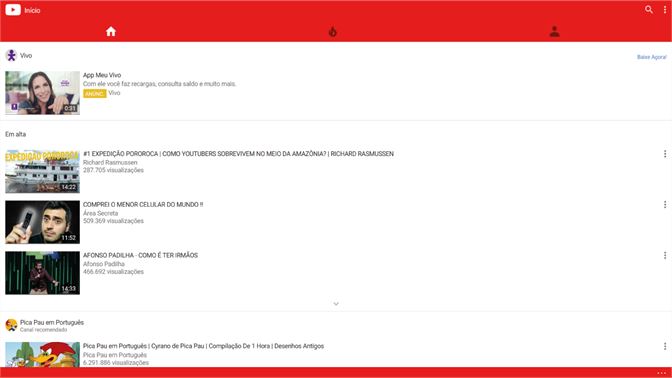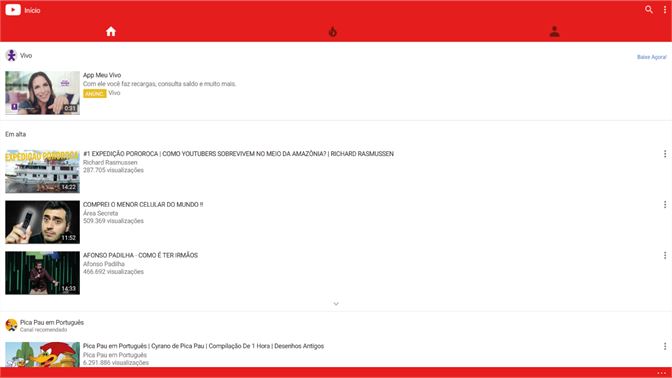 Finally, this last YouTube app in the list is best not because it carries any special features or something rather its highlight is simplicity. LikeTube is a YouTube app for Windows 10 users who are closely attached to the mobile version of the same. I do not find any particular this one to recommend but for those who feel the mobile version more friendly, this is the savior.
---
Conclusion:
There you go. With this, we come to an end of the top 10 best YouTube apps for Windows 10. I am pretty sure that you find this list helpful and each app over here carries its own set of features with the range of target audience.
According to me, Awesome Tube is really awesome with its features whereas apps like 4k player, music player, and YouTube TV is made for those specific set of users. In summary, you cannot go with any of these apps and with the help of them, you will ultimately improve your YouTube video streaming.
SEE ALSO: