Want to know what the text 'this account will be disabled in 1 day' on Facebook means?
You've landed at the right place!
Not at all; this is not a drill. If a message that reads 'this account will be disabled in one day' appeared on your screen, it indicates that Your Facebook Ad Account is about to be deactivated.
If you're a marketer or the owner of a company, I'm sure that this is your worst nightmare—even worse than turning up to work in your underpants.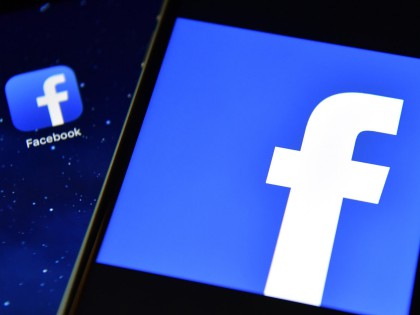 It can be a frustrating experience if you are unable to access your Facebook account, particularly if you want to use Facebook as your primary social media platform in order to maintain relationships with your loved ones.
Because of this, we are here to lend a hand. This post will walk you through each and every action that has to be taken in order for you to be able to access your account again. You can go through the steps in the order that they are listed below, or you can simply skip the steps that you have already completed.
---
What does 'you only have 1 day left to request a review after that your account will be permanently disabled' mean
Short Answer: You only have 1 day left to request a review after that your account will be permanently disabled means If you don't make a review request within the following day, Meta will disable your account permanently.
If you come across a message that informs you that 'you only have 1 day left to seek a review after which your account will be permanently terminated', pay attention to it.
And if you try to log in with your username and password but see this error, it indicates that your account will be disabled within the next day; however, Meta wants you to submit a review so that the issue can be resolved. If you do not fix this issue with your account, it will be deactivated.
This does not occur on a regular basis. It is not possible for Facebook to deactivate your account on its own unless you have done something inappropriate or violated the site's terms and conditions.
There are a variety of possible explanations for it. This article is going to explain why your Facebook account is getting disabled and what you can do to prevent it from happening again.
---
Reason 1 – Impersonating a Profile
The fact that you are impersonating another person on Facebook is the primary possibility underlying the suspension of your account for that social media platform.
A user has the ability to file a complaint against you if they discover that your profile is named after another user and displays images and information related to that user.
Reports of impersonation are taken seriously by Facebook, particularly when the account in question is unverified.
This is due to the fact that no one is aware of what is hiding behind that display picture.
---
Reason 2 – Breaking Facebook's Terms and Conditions
Facebook has developed its policies in order to provide users from all over the world with the opportunity to review the content that is being displayed on their profiles. The terms and conditions of Facebook not only protect users' privacy but also ensure the security of any content that users upload.
A portion of the content is automatically removed, and there is a possibility that you will not be penalized in any way.
As an illustration, there was a change made to the policies governing self-harm and violence on Facebook.
Because Facebook wanted to avoid upsetting anyone's feelings, it removed all content, including some humorous videos and animations that were similar in tone.
---
Reason 3 – Posting mean and offensive comments
As was stated, users are required to abide by the guidelines set forth by Facebook in order to produce an environment that is secure for everyone. The Facebook team is aware of any inappropriate or offensive comments that are posted on the mobile app.
In the beginning, it's possible that you won't be able to post comments or content for the first couple of hours.
If you continue to make offensive comments, the period of suspension will eventually be increased to months.
Facebook takes note of the users whose accounts should be disabled whenever other users report spam or abusive behavior on the platform.
---
Reason 4 – Being Underage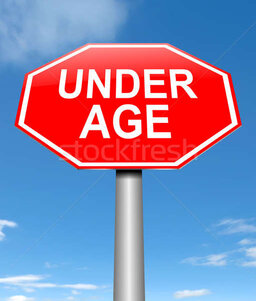 In order to comply with Facebook's policies, users must be at least 13 years old before they can create an account on the platform. Users who are younger than 18 years old are subject to certain limitations and cannot access all of the features.
When Facebook receives a report that an individual who is under the age of 13 is using their service, the company takes immediate action to deactivate the account in question. Users of Facebook have the option to report a child who is under the age of 13 who is using the platform.
---
How to fix or stop 'this account will be disabled in 1 day' Facebook
Facebook will remove users' accounts if they violate the terms of service set forth by the corporation. Facebook, to be more explicit, has said that it will deactivate your account for any of the following reasons, which were discussed before.
You can ask Facebook to examine your case if you don't believe you broke any of their rules. Specifically, here is what you should do:
Fill out Facebook's appeal form with the necessary information. Facebook requires users to verify their identities by entering their complete names, mailing addresses, and telephone numbers. Facebook will accept IDs issued by any legitimate organization.
The second step is to complete the appeal by clicking 'Send' after you have uploaded all the necessary information. After that, Facebook will consider your case. If the firm believes that you were wrongfully locked out, it will unlock your account.
---
Final Words
Facebook is a multifunctional app that provides its users with a secure environment in which to participate in a variety of activities. It adheres to a number of stringent policies, any violation of which is taken seriously by the Facebook team.
If you have an account that has been disabled on Facebook, it may be because you have posted the content that is deemed inappropriate, you are under the age of 13, or you have not followed the terms and conditions.
---
Further Reading:
How To Fix Links On Facebook Not Working
Fix : Facebook 2-Factor Authentication Not Working
Facebook Password Reset Code Not Working (Reasons & Solutions)
[8 Ways] Fix Facebook Comments Not Showing Or Loading
Why Does Facebook Say I Have A Message
Technical writer and avid fan of cutting-edge gadgetry, Abhishek has authored works on the subject of Android & iOS. He's a talented writer who can make almost any topic interesting while helping his viewers with tech-related guides is his passion. In his spare time, he goes camping and hiking adventures.
---
Stay connected with us for the latest updates! Follow us on Telegram and Twitter to join our vibrant community and never miss out on any exciting content."