There are a few good reasons to remember when you first signed up for TikTok. There are also a number of resources available to you for discovering this data.
If you want to improve your standing or even make money off of the service, knowing how long you've had an account might offer you some leverage. Find out the date you joined TikTok by reading till the conclusion of this article.
---
How to see when you joined TikTok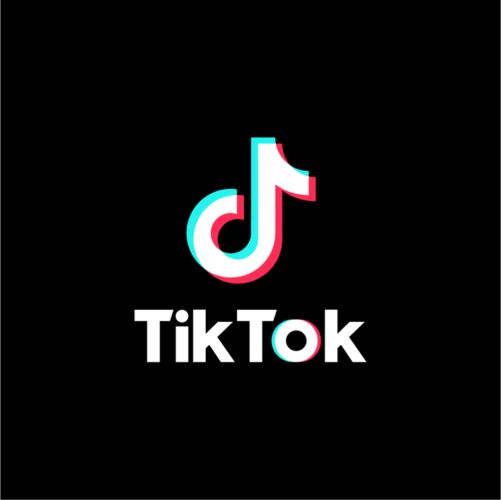 Method 1: Navigate to the Discover Menu
This is a reliable method for pinpointing the time you first signed up for TikTok. TikTok's top-tier banner adverts are located in the "explore" section. A promotion for a function named "Year on TikTok" may be found if you go through all of the banners. Here, you can see the precise time that you signed up for TikTok.
To determine when you signed up for TikTok, please follow the instructions below.
Step 1: Launch the TikTok application.
In order to use TikTok, you must first launch the app. If you haven't already done so, sign in to your account.
Step 2: Navigate to the Discover section.
The discover button may be accessed at the bottom of the TikTok home screen. It will take you to TikTok's Explore page.
Step 3: Navigate to the Ad Banner Section.
You can find the advertising banners at the top of the screen by clicking the "Discover" tab.
Step 4: Slide till you locate the 'Year on TikTok' banner.
Next, scroll through the ads until you see the "Year on TikTok" banner.
Step 5: Press the Get Started button.
To begin the scan, click the "Get Started" button on the "Year on TikTok" banner.
When you're finished, TikTok will show the date you signed up. Once the scanning process has been completed, TikTok will show the date you joined the service. Discovering when you signed up for TikTok in this method is the quickest and most convenient option.
---
Method 2: Check your email for your welcome message.
After you sign up for TikTok, you'll get a confirmation e-mail at the address you provided. Eventually, you will forget about this message or remove it to make room.
This email may seem inconsequential, but it serves as a record of your official TikTok account creation date and should be kept for that reason. If you're interested in this and haven't already erased your first TikTok message, type "Welcome to TikTok" into your inbox search bar.
You may check the time and date of your account's activation as well as the time this email was received by clicking on the link provided. Using this approach to determine your account's creation date is useless if you have permanently deleted this email.
---
Method 3: Look through your liked videos.
Upon setting up your TikTok account, you may not have felt compelled to immediately start making videos, but you likely did not wait long before you began liking the videos of your friends and followers. Visit your profile page on the desktop version of TikTok and choose the heart symbol that appears over the right end of your timeline to show your support for a creator.
By doing so, you may see a complete list of the videos that have garnered your approval. To see when your TikTok account has been created, scroll down and access one of the first videos you liked. Even if you're really active on social media, it takes a lot longer to watch all the videos you liked than it did to make the ones you made.
Review your preferences under "History" to save time and space on your gadget. Likewise in the mobile edition, these records of your likes will be time-stamped.
You may see your browsing history by selecting "Settings" and then "History" from your profile's Settings & Privacy section. In this way, you may quickly browse through your TikTok comments and likes.
Alternatively, you may see your comment history by accessing the app's settings from the menu in the top left corner, then selecting "Comment History" from the drop-down menu.
---
Method 4: Get in Touch with TikTok
The date when your TikTok account was first established may be determined in a number of ways. However, it's possible that when you originally joined the platform, you didn't think you'd require this information. Requesting this information from TikTok's support staff is your best bet if you've misplaced your welcome email and/or can't log in to your account.
On your profile page in TikTok, choose "Settings & Privacy," and afterward "Support." Select "Report a Problem" from the drop-down menu, and then press the "notepad" symbol in the top right corner to start a one-on-one correspondence about the issue.
In any other case, you may send an email to [email protected] or [email protected] to get in touch with the service's support staff. If you are enquiring about the creation date of your account, the support staff may ask for more identification from you, but they'll never ask for your birth date.
---
FAQs
1. Does TikTok show when you visit a profile 2022?
If you want to keep track of which TikTok accounts have seen your profile, you may do so by activating the option that allows you to do so. Profile views from the previous 30 days are only shown if the user has enabled this setting and if the account has seen your profile during that time.
There are options in your privacy settings and on the Profile views page to enable or disable tracking of who has seen your profile. If you disable profile view history, neither you nor other users can see who has seen your profile.
---
Conclusion
The "Year on TikTok" tool is a handy way to look back on your time on the platform and reflect on how far you've come from the beginning. You may also track your start date by remembering when you received your welcome email and when you made your first post, liked, commented, video downloaded, or favorites.
Don't give up until you've tried contacting TikTok to either get a copy of your account's data or learn when the account was created. While it's not hard to track the exact time you signed up for TikTok, not having that information on.
---
Read more:
[Fix] TikTok Live Access Is Needed To Go Live As A Guest
Why Does My TikTok Keep Resetting
Why Won't TikTok Let Me Like Videos
Why Does TikTok Take Up So Much Storage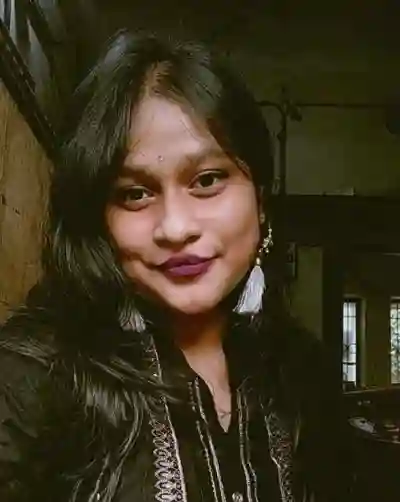 An anime aficionado who also maintains a keen interest in global developments in the fields of technology & gadgets. In her downtime, she can be found trying out all possible varieties of dumplings. A strong believer in animal rights, she can't help but pet every cat she sees.