If you want to find out whether you can play Spotify in the car without an aux, you've arrived at the perfect spot.
The day when you had to fill up a six-disc CD changer or make do with the sporadic reception of the radio in your car is long gone. On the go, gaining access to virtually all music that has ever been produced is now simpler than it has ever been thanks to technologies like Bluetooth and USB cables.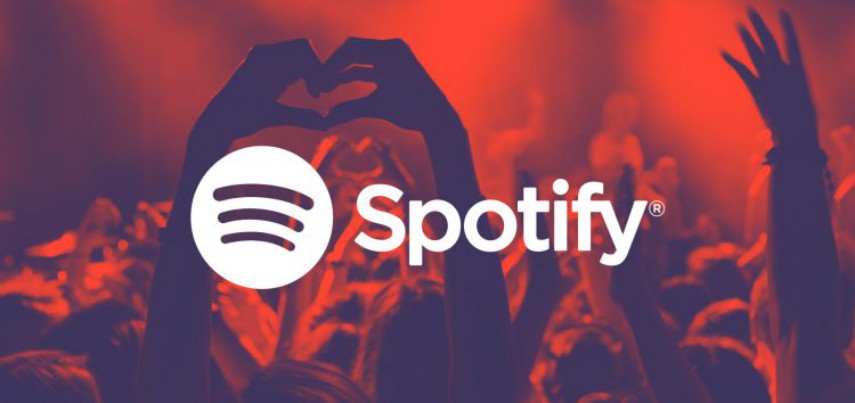 Some newer models of automobiles are sold with a Spotify app already pre-installed on their systems. Once you log in with your Spotify credentials, you may use the app in the same manner as you would at home or on your mobile device.
Streaming the audio from your phone using Bluetooth is another alternative, as is hooking in using a USB or auxiliary cable, as well as utilizing either Apple CarPlay or Android Auto.
These platforms make it possible for drivers to stream music directly from services such as Spotify. On the other hand, it's highly unlikely that vehicles of a certain age would have those advanced characteristics.
---
Can you use Spotify Car Thing without an Aux?
Short answer: Yes, you can use Spotify Car Thing without an Aux cable by using Bluetooth and a USB cable.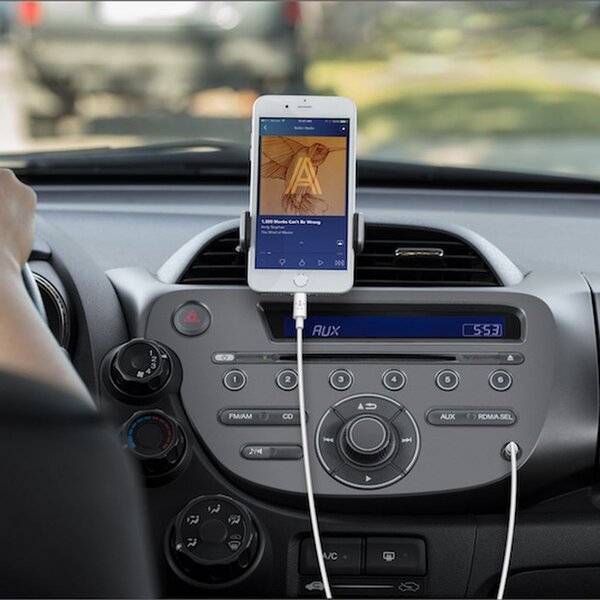 If you want to listen to some of your favorite songs on Spotify while you're driving, there are a few different ways you may do it. Although using an aux cord is one of them, there are various more methods that do not require you to bring a cord with you. These options are much more convenient.
The majority of brand-new cars on the market nowadays come equipped with Bluetooth connectivity and USB connections. You can connect your smartphone to the car via one of these two methods, and then the car's sound system will be able to play the phone's audio.
When you pair your phone with the vehicle or plug it in, the car will add it to the list of audio inputs it already has, which includes AM, FM, and DAB radio, as well as the CD player, if there is one. Simply select your phone from this selection of inputs, and the buttons on your car's controls will allow you to control the music playing on Spotify.
In this situation, some automobiles only provide you access to extremely basic controls for Spotify, such as the ability to play, pause, and skip tunes. Because of this, it could be difficult to switch the playlist or look for a specific artist or album.
---
How to play Spotify in the car without Aux
The entertainment systems included in modern cars are one of the most appealing aspects of these vehicles. These amenities have a way of elevating the level of luxury found in a motor vehicle.
Integration of mobile operating systems with automobiles, such as that offered by Apple CarPlay and Android Auto, is one of the ways that infotainment features contribute to the value of a vehicle. These technologies make it possible for motorists to stream music directly from services such as Spotify.
1. Bluetooth
Bluetooth is the most convenient alternative to using an auxiliary wire for streaming Spotify in a vehicle. Getting it working is easy. As long as your vehicle is equipped with Bluetooth technology, all you need to do to use Spotify while driving is pair your phone or tablet with the vehicle, and then use Spotify as you normally would on your device.
On the other hand, the quality of the music transmitted over a cable is almost always superior to that which is transmitted over a Bluetooth connection, and there is no risk of the signal becoming garbled. This method should also deplete the battery of your phone more than using the cord would.
2. USB port
The USB port offers an additional choice for drivers whose vehicles are just marginally up to date but are too old to have Apple CarPlay or Android Auto installed. There are in fact two different choices available here. The quickest and easiest solution is to use a USB cable to connect your smartphone or tablet to the vehicle's audio system.
This, like the aux cable, will link your device to the stereo in the car, and you should be able to use Spotify in a manner that is reasonably usual. You will, however, need to use your phone in order to switch songs on this playlist.
The alternative USB option is more difficult to use. You can play Spotify music in your car by downloading songs to a USB drive, then inserting the drive into your car's audio system.
This is an alternative to using a USB cord to connect your phone to your car. As a result of the fact that Spotify tracks are protected, this process is made more difficult by the fact that you will need to convert Spotify music before you can put them onto a USB.
---
How to connect Spotify to car Bluetooth android
This strategy works wonderfully with car stereos that have Bluetooth connectivity built right into them. To accomplish this, all that is required of you is to couple your mobile device, which must already have Spotify loaded on it, with the car stereo.
After then, the automobile view will come on by itself. Now, follow the instructions below to learn how to effortlessly connect devices that are compatible with Spotify to a car radio via Bluetooth.
A Guide to Using the Bluetooth Connection in Your Car to Play Spotify
Step 1– Locate the Bluetooth menu on your car audio or go to the 'Settings menu on your smartphone, then select the option to link your device.
Step 2– Get your smartphone and car stereo to work together by turning on the Bluetooth function on both devices.
Step 3– After choosing your vehicle, if prompted, input the pairing code, and then open Spotify and press the play button.
Step 4– On your smartphone, a larger icon that is favorable to drivers will display in the Now Playing section. Additionally, you will be able to rapidly change songs by tapping the Choose Music icon that is located at the bottom of the screen.
---
Final words
If you want to listen to Spotify while driving but don't know how this article will show you the most common ways to get it up and running quickly.
---
Further Reading:
Play Spotify Automatically In Car Instead Of Apple Music (3 Ways)
How To Get Spotify To Automatically Play In Ca
Why Won't Spotify Play Through My Car USB [Solved]
How To Stop Spotify From Playing Automatically In Car
Technical writer and avid fan of cutting-edge gadgetry, Abhishek has authored works on the subject of Android & iOS. He's a talented writer who can make almost any topic interesting while helping his viewers with tech-related guides is his passion. In his spare time, he goes camping and hiking adventures.
---
Stay connected with us for the latest updates! Follow us on Telegram and Twitter to join our vibrant community and never miss out on any exciting content."