Music streaming services like Spotify are great for listening to music at home, on the subway, or at the gym, but what about when you're behind the wheel, whether you're just driving about town or crossing state lines? Frustrated with Apple Music's constant playback in your car?
Have Spotify in mind as an alternative to Apple Music for your next road trip? If you want to get Spotify to automatically play in car instead of Apple Music, you've landed at the proper place.
If you want Spotify, you can obtain it without any trouble. Every major platform, including Windows, Android, macOS, and iOS, is supported through the service's app library. The Spotify app is available for download through the company's website or from the relevant app store for your device.
---
How to get Spotify to automatically play in car instead of Apple Music
1. Remove Apple Music from your iPhone.
Apple Music cannot be removed from an iOS 8.4-updated iPod touch, iPhone, or iPad, however, the monthly membership charge may be avoided by following these steps:
Step 1: Launch the Music App on your iOS Device.
Step 2: In the top left corner, click on the Profile symbol.
Step 3: Select View Apple ID.
Step 4: Log in using your Apple ID and password.
Step 5: Go to "Subscriptions" and then hit Manage.
Step 6: Toggle the Automatic Renewal slider to the OFF position.
Even when you turn off the provision to automatically renew your subscription to Apple Music, you will still be able to use the free version of the service so long as your version of iOS is 8.4 or later.
When you sign up for Apple Music, it won't overwrite the music you already have on your device. Using the My Music tab in the Music app, you may still access the albums and tracks you've bought from iTunes or transferred to your device.
---
2. Activate Spotify's autoplay feature.
Start by launching the Spotify app on your iOS device of choice and then following these instructions to activate Autoplay.
Step 1: Navigate to the Home tab, followed by Settings (gear icon).
Step 2: From the Settings screen, choose Playback.
Step 3: Enable Autoplay by toggling it on (gray to green).
---
3. Listen to Spotify while behind the wheel.
Your iPhone can communicate with your automobile over Bluetooth if your vehicle supports it. In general, Spotify has excellent compatibility with Bluetooth vehicle stereos.
It would be the same process as connecting any other Bluetooth device with the vehicle audio, so all you have to do to enjoy Spotify while driving is link your smartphone, tablet, or computer with Spotify on it.
Connecting your iPhone to your car is possible with the help of a Lightning cable if your automobile is equipped with a USB connection. If your vehicle audio supports USB connections, you may be able to use your phone or another device to change songs while driving.
Apple CarPlay was developed so that your iPhone may be used while you are driving. In other words, if you own an iPhone 5 or later running iOS 7.1 or later, you may take use of it. Through the use of Apple's CarPlay technology, a vehicle radio or head unit may serve not only as a display but also as a control hub for an iPhone.
It transfers the functions of your iPhone that you need to use while driving to the car's screen. So many things may be done without taking your eyes off the road, such as getting directions, talking on the phone, reading and responding to text messages, and listening to music.
What you need to do to listen to Spotify via Apple CarPlay while driving:
Step 1: Open the Spotify app on your iPhone.
Step 2: Plug your iPhone into a CarPlay-compatible radio via USB.
Step 3: Start listening to Spotify music.
Siri voice commands may be used to stream Spotify music on a stereo display.
It's important to note that Spotify on CarPlay is only compatible with certain newer automobiles and aftermarket car stereos released in 2014 or later.
---
FAQs
Q1. How do I stop Apple Music from automatically playing in CarPlay?
Although there is no official method to prevent Apple Music from running once it is linked to CarPlay, you may use the following workarounds. You may uninstall the Apple Music app and all of its associated data from your iPhone if you don't plan on using Apple Music. The music on Apple Music will no longer play automatically.
Q2. How do I change my default music app with Apple CarPlay?
To configure CarPlay on your iPhone, navigate to General, then CarPlay, choose your car, and then choose Customize. A plus symbol (+) will appear underneath More apps; click it.
---
Read more:
How To Add YouTube Songs To Spotify Mobile [2 Methods]
How To Get Spotify To Automatically Play In Car
Why Won't Spotify Play Through My Car USB [Solved]
---
Final Words
We've finally come to the end of the article on how to get Spotify to automatically play in the car instead of Apple Music, and we hope that you were able to do the same thing with the aid of this article.
If you'd want to switch from Apple Music to Spotify as your car's default music service, you need to do the measures outlined above.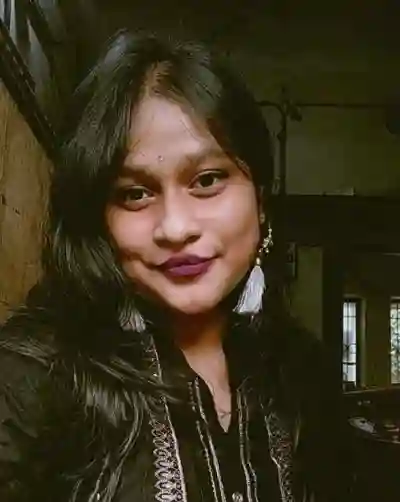 An anime aficionado who also maintains a keen interest in global developments in the fields of technology & gadgets. In her downtime, she can be found trying out all possible varieties of dumplings. A strong believer in animal rights, she can't help but pet every cat she sees.
---
Stay connected with us for the latest updates! Follow us on Telegram and Twitter to join our vibrant community and never miss out on any exciting content."