Instagram is a wonderful medium for sharing your visual talent with the world and making global connections. Its first priority is making sure its users are protected from malicious bots and hackers.
A lot of Instagram users are experiencing difficulties, which is terrible given that the app is designed to protect them from actual threats. Many user reports discuss issues with the "Help us confirm you own this account" prompt. You don't need to search any further if you are also dealing with this problem.
This article will take you by the hand and show you exactly what to do at each stage of the repair process. Apart from that, we'll talk about what went wrong.
So, without further ado, let's get started!
---
Why is Instagram stuck on "Help us confirm you own this account"?
Short Answer: Instagram is stuck on "Help us confirm you own this account" because you have tried to log in to the account from a different device, you have logged in to the same account on different devices, or you have tried to log in to your Instagram utilizing a VPN or Proxy.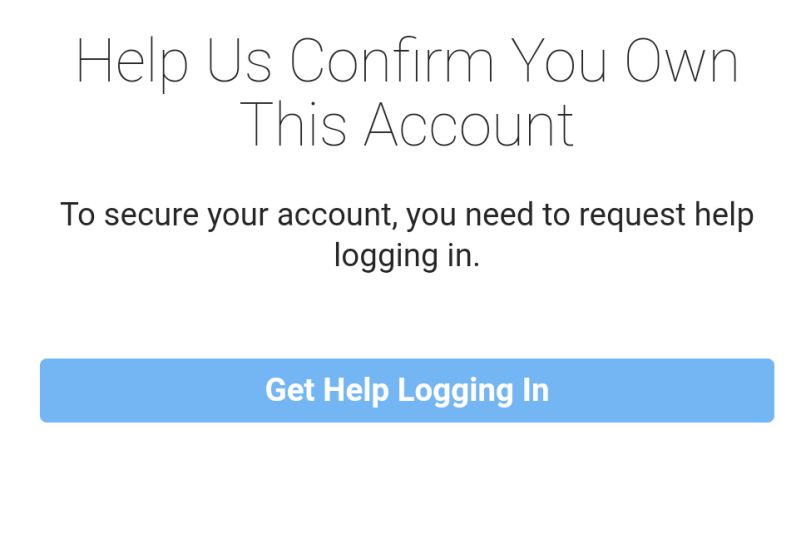 Users who access Instagram using a virtual private network (VPN) or a proxy server are more likely to encounter this issue. You increase the likelihood of having to verify your identity if you try to access the same account from many devices.
But if you haven't logged into Instagram for a while, you may also be required to verify your identity to the service. To ensure that they are real individuals and not bots, Instagram users must first connect their accounts to their actual email and phone number.
This is why the firm will give you a code to the same phone whenever you need to verify that it is really you attempting to access your account. To access your account, just enter the code you were given into the appropriate field and hit "Enter."
Unfortunately, here is where a lot of people get into trouble. The error message may not have reached them owing to a technical issue, or they may no longer have access to the registered phone number. So let us step in here. So long as you stick around, we'll be laying out a number of solutions to the issue in the next section.
---
Fix: Instagram stuck on "Help us confirm you own this account"
If you see the "Help us confirm you own this Instagram account" prompt, hit the "Get Help Logging In" button.
Clicking this will lead you to a new page where you may get answers to often-asked concerns about this issue. Unfortunately, it seems that none of them will be able to fix the problem. You must be considering your next steps. You can get back into your account using one of the various ways listed below, thankfully.
Method 1: Change the Password Via Email.
This is what you can do if you're having trouble logging in, given that the Get Help Logging In button isn't really useful.
Step 1: Open the Instagram app on your device.
Step 2: Select the Forgot password option.
When prompted for a username and password, use the "Forgot password" link instead.
Step 3: Fill out the required fields and click Send Login Link.
Simply input your login information (username, email address, or phone number) and click the Send Login Link button.
Step 4: Go to your mailbox and choose Reset Password.
Step 5: Type in your new password two times.
Step 6: In the following email, click on secure your account here.
Step 7: Click the Yes, It's correct button to verify your info.
---
Method 2: Use the My Account Was Hacked Form to notify Instagram.
In extreme circumstances, the Instagram staff will utilize the My Account Was Hack form to investigate what happened. If the aforementioned techniques failed to provide any results, please utilize this form to contact Instagram.
The Instagram staff answers this form swiftly, which is a major plus. You may access the My Account Was Hacked Form by clicking here. A number of questions pertaining to your action will be included in the form.
Following this, an email will be sent to you with a URL to use in order to reclaim your account. What you need to do is stick to what's said in the email.
---
Method 3: Fill out Instagram forms manually to reclaim your account.
If you have tried everything and still can't access your Instagram account, please fill out and submit one of the following forms to get in touch with Instagram's customer service team.
You should complete and upload these forms as many times as possible, and if you're lucky, someone from the Instagram team will get in touch with you. After that, you'll be able to access your account and get everything back up and running.
Link for General Appeal:
https://help.instagram.com/contact/1652567838289083;
 https://help.instagram.com/contact/396169787183059
Link to report hacked account:
https://help.instagram.com/contact/740949042640030
Link to report a problem to Instagram:
https://help.instagram.com/contact/364531043625021
---
Method 4: Consider logging in using your Facebook account.
You probably already know that Instagram is a Facebook- or meta-owned service. If you have your Instagram and Facebook accounts connected, you may access your Instagram profile by logging in using your Facebook credentials.
Here are the steps you need to do in order to access Instagram from your Facebook account:
Step 1: Launch the Instagram app.
Step 2: Click "Log In With Facebook."
You may skip the sign-up process for Instagram and go straight to using the Facebook login instead. If you are not already logged into the Facebook account, you will be prompted to do so.
---
Final Words
For Instagram users, the "Help us confirm you own this account" notice may be quite annoying, particularly if it appears regularly. Fortunately, we've come up with a set of recommendations on how to both avoid and efficiently address this problem.
---
Further Reading:
Fix: Instagram Video Selfie Verification Not Working (5 Ways)
Fix: Confirm Your Info On The App Instagram Black Screen
10 Fixes : 'Sorry There Was A Problem With Your Request' Instagram iPhone
Fix: There Was A Problem Saving Your Profile On Instagram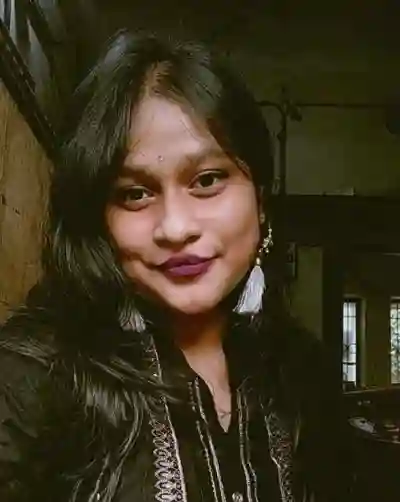 An anime aficionado who also maintains a keen interest in global developments in the fields of technology & gadgets. In her downtime, she can be found trying out all possible varieties of dumplings. A strong believer in animal rights, she can't help but pet every cat she sees.
---
Stay connected with us for the latest updates! Follow us on Telegram and Twitter to join our vibrant community and never miss out on any exciting content."