Now TV has certainly got it's own group of following. This is because of it's large variety of services for such a cheap price. The services are not just diverse, providing a plethora of channels on multiple devices. They are also very quick and easy to use.
With all this, Now TV certainly has it going for itself. However, being a digital service, it still runs into problems that we have to fix at times. Today, we are going to learn how to fix Now TV keeps buffering and what causes it.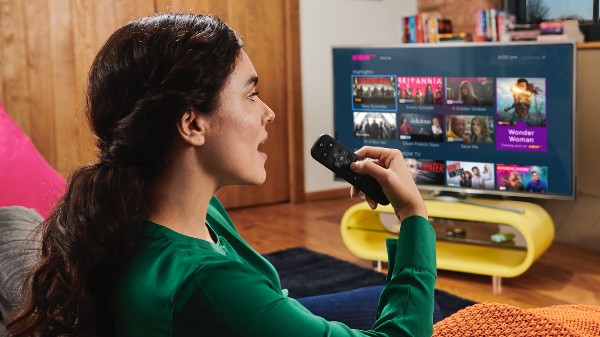 We will also discuss other things while we're at it. You can check out other how to guides on Now TV, such as (4 Ways) Fix : Now TV Broadband Not Working (2022) by clicking here.
---
 

Why is Now TV keeps buffering on smart TV, Firestick, laptop

Short answer: Now TV keeps buffering because of various issues like slow internet, a glitch in the servers, or some hardware issue which renders the chipset incapable of providing optimum streaming speeds or data.

Now that we have discussed the pricings of Now TV subscriptions, let us focus on what factors make it buffer continuously.
Reason 1- Now TV is facing slow internet connection
This is one of the prominent and the possible reasons for why Now TV keeps buffering continuously. If your internet speeds are not on par with the streaming quality Now TV is providing you with at the moment, it would lead to a lot of buffering in some cases.
Another reason might be that your WiFi network provider is undergoing maintenance or facing some issues with internet connection delivery. This could lead to very slow speeds that would make Now TV buffer continuously.
---
Reason 2- Now TV servers undergoing maintenance
Now TV might be undergoing maintenance. Due to this reason you might be facing severe buffering issues as the work might be going on to fix it.
Maintanence does take time but is required for proper functioning of the devices and services, making it an enjoyable experience for both the user and issue free for the company. It also makes transactions and such processes more secure if possible with the latest encryption.
---
Reason 3- outdated device model
Sometimes device models become quite old of are using a really old software version that has not been updated in a while. This results in bad synchronisation of the device with the servers, leading to buffering and sometimes even complete failure of the streaming services.
Depending on how the servers are configured, they might let you know the issue or they might simply keep buffering until you figure it out yourself.
---
Fix Now TV keeps buffering
Let us now focus on how to fix Now TV keeps buffering issue, now that we have understood the basic causes for it.
Method 1- Rebooting the WiFi or changing the stream quality of the media
You can either change the stream quality of the media to a more suitable one, like Changing to 720p from 1080p should usually do the job. You can always heat and try and check which ones work properly with your WiFi network.
Alternatively, if the internet speed is too bad, try Rebooting your WiFi router by turning it off for a few minutes and turning it back on again. This could help remove most of the glitches or issues with speed.
---
Method 2- Updating Now TV
Updating your device is the best way to ensure that the device is up to date with latest patches and bug fixes. This could avert the Now TV keeps buffering issue easily. A simple reboot after the software update might also be required to make it take effect.
---
Method 3- Check if the Now TV servers are down
If the servers are down or under maintenance you might be getting super slow loading times and buffering for each media or channel that you play on your Now TV. You can find out whether or not this is the issue by going to downdetector.com and finding how the servers of Now TV are doing.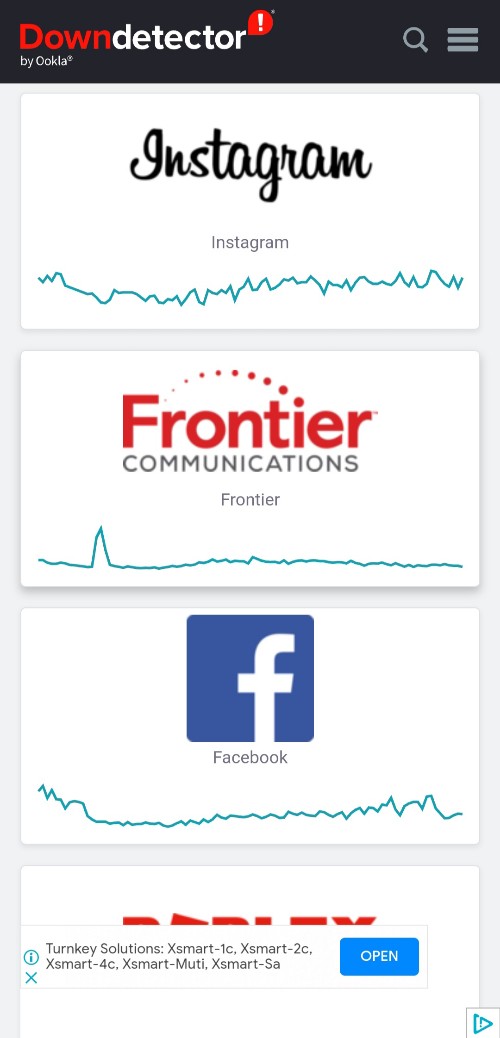 Downdetector is based on public feedback so if local residents in your area are facing the same issue you would be able to find it out easily. If you find the servers down, you can also raise the issue and help others find out about it using this website.
---
Alternatives to Now TV:
There are several alternatives to Now TV that can be named here. Some of these are free, while a little twisted to use. Others are premium but are quite great with their UI and so on.
We would not be including services like Netflix as they are clearly known about and not used as an alternative by the users much. Make sure to check the names in the list out!
Roku
Plex TV
Peacock TV
Kodi
PikachuTV
ThopTV
HBO Max
Voot
Hulu
There are multiple other streaming services you can go for, specially services which have trial periods and all time cancellation enabled. Sky Prime, Amazon prime and other streaming services are just as great, and offer a lot more due to their great deals with other companies.
---
 SEE ALSO:
Why is Now TV remote not working after changing the battery (Fixed)
How to get Now TV on Sky (2022)
Fix Now TV keeps losing internet connection
(4 Ways) Fix : Now TV Broadband Not Working (2022)
---
FAQs:
Q1- How do I contact Now TV for help?
You can contact Now TV by going to https://help.nowtv.com/article/how-to-contact-now for help by going to and using the forums for your issues first. If it does not works out, you can try the contact now button and fill out the small issue query form that would forwarded to the company.
This way they will reach back to you, through your email with a solution.
---
Final words:
So in this article we looked at why Now TV keeps buffering continuously and how to fix it, along with several other useful information such as pricings and other recommendations in case Now TV is not really working out for you. We hope you enjoyed the article!
---
Further Reading: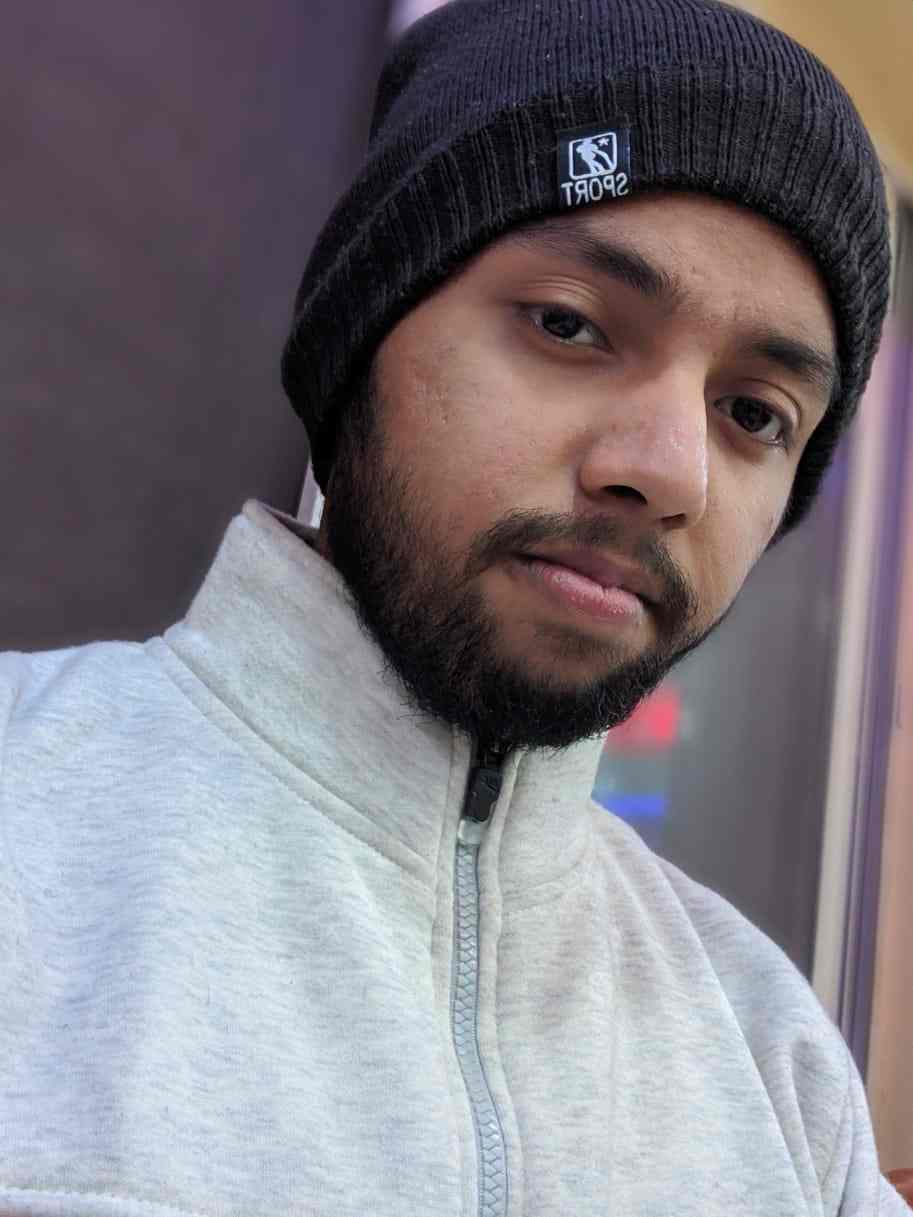 For someone who is a Medical School student, you certainly did not expect me to be here. But here I am, due to my fondness for technology, games and science. There is just something really sweet about technology that has helped in binding us together, so it is not surprising that I love to talk about it. And with the same technology, you could connect with me easily, so feel free to!