Is your Samsung Smart view not connecting to the TV?
If your Samsung Smart view not connecting to the TV you have landed on the right page. Here, we have provided the reasons why it may happen and how to fix it.
The Smart View function that comes included on the Samsung smart TV is an innovative and exclusive addition to the product. Through the use of Samsung Smart View, you are able to mirror information from your mobile device or laptop directly onto your television in real-time.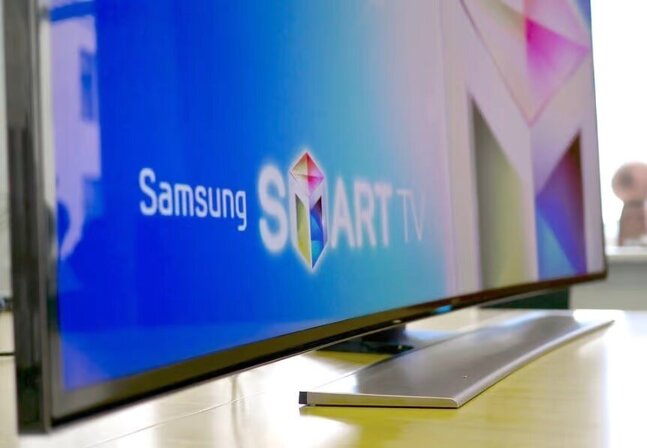 You'll have the ability to view images, listen to music, and watch movies on your Samsung smart TV if you have a compatible smartphone. Through the use of the Smart View app on your smartphone, you can also use your smartphone as a remote control for your Samsung TV.
The application can be obtained from the Play Store and when it has been downloaded and installed on your device, you can link it up to your television.
On the other hand, there may be occasions when your Smart View is unable to connect to your television or mirror the content of your smartphone due to technical difficulties.
---
Why is Smart view not connecting to my Samsung TV?
Short answer: Smart View won't connect to your Samsung TV because both devices are on different wifi networks, you're using a VPN, or your app is out of date.
The Smart View feature is a handy function that allows you to mirror the display of your mobile device onto a Smart TV.
On a display that is far larger than normal, it makes it possible for you to both operate and enjoy a wide variety of multimedia material, such as pictures, films, and games, among other things.
There is a possibility that there will be issues with the connection between your Smart View and your television at some point.
This problem occurs on your devices most frequently when they are linked to several Wi-Fi networks, have an operating system that is too old, use VPN services, or anything similar.
The good news is that the solutions to this problem aren't very complicated and shouldn't consume more than a few precious minutes of your time.
The following are a few of the reasons why this occurs:
Reason 1 – Both devices are connected to different Wi-Fi
Therefore, in order for the Samsung Smart View feature to function properly on your television, you will need to ensure that your television has a connection to the internet that is both reliable and strong. Check to see if both the TV and the phone are linked to the same Wi-Fi network in order to troubleshoot any issues you may be having with Smart View.
---
Reason 2 – You are using VPN
One further item to be wary about is the virtual private network (VPN). If you use a virtual private network (VPN) on one of the devices that are connected together, the network won't be able to recognize the device even if it is connected to the same Wi-Fi network.
---
Reason 3 – Outdated app
People have a tendency to ignore another factor that may be contributing to these issues, and that is an out-of-date version of the software. Although having the most recent version of the program is not strictly required for it to function, it is highly advised that you update it on a regular basis.
---
How to Fix Samsung Smart view not connecting to TV
As was just discussed, the solutions to the problem of a malfunctioning smart view are not particularly difficult to implement. This all-encompassing book features a rundown of troubleshooting techniques that are uncomplicated but efficient.
Rebooting your devices, enabling Smart TV access, upgrading the system software, verifying your Wi-Fi connection, and other steps may be necessary to repair the issue.
Now, let's take a closer look at each of these approaches and understand their specifics.
Method 1 – Allow permission on TV
There is a possibility that your Smart TV has become disconnected in certain circumstances. As a consequence of this, the mirroring process on your device may be terminated as a result. For this reason, in this scenario, you might be required to re-allow the permission through the Quick panel on your phone in order to use mirroring once again.
The following is a list of steps that you can follow.
Step 1– Swiping down from the top of the screen will bring up the Quick panel.
Step 2– Find the option labeled "Smart View," then press on it.
Step 3– Then, navigate the menu of your smart TV.
Step 4– Now, proceed by following the steps that appear on the screen to allow permission for your Smart TV to view the contents of your phone.
Step 5– You also have the option of opening the Smart View app on your device and configuring the Permission setting from there.
---
Method 2 – Check aspect ratio setting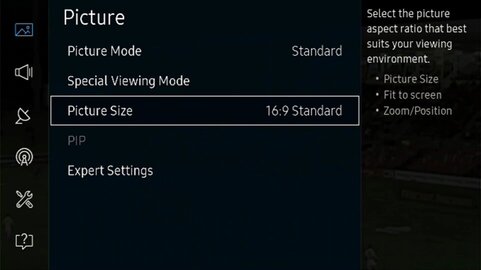 Because of the different dimensions of a phone and a TV screen, the aspect ratio used by each is unique.
Because the majority of smartphones are taller in comparison to how broad they are, the aspect ratio that they utilize is one that is less typical.
Screens on TVs use an aspect ratio of 16:9, whereas phones often employ an aspect ratio of 18 to 19:9.
It's possible that Smart View won't operate if the aspect ratios are proportioned appropriately, which can make the display seem messed up and may even prevent it from functioning altogether.
To change the aspect ratio on your device,
Step 1– Swipe down from the top to bring down the notification bar.
Step 2– Press the Smart View icon.
Step 3– Tap the three dots that are located in the upper right corner of the screen while you are on the Smart View screen.
Step 4– Go to the Settings menu. Select Aspect Ratio from the Phone menu.
Step 5– This is where you should adjust the aspect ratio of your TV. The standard aspect ratio is 16:9.
Step 6– Make sure you save the changes.
---
Method 3 – Update software to the newest version
Continuously updated versions of the software running on your devices bring with them a plethora of enhancements and problem fixes. There is a flaw in the software running on either your TV or your phone, and this is the cause of Smart View not functioning properly for you.
The best course of action in this scenario is to bring the software on both of these devices up to date.
To update your phone:
Step 1- Launch the Settings app.
Step 2– Scroll all the way down until you locate Software Update, then click on it.
Step 3- Select Download and Install from the menu.
Step 4- Your phone will now begin searching for software updates and will download them automatically if it discovers any.
To update your Samsung TV:
Step 1- Launch the TV's settings.
Step 2– Proceed to the Software Update section.
Step 3– Choose it, and then begin looking for available updates.
Step 4– Any software updates that the TV discovers should be installed automatically.
Step 5- Restart the TV after the software update has been completed.
Now give Smart View another shot to check whether it still functions properly.
---
Method 4 – Restart your devices
Restarting your devices is typically all that is required to rectify any momentary faults that may have prevented Smart View from operating as intended, and it is something that Samsung advises you to do in the event that you experience any problems.
To restart your phone:
Step 1- Keep pressing and holding the Power button that's located on the side of your phone.
Step 2– Tap the Restart option that appears in the Power menu that comes up.
Step 3– Wait for the phone to entirely switch on when it has finished restarting.
To restart your Samsung TV:
Step 1– Hold down the button labeled "Power" on the remote control.
Step 2– The TV would power off and then power back on again.
Step 3- You can also disconnect the TV from the wall and then reconnect it later on if you want to
---
Method 5 – Reset Your Phone
If none of the other troubleshooting steps work, you might have to do a factory reset on your phone in order to solve Smart View.
Keep in mind that doing a factory reset on your phone will erase all of the data stored on it and return all of the settings to their original factory defaults.
To reset your phone:
Step 1- Launch the app, Settings.
Step 2- Move down until you reach General management, then click on that.
Step 3– You will find a Reset button, which is a blue button, towards the bottom of the list that displays.
Step 4– The factory reset should begin automatically, at which point you may re-enter your credentials and access your accounts.
Step 5- Turning on Smart View will allow you to test whether or not the function is compatible with your TV.
---
SEE ALSO:
[8 Fixes] : Samsung Smart View Keeps Disconnecting
Fixed: Samsung TV black screen red light flashing
Fix Samsung TV not recognizing Amazon FireStick
Fix Samsung TV black screen of death no menu
---
FAQs
Q1- Why won't my Samsung mirror my TV?
Try connecting again after restarting both your device and your television. When it prompts you to do so on the TV, make sure to choose the Allow option.
You should also check to see if there are any new software updates available for your devices. If the issue continues to occur, you should do a factory data reset on a mobile device, such as a phone or tablet.
---
Q2- How do I fix Smart View Connection?
You should either execute a full restart or a short restart of your internet router. Make the switch to a connection that is not unstable via Wi-Fi.
Bring your computers and other gadgets into closer proximity to the internet router. Disable VPN on your device.
---
Final Words
We really hope that one of these solutions helped you fix the problem with your Samsung smart view not connecting to the TV. If this is not the case, we recommend that you get in touch with Samsung's customer service and ask for their assistance.
Technical writer and avid fan of cutting-edge gadgetry, Abhishek has authored works on the subject of Android & iOS. He's a talented writer who can make almost any topic interesting while helping his viewers with tech-related guides is his passion. In his spare time, he goes camping and hiking adventures.
---
Stay connected with us for the latest updates! Follow us on Telegram and Twitter to join our vibrant community and never miss out on any exciting content."