The TeaTV app is widely used to watch TV episodes and movies on mobile devices and PCs. In the past, we would watch and appreciate content that was provided by satellite TV. After that, streaming services became an increasingly popular trend.
The proliferation of high-speed internet access around the world has only served to boost the demand for and practicality of these services.
As a result of this, individuals today prefer to watch movies and television shows only on these various streaming services.
TeaTV provides access to a vast variety of content, all of which may be downloaded and saved for viewing at a later time.
Despite this, some TeaTV users have reported having trouble downloading movies from the service. In this piece, we will investigate why TeaTV is unable to download movies and suggest potential remedies for resolving the issue.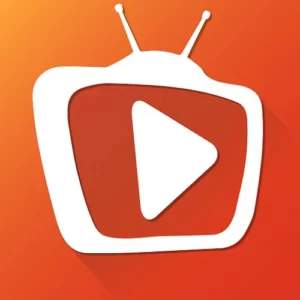 ---
How to Download Movies in TeaTV
Before installing anything on your Android smartphone, there are a few things you should think about first. Always check the available space on your device's storage before beginning a download to ensure that there will be no problems.
Think about purchasing a robust internet service so that you may swiftly view and download information without incurring additional costs.
As a final precaution, whenever you stream or download something unlawful from the internet, you should always utilize a virtual private network, sometimes known as a VPN, to secure your data and your identity.
There's a built-in function in TeaTV that lets you download shows and movies directly to your device.
The following is a rundown of the steps required to download a movie from TeaTV:
Step 1- Launch TeaTV on the device you're using.
Step 2– You can pick the movie you want to watch and then choose a download location.
Step 3- Select Download from the menu that appears in the following window.
Step 4- Please be patient while the download is completed. Depending on how fast your internet connection is, this could take some time.
Step 5- When the download is finished, you may open it by clicking on it and selecting MX Player from the menu that appears.
---
Fix: TeaTV won't Download movies
TeaTV is currently one of the most popular programs for streaming movies that users can download. Yet, the vast majority of the time, we have heard complaints from our audience members regarding TeaTV not being able to download movies and other problems associated with TeaTV.
Method 1 – Update The app
First, make sure you're running the most recent version of TeaTV. It is crucial to maintain the app up-to-date, as developers frequently provide updates to address bugs and enhance the app's functionality. There could be compatibility difficulties between your device and an older version of TeaTV, preventing you from downloading movies.
If you're using an old version of TeaTV, you can run into issues when trying to download movies. Make sure that the most recent version of TeaTV is installed on the device that you're using.
---
Method 2 – Clear cache
The problem that TeaTV won't download movies can sometimes be fixed by clearing TeaTV's cache. To clear the cache on TeaTV, please follow these steps:
Step 1– Launch the app labeled "Settings" on your device.
Step 2– Choose it from the list under Settings > Choose the "Apps" menu option, then look for the TeaTV application.
Step 3- Tap "Storage" after tapping "TeaTV" to access your media library.
Step 4– Tap Clear Cache 
Once you have finished with it, reboot your device. Launch TeaTV from the application drawer and check to see if the issue still exists.
---
Method 3 – Update the device.
Updating to the most recent version of your device's operating system will ensure optimal performance and prevent incompatibilities with third-party software like TeaTV.
The following is a quick reference for updating several of today's most common electronic gadgets:
Android:
Step 1- Launch the device's "Settings" application.
Step 2- Click the "System" option down there.
Step 3- Find and click "Updates" or "Software Update"
Step 4- Click "Download and Install" if an update is available.
Step 5- To finish the upgrade, just follow the on-screen prompts.
Apple:
Step 1- Launch the device's "Settings" application.
Step 2- Click "General."
Step 3- Go to the menu and pick "Update Software."
Step 4- Click "Download and Install" if an update is available.
Step 5- Just finish the update by following the on-screen prompts.
---
Method 4 – Use a VPN
There is a possibility that TeaTV is not offered in all areas or countries. By utilizing a Virtual Private Network (VPN), users are able to get around TeaTV's geographical restrictions and download movies. There is a wide selection of VPNs accessible; however, it is critical to select one that is dependable and trustworthy.
---
Method 5 – Check your device storage
If TeaTV is unable to download movies to your device, a lack of storage space may be the blame. If you try to download a movie from TeaTV, the movie file will be stored on your device. TeaTV may fail to download the film if insufficient space is available on your device.
Try downloading a film in TeaTV once more once you've made room on your device.
---
Method 6 – Check the Internet connection
Be sure your Wi-Fi or cellular data connection is strong and steady. Download speeds and interruptions are both negatively impacted by weak signals.
If your wireless connection seems sluggish, you might try restarting your modem or router.
---
Method 7 – Download ADM

The Advanced Download Manager app, also known simply as ADM, is a well-known download manager for mobile devices. It is famous for its quick and dependable download speeds, as well as its ability to download several files at the same time.
It is recommended that you utilize ADM as your download manager if you are having problems downloading movies from TeaTV. This is one of the possible solutions to the problem. These are the procedures that need to be taken in order to get ADM and utilize it with TeaTV:
Step 1- Launch either the Google Play Store or the App store on the device you're using.
Step 2- In the search box that is located at the very top of the screen, look for "Advanced Download Manager."
Step 3– From the search results, select the ADM app, and then from the menu that appears, select the "Install" button to begin downloading and installing the app on your device.
Step 4- Open the TeaTV app and look for the movie you wish to download there.
Step 5– Choose the episode or the movie, and then click on it. You will locate a large number of source links in this location; choose any source, and look for the option to "Download with ADM."
When the download is finished, you will find the movie in a folder on your device called "Downloads." From there, you can watch the movie.
---
SEE ALSO:
How To Fix TeaTV 'Unzip Sub' Error
How To Watch Tea TV On Android TV 
---
Final Words
You will be able to fix the problem and resume downloading movies from TeaTV without experiencing any further complications if you follow the methods that are outlined in this article and put them into action.
Technical writer and avid fan of cutting-edge gadgetry, Abhishek has authored works on the subject of Android & iOS. He's a talented writer who can make almost any topic interesting while helping his viewers with tech-related guides is his passion. In his spare time, he goes camping and hiking adventures.
---
Stay connected with us for the latest updates! Follow us on Telegram and Twitter to join our vibrant community and never miss out on any exciting content."