Tachiyomi is one of those few apps in which you can read the manga. In case you do not know, the manga is called the collection of Japanese anime content. Earlier, this manga referred only to comics, magazines, etc. But as per the modern standards, the same refers to animation, movies, cartoons, and more. Now, Tachiyomi offers you with an ad-free and huge library of such manga. Also, it is rare to find such an amazing app with regional or specific focused content.
Now, Tachiyomi also comes with some set of features which definitely make it stand out. Some of them include extensions, labels, categories, downloads, tracking, and more. Also, you can download Tachiyomi on both Google Play Store and APKs for free. In case you want to get it on Windows or Mac, then check this out.
All in all, Tachiyomi is a good and well-rounded app for manga readers. But as with every other app or service, it comes with a set of errors at times. So, here are a few such common errors along with the method to fix them out. With that out of the way, let's begin.
---
Tachiyomi errors download, 5oo, 403, 404, etc.
Downloading error: 
First of all, let us address the errors that you see whil downloading any manga. Also, it is mostly common and thus are the methods to fix it. All you need to do is restart the application and check for the network connectivity. Also, you can try to clear the cache of the app, force stop it and even reinstall the app altogether. If that does not work, then you can try to download another manga as well.
Error 500: 
In many cases, the problem does not persist on the user side. It is highly likely that the server itself is down. In this scenario, no matter whatever you try to do and figure out, the error stays in. So, the best possible solution for this error is to source in Webview. To do this, first select the manga or comic you want to read. In this section, click on the three dots menu on top right corner and select Open in WebView. Lastly, verify the captcha and see if that resolves the error.
Error 403: 
Just like the above one, error 403 also carries a similar approach. Indeed, one of the methods to fix this error is to follow the above steps as mentioned. In many cases, it should work fine. But if the problem lies in WebView, then you need to install or update Android System WebView. This can be done in the Google Play Store.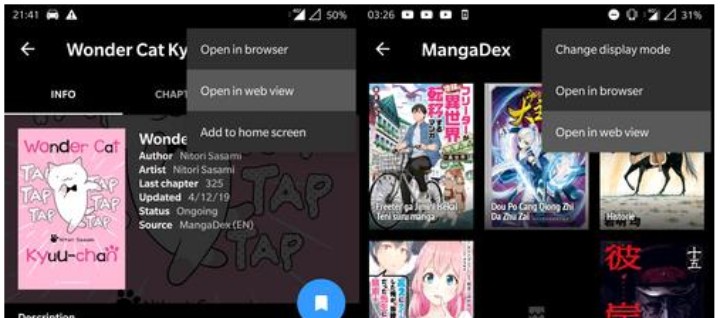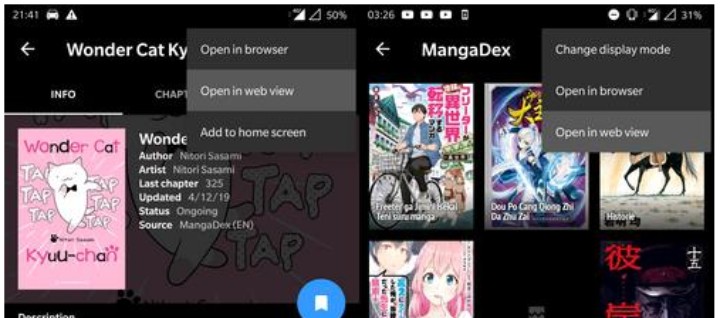 Error 404: 
Tachiyomi aside, error 404 is infamous for the message Server not found. So, the same is the case with Tachiyomi here. Now, whenever Tachiyomi throws error 404 then it is sure that the content you want to access is not available. So, the best way to deal with this error is to cross check the availability.
---
Conclusion: 
In short, these methods should work in most of the cases. So, make sure to follow these steps and fix those annoying errors. On a side note, you can also check the official community and get more solutions here. Lastly, share this with your friends and others who also use Tachiyomi and may face the similar sort of errors.
---
Stay connected with us for the latest updates! Follow us on Telegram and Twitter to join our vibrant community and never miss out on any exciting content."