IPTV, or Internet Protocol Television, is a gateway through which you can watch television content on your TV with the internet. Also, IPTV uses a closed network connection on your home. At the heart of IPTV comes in some great services which provide IPTV. Now, the best part of these IPTV services is that most of them are cross-platform. This implies that they are available on various platforms such as Fire Stick, Android TV boxes, iOS, Android, Windows and Mac.
There are some couple of other things which are common among these IPTV services. These include screencast, the huge library of TV channels and shows, multi-screen ability, and more. Also, you can use any of the VPNs along with these IPTV services. On that note, here is the list of top 10 IPTV subscription services to look out for. So, let's get started.
---
Top 10 IPTV Subscription Services 2021: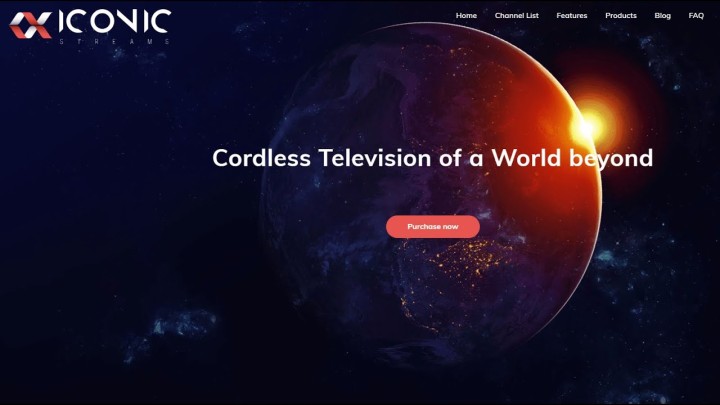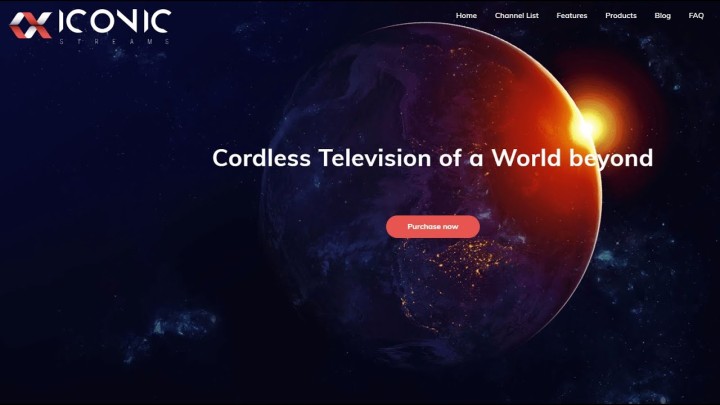 True to its name, Iconic Streams is the iconic options to choose from the IPTV subscription services out there. First, Iconic Streams has more than 5000 channels with tons of movies, TV shows, programs, etc. Also, it has around 150 adult content providers. If you are into that, then it has that covered. Now, these 5000 channels mostly focus on English content along with Sports. The subscription starts from $12.5 to $75, ranging from monthly to annually plan.
The good part is it has support to multiple devices at the same time. This means you can watch any Sports live on your phone while the TV plays any popular movie. All in all, it is filled with such features and this makes it one of the reliable options. The only caveat is that the arrangement and classification of this library could have been improved.
---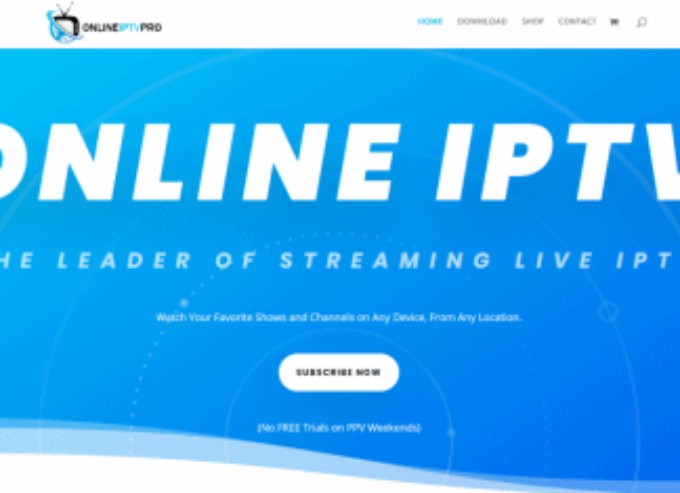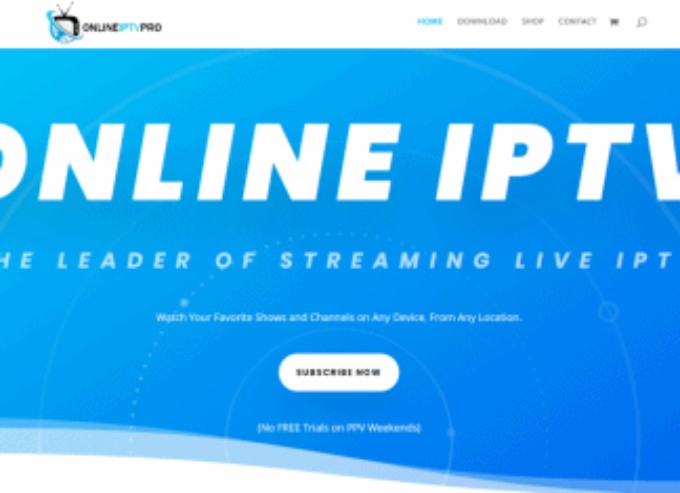 On the note of sports, here is the next option which excels in that category of content. Online IPTV is well known for the sports channels, but alongside, it has even more of them. Some of them include Entertainment, Music, Kids, Movies, etc. Next up, the subscription plans are rather simple. Just a single plan which costs $25 for a month. Not to mention, you also get a three days free trial option to check before opting for the subscription.
---
Another IPTV service which focuses on the sports category. Also, SportsTV has a different approach to its subscription plans. Most of these have up to 4 devices streaming at the same time. But not everyone uses even more than 2 devices at once. So, with SportsTV, you can choose from different plans depending on the multiple screen support. Not to mention, you do get the rest of them the same in every plan.
---
So far, all of these IPTV services cost at least $10 per month. Now, what if I say that you can get the most of the channels and shows for almost half the price? Welcome, The Players Klub. With this budget-friendly plan, you do get the good library of content, streaming quality, and more.
Also, coming to the library, The Players Klub covers the channels of US, UK and some other regional channels as well. The performance in terms of streaming the video, switching over different channels, etc. is appreciable. Lastly, you get the budget plan option only when you choose the annual plan.
---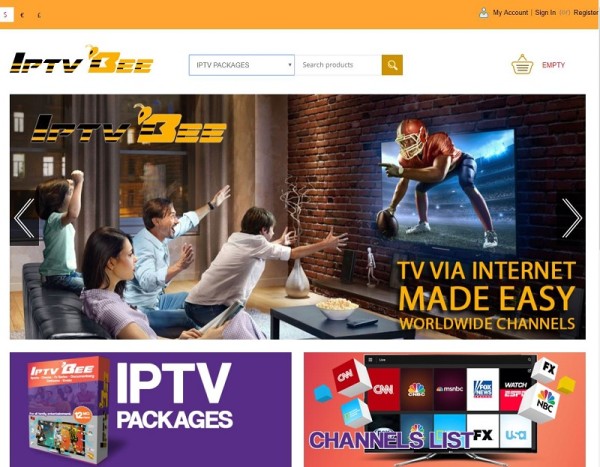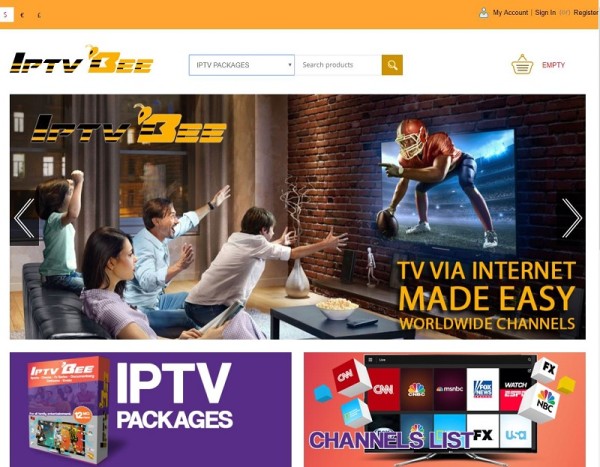 You can see that there is one option in any list where you can go for it in any use case. In this case of IPTV services, IPTV Bee is the one to look for. To begin with, you can watch content from different genres including Movies, Music, Entertainment, Cartoons, Sports, and more.
IPTV Bee is considered as one of the best subscription-based services out there for multiple reasons. And on the note of subscription, you can choose from the plans that start at quarterly and go to annual. All in all, IPTV Bee is the one you can get to watch TV with your family and friends.
---
From an option that fits perfectly for almost every user to the one that focuses on a niche category. So, Movistar is an IPTV service which focuses on movies and other shows from Spain. If you either are from Spain or watch Spanish content a lot then this is surely a go-to. Another plus point of such niche services is that they try to almost be perfect in that specific category.
---
Now, Serious IPTV also focuses on movies and TV shows but rather extends its arms to other languages as well. Another thing that Serious IPTV brings in is the pay per view subscription plan. This is really good to see. It implies that whenever you wish to watch any movie you can pay the amount and start watching it. Lastly, this just has around 150 movies as of now. So, we can expect more of them adding in the coming times.
---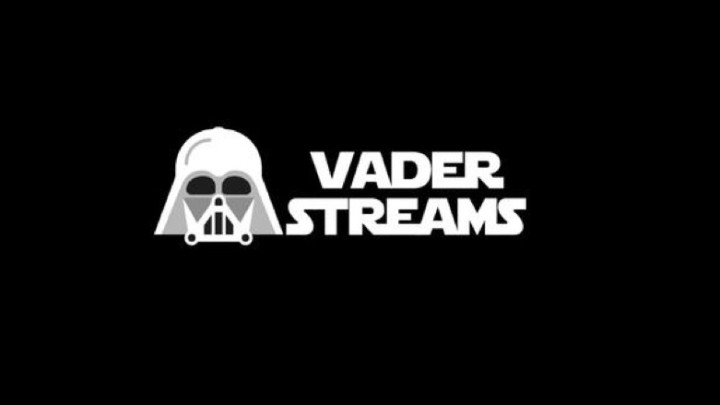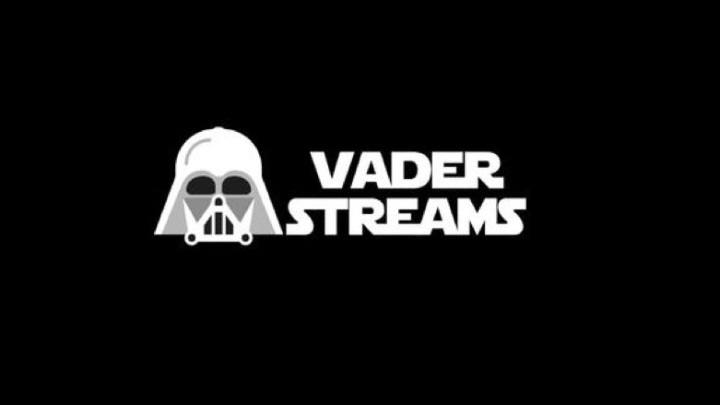 The most important part of any IPTV service is the high quality streaming quality service. With that being said, Vader Streams has the ability to stream HD quality in many cases. Also, it has up to 5 devices streaming support at the same time. And Vader Streams is available on almost all the platforms. Lastly, Vader Streams charges you around $125 for an annual year.
---
This next option in the list of IPTV services comes up with a lot of options to choose from. These options are for the subscription plans. They vary from $7 to as high as $11.50 every month. Helix has divided these plans based on devices supported, locations content, channels and more. Also, do note that you can always opt for an annual plan and bring the cost down. In the end, you can pay only $1 and watch the content for 48 hours thereby make a proper decision.
---
Last but not the least, iView HD brings in some interesting features and affordable plans which makes it to the list. Starting with the library, iView HD has over 1000 channels and 3000 movies, shows, and more. Also, iView HD allows you to upload any of the content that you have. Do keep an eye on Copyright policy and more, before doing that. And iView HD has features such as parental lock, subtitles in multiple languages, cross-platform support, etc.
---
Conclusion: 
In a nutshell, this list will help you choose the right IPTV service for you. Also, we have tried to include the services focuses on different users, content, price, features and more. So, you can easily go through these and choose your favourite ones. Lastly, consider sharing this with your friends and family, thereby they can also get their looking apps and services.