Believe it or not but Spotify has a way through everyone's heart. Its collection of music is way too euphonious. The overall user interface is just amazing and lag-free. The transition from one track to another is not laggy at all, and the overall smoothness of the application is just WOW!
Although the Android version of Spotify now has pretty much the same design as the iOS counterpart. But the muddle arises when Spotify resists working.
It becomes very annoying and frustrating to an extent. Here we will familiarize you with how to Fix Spotify not letting me log in issue. So, without any further a due let's begin with the article.
---
Spotify cannot log in: Here is Why
Reason 1: Internet Connectivity Issue
It can happen with anyone and anywhere. So first, verify Spotify is not Down, then restart your Wi-Fi and phone. Make sure you have good internet connectivity in your area.
Reason 2: App Cache/Storage Issue
Often the device stops working when the app's data gets accumulated in its cache. Cache has all the similar kinds of data accumulated in itself and sometimes it gets overloaded. It leads to Spotify not letting me log in error.
Reason 3: Update
Nowadays, keeping the device and app up-to-date is very crucial to save time and energy. Keep your phone updated to be aware of new arrivals/versions and avoid such kind of issue.
Reason 4: Different Region
It is possible that if the Spotify region doesn't match your area region, it might not work and create chaos. So, be careful about it, use VPN, and allow third-party apps.
Reason 5: Incorrect Details
If you are mistakenly conferring incorrect details like your username and password then in that case it will lead to Spotify not letting me log in error.
We already have plenty of problems in our daily life, why to add one more? Take a moment before you do anything rash like canceling your subscription or throwing your phone across the room.
So, let's quickly get into How to Fix Spotify not letting me log in error.
---
SEE ALSO: (Fix) Why do Songs get removed from Spotify?
---
How to Fix Spotify not letting me log in
Method 1: Restart The Device
It is a universal solution to all your techno-related issues. Make sure you have high-speed access to the internet and Spotify is not Down with the help of Down detectors, Google, or your neighborhood. Then simply restart your Wi-fi and hand device for smooth running. If the problem persists, contact your Internet service provider (ISP) on an urgent basis.
Method 2: Clear App Cache
Clutter in your cache memory can lead to errors, bugs, reduced app speed, overcrowded storage, etc. And clearing it up might solve your problem.
Follow the bestowed steps:
Settings – Apps – Spotify – Clear cache (Do not muddle up between Clear cache and Clear data because if you tap on Clear data you will end up losing all our app data, for instance, downloaded songs, and podcasts).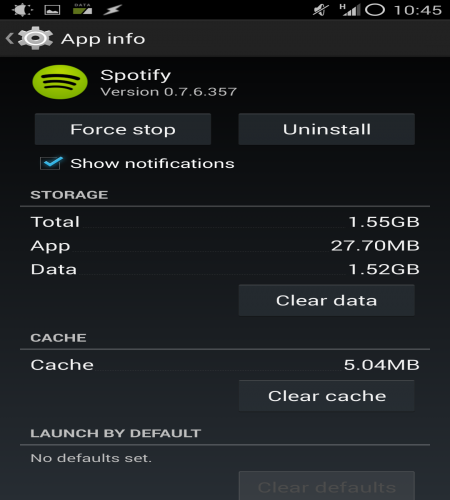 Method 3: Update Your Device And App
Please make sure you keep your device and application updated to enjoy music bug-free. Simply go to the Play store, search for Spotify, and Tap on Update. Desktop users can tap on their profile icon. If there is any update, it will be shown there.
Method 4: Re-Login/ Different Login ID
You can simply log out and then log in again. If the issue persists, the reason could be, users use their social media accounts to log in to Spotify and sometimes these platforms change their privacy policies and do not allow third-party apps like Spotify.
In that scenario simply do the following step:
Login Spotify – Profile Settings – Edit Profile – Link Another Account.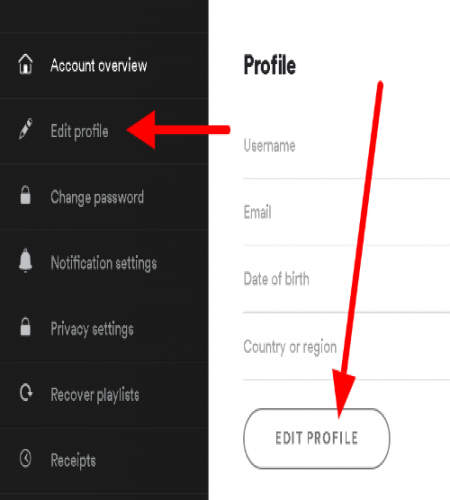 Method 5: Re-install The App
Last and the foremost step is Re-installing the app. Make sure you have followed all the prior-mentioned fixations to resolve the issue before approaching this one.
Log out Spotify Account – Tap And Hold – Uninstall – Play store – Search Spotify – Install – Login.
Voila, the issue is resolved!
---
Final Words
Music is our all-time healer. It rejuvenates your body and soul inside out and we hate the situation when we aren't able to enjoy our favorite songs especially when we are stuck in traffic, workplace, or metro.
Spotify being the heart-winner app for songs sometimes resists working. And here we have discussed all the possible solutions for the error.
We hope you are able to log in to your Spotify account by the end of the article. Follow the steps thoroughly to resolve this issue as soon as you can.
I hope it was time-worthy and valuable for you all
Thank You!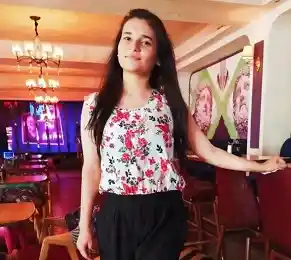 Sakshi is a Terpsichorean (dancing all her stress out), she always had a keen interest in writing creative content since her school days. Basically, balance & short-term goals are something she looks forward to. She's a big time foodie yet a fitness freak pursuing this job to fulfill her day-to-day needs.