Spotify is the best escape from a stressful weekday. It has over 65 million choices of songs and podcasts for you to engage in. So today we are going to discuss why songs get removed from Spotify.
When you find yourself too exhausted on a busy day, there is only one way to go about the issue and get a hold of yourself. Honestly, Spotify has some really good strategies for personalizing your playlist and setting you the right list of songs based on your searches and picks.
They go easy on your long-forgotten tracks and keep them safe and in reach for you to enjoy them or get nostalgic. A personal favorite would be the 'repeat rewind' playlist that is put together by Spotify.
This playlist especially keeps all those good old tracks that don't go by without you humming along with the familiar music. It is always exciting to find a crazy old jam and kick in some moves. These are all that make Spotify the best of the best!
But, there could be a song that you would want to recollect and bring closer to you. And once you search it up, it could happen that the track has been removed by Spotify in an unexpected condition.
This issue has been reported by several users around the globe. And we have some solutions that you could try out to resolve the problem. There are various reasons for such an issue to creep into Spotify. Read on to know more.
---
Why do songs get removed from Spotify?
The Spotify application has several legal regulations pertaining to various forms such as copyright content and so on. While you may have lots of questions about why songs get removed from Spotify, there is not much you can possibly do about it!
This is because the right to either keep a song or allow further access depends solely on either the artist or Spotify. Any sort of legal conflict can cause either party to come up with any action. And it mainly involves taking down a particular song.
Clients who have switched to the premium version of Spotify which costs a reasonable rate every month, find numerous tracks being taken down without any notice. It is impossible to anticipate this action from Spotify as well.
So what is the motive behind songs being taken down? There are a couple of reasons for this to happen. Given below are some of the reasons and what you can possibly do about it;
1. Unresolved agreements
As mentioned earlier, several guidelines frame the agreement that the artist or music owner must acknowledge. The owner or the holder of the album must by all means agree to the guidelines and participate accordingly.
Any misconduct from their side will result in the music being removed or temporarily inaccessible until they make any further changes.
---
2. Spotify doesn't have rights to the song anymore
With over a million songs, Spotify does justice to your taste no matter where you are from. So what happens when Spotify loses the right to stream? They would lose access to that particular song. In turn, that track would appear greyed and inaccessible.
Even under other situations, however, the name of the song turns translucent. This could be because of some other reason such as having the song hidden from your own playlist. You can create such a condition through changes in the settings.
Now Spotify has no say in such requests to re-enable a particular song or podcast. As long as there is a legal side to the reason for the song to be removed, Spotify is simply powerless in either way. So when you get such a situation on your playlist, you probably have no other go on it.
However, you can always drop a message to your favorite artist.
---
3. Songs get removed from Spotify if suspected of any malpractice
Several situations involve the streamed songs being taken down without the consent of the artist or owner. It is one of the guidelines of Spotify which emphasizes honesty in acquiring followers. The process should be ethical, that is via advertising the song and not through any other means.
The issue sometimes occurs when the artist uses unethical measures to increase the followers via either a bot service that can automatically increase the number of plays of that track or hire a marketing service that gets surplus followers onto the list.
This action is issued merely under suspicion or any external information that Spotify receives so the music is not taken down for long. Once the artist is cleared of this suspicion, their song gets back into the stream.
However, this policy followed by Spotify doesn't find relevance in many cases involving popular artists. Usually, a manipulated play number either by playing the music non-stop or downloading a VPN can be found illicit under this policy. Yet Spotify has avoided any serious action against such practices observed in the marketing methods of famous artists.
---
4. Expired agreement
If a particular agreement meets its deadline, then Spotify takes down the artist's tracks unless they attempted to renew the validity of the agreement. This is another reason for several songs to disappear.
Also, the number of plays should be at an acceptable level for the artist to consider renewing the agreement for that particular song.
---
SEE ALSO:Latest Samsung Clock app (Download): Set Spotify Tracks as Alarm sound
---
FAQs
Q1. Why do songs get removed from Spotify?
There are various reasons for this to happen. One of it is due to misconduct in the artist's method of acquiring plays for their tracks. And it could also be due to an expired agreement. Sometimes the artist themselves would want to take down the music for some other reason.
Either way, it is either by the Spotify guidelines or with the consent of the artist that a track gets removed from Spotify. Refer to the above article to learn more.
---
Conclusion
This article explains why songs get removed from Spotify without any prior information. We have given a detailed description of the possible reasons for the same. Hope it helps.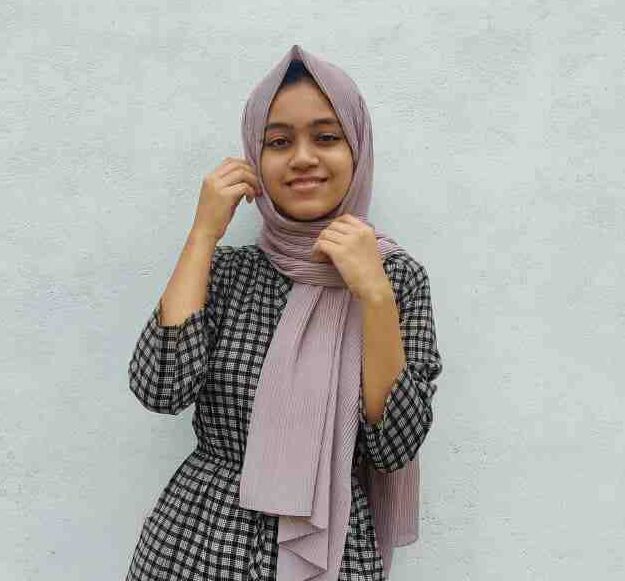 Dilha is a writer who loves composing poems and going into deep research on all kinds of tech stuff that they don't teach in school. Anything that marks the extraordinary part of this generation excites her. she is currently persuing her degree in genetic engineering. here at Android Nature, she is assigned with various cool topics and is responsible for sharing cool insight and updates on the same.