At a reasonable rate, Apple TV remotes are cherished in every household that enjoys this awesome brand. And all of its customers have cherished it with great reviews. So today we are going to discuss a common issue with the remote; how to fix Apple TV remote touchpad not working?
I find the apple TV remote pretty authentic and easy to use. It has the touch of innovation, and the sophisticated yet simple controls keep up with the functions of a basic remote model. When a client looks for an elaborate home theatre system with every setup available, Apple would come on the top of the list.
Now, let's talk about the issue where Apple TV remote touchpad. This is a general issue faced by several users. It is indeed quite simple and handy while operating. The one-hand operation is convenient enough and all you have to do is a simple feather swipe of your thumbs.
Apple users around the globe welcomed the return of the Apple 4K remote which has the above-mentioned splendid provision. However, the touchpad presented with a few complications in the long run. Here we shall discuss some of these issues and restore the touchpad to its working conditions.
---
How to Fix Apple TV remote touchpad not working?
The issues with the Apple TV remote touchpad diversify if you dig deep. They range from malfunctioning touchpad despite charging the remote to 100%, to issues where the touchpad stops working when navigated towards a particular application.
So when the issues range in such a broad manner it gets hard to troubleshoot the root cause of it. We have compiled some possible reasons that could be labeled under the majority of these problems. Some solutions are discussed here as well. Keep reading to know more;
---
1. Apple remote touchpad stops working on a particular application.
The issue with the Apple remote may have a lot to do with the wavering connection that is harbored with the Apple TV. So the first and foremost thing to do would be to find the trigger of such a glitch. It could be that the navigation process had a setback when that particular application was concerned.
In such a case you will have to do either of the following;
Check if this situation occurs for any other application
Uninstall and application and then reinstall it.
Try to restart your device.
These three troubleshoot methods will confirm the issue with a particular application. If you have done that part then you will need to focus on that application and try out the procedures given below;
Firstly, you will need to check for pending updates associated with that application.
Install those updates and check the status of the glitch.
If the issue persists then try to uninstall the application and from the app store, look for the latest available version of that application.
Download the version and then troubleshoot once again to check if the problem remains.
These steps will help you out to solve the issue with Apple remote touchpad not working on an application.
---
2. The issue with the Apple TV box.
In many cases, the Apple TV box might have trouble comprehending the Apple TV remote signals or some sort of obstacle might block them from reaching the box. Either way, you could check for any sort of loose connections or try to adjust the aim of your remote and troubleshoot the issue.
If your touchpad works at a particular angle of aim then adjust the position of your box in that sort. Make sure you are not using the touchpad too roughly, a feather-like touch would be enough to get the navigation going.
---
3. Check the HDMI cables.
Once again, adopting this measure for any type of glitch is a great way to fix the majority of the issues. So make sure to check your cables and note that they have been plugged into the right port. Hopefully, it would change the condition of your remote and help it give a better performance.
---
SEE ALSO: Fix Paramount plus not working on Apple TV.
---
4. Reset your Apple TV remote.
If the above solutions, which are quite simple and basic, do not give you proper results then you should try out this tactic of resetting your Apple TV remote. This method will reset your Apple TV and make it work like new.
If the concerned issue does not involve any sort of internal or external damage to the Apple TV remote, then you are all good to go ahead with this method;
First, press the menu button and then simultaneously hold the volume increase button.
Keep pressing for about 4 seconds and then release the buttons.
This step will re-initiate the process of pairing.
Once the Apple remote pairs successfully with the Apple TV, you can check the touchpad. It should be cleared of any bugs or powder residue.
If the issue still exists then let us just decide that the remote needs a reboot. Recharge your Apple TV remote and try it once more. Hope it helps.
---
5. Restart you're Apple TV.
In another effective method, you could try to restart the Apple TV. Giving it a fresh start might even fix the signal delivery from the Apple TV remote.
---
6. Relink your Apple TV and remote.
This is the final method you could adopt to fix the Apple TV remote touchpad not working. So in this situation, you could try to relink your Apple TV and remote. The steps given below will guide you through it. You could even try them in the event of misplacing your remote or if you have caused some damage and purchased a new remote.
So here is how you can unlink your Apple TV manually from your Apple TV remote;
Firstly, press the menu button and the rewind button and hold them simultaneously for about 6 seconds.
This will unlink the paired remote from your TV.
Here is how you can go about this process in another way;
First, go to Settings.
Then click on General.
From the list of options select Remotes.
And then select 'Unpair Apple remote'.
Now relink the remote. Check if the touchpad works after doing so.
---
Frequently Asked Questions.
Q1. How to Fix Apple remote touchpad not working?
There are several ways to go about this issue where the Apple remote touchpad does not work. You could try to reset the remote or restart your Apple TV. For more details refer to the above article. Hope it helps.
---
Conclusion
This article explains how to resolve the issue where your Apple TV remote touchpad not working. We have compiled some possible solutions for this problem. Try them out. Hope it helps.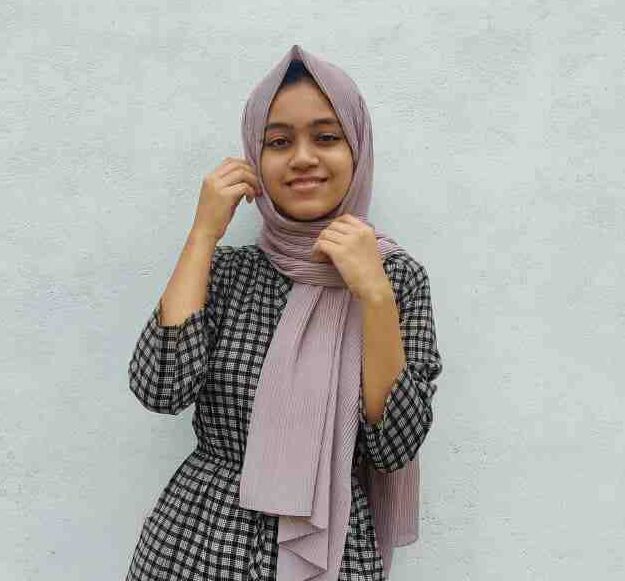 Dilha is a writer who loves composing poems and going into deep research on all kinds of tech stuff that they don't teach in school. Anything that marks the extraordinary part of this generation excites her. she is currently persuing her degree in genetic engineering. here at Android Nature, she is assigned with various cool topics and is responsible for sharing cool insight and updates on the same.