Profile views TikTok not showing is a common issue with users who have been trying to make use of the profile views Feature on TikTok.
This enables them to check who has seen their profile in the last 30 days and adjust their content afterward. However, this is only available in certain criteria, which we are going to discuss below.
---
Why can't I see who viewed my TikTok profile
Short answer: You cannot view profile views if you have the option disabled on your TikTok, you are less than 16 years of age, or have more than 5000 followers.
Getting to know who viewed your TikTok profile is great and all but there is a definite reason why you are unable to see your profile view TikTok.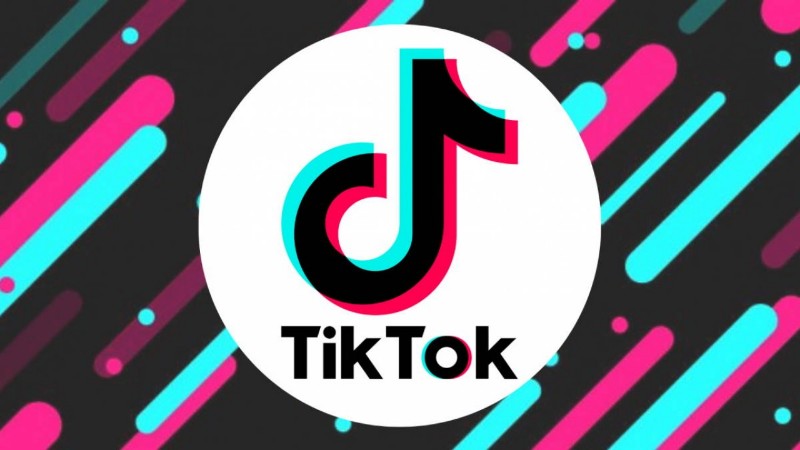 Reason 1- Disabled Profile viewing option
One of the important things in the list of causes is the fact that a disabled option for those who viewed your profile needs a change to fix this issue.
The profile views feature cannot be used as long as you have kept it disabled, and while this is not intentional, multiple users expect the feature to be enabled by default or do not know how to enable it at all.
Reason 2- User age less than required
If you have recently made a TikTok account and mentioned a date of birth that signifies that you are less than 16 years of age in any way, you would be unable to use the profile view feature of TikTok.
In the Policy mentioned by TikTok, one of the two conditions mentioned by the company is to be of age 16 or above to make use of this feature. However, we will discuss a way to bypass this issue below.
Reason 3- More than the specified number of followers
TikTok has made the profile viewing feature available to only certain types of users, and the second criterion is to have less than 5000 followers. This makes sense, as TikTok users with mass amounts of following would get loads of data to sort through because of the profile views each hour, let alone in weeks.
This also ensures that the feature is not misused by the big users to selectively pick anyone for their content, or try to follow a pattern of the same content based on their follower type. The content must always be creative.
Reason 4- Disabled profile viewing by the other user
While it does not feel as important, having an enabled profile viewing option from the user who is viewing your profile is just as important for knowing who is viewing your profile.
If the user who is viewing your profile has disabled the option to view your profile, they would not get any notification of who viewed their profile. But on the other side, you would not be notified when your profile is viewed by them either.
Reason 5- Possible glitch
While uncommon, a glitch in the TikTok app or your user account might lead to issues with the profile views. This could lead to troubles with enabling the feature, or if enabled then utilizing it to view who has searched up your account in the past 30 days.
Reason 6- TikTok servers down
Are you having trouble refreshing the app? Or watching others' TikTok shorts? You might be having issues uploading your own as well.
If you are facing issues with noticing who has viewed your profile despite the option being enabled in your profile settings, do consider that the TikTok servers might be down or facing maintenance time.
This is usually avoided by companies with the use of backup servers but is possible nonetheless. We have got a way to confirm this though, mentioned in the heading below.
---
How to view profile views on TikTok
To view profile views on TikTok is pretty easy. While it does not fix the issue in case of specific conditions, it can be used to enable and check the views if all is working normally. Here are the steps that are required to enable the profile views feature on TikTok:
Step 1: Open the TikTok app.
Step 2: Tap the profile picture on the bottom left.
Step 3: Click on the three horizontal line menu icons.
This would take you to Settings.
Step 4: Click on 'Settings and Privacy'.
Step 5: Go to Privacy > Profile views.
Step 6: Enable Profile view history.
Always remember that this method only works in case you have fulfilled the above-mentioned criteria of being more than 16 years of age or having less than 5000 followers.
---
Fix: profile views TikTok not showing
Method 1- Using a new account
Using a new account or making one is by far one of the best ways to fix this solution if you have failed to fulfill one or both criteria. In case you have accidentally put your date of birth stating that you are younger than 16 years of age, you can make a new account to avoid the issue.
Do keep in mind that if you are younger than 16, then we do not encourage you to perform such activities and wait for the right age to not break TikTok policies and face any legal issues.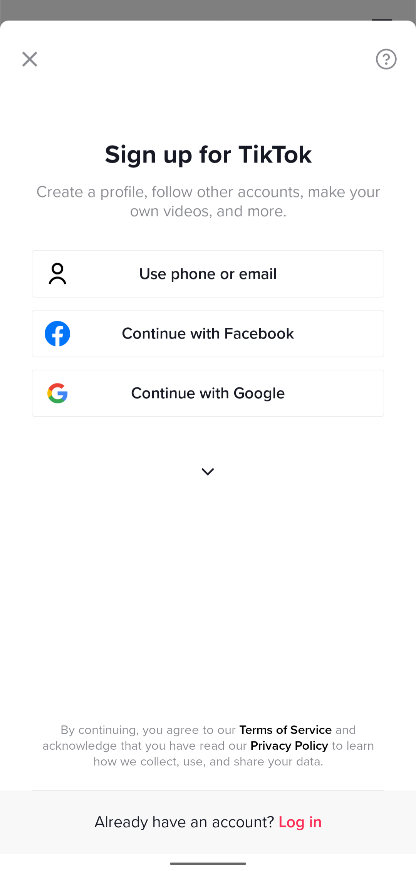 If you have garnered more than 5000 followers then you can try making a new account as well. The method is to simply log out of the existing account by going into the profile section and then signing up via a new account using Facebook Gmail or email.
Method 2- Check for down servers
If you suspect that TikTok servers might be down currently, you can check the condition by going to downdetector.com.
The link to directly check the TikTok servers and reporting can be accessed by clicking here. If the reporting of issues with the app has increased in the given time, there is most likely a server issue.
Method 3- Contact TikTok
If you have trouble still managing the issue and still face profile views TikTok not showing, then you might need to use the TikTok help community.
Simply click on this link to be redirected to the webpage for the TikTok community where you can ask a question and have it answered by both the common users and designated TikTok employees.
Method 4- Reboot the phone
Multiple times small glitches appear that fail to resolve for some reason on their own. Try rebooting your phone if you are unable to view profile views on TikTok. If the views are available after the reboot, it was likely an issue with the app or phone.
---
Final words:
In this article, we have discussed profile views TikTok not showing and how to make them work. If you liked this article, do check out Can people see if I view their TikTok Profiles without Account.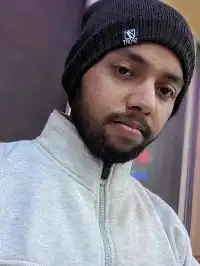 For someone who is a Medical School student, you certainly did not expect me to be here. But here I am, due to my fondness for technology, games and science. There is just something really sweet about technology that has helped in binding us together, so it is not surprising that I love to talk about it. And with the same technology, you could connect with me easily, so feel free to!
---
Stay connected with us for the latest updates! Follow us on Telegram and Twitter to join our vibrant community and never miss out on any exciting content."