Suppose it's Sunday today, you are getting along with your friends at your place, thinking of having a great movie time together, but your TV goes blackout.
Not a good thought, right?
So, to prevent we're going to address one such issue, where JVC TV shows a black screen but sound still works.
---
Why is my JVC TV screen is black but sound still works
Reason 1: Wrong Output Source
Basically, the Output button on the remote control redirects you to the Input source menu. From there, you can select the output source you want to display,such as your TV, HDMI-connected devices, or a USB drive. So, if your TV has been put on the wrong output it wouldn't play your picture.
Reason 2: Issues with the input source
If you think your TV is put on the correct output. It is possible that input of the TV like satellite receiver/cable box is not working properly. Generally, it's an issue with the cable connection.
If everything is connected to their respective place, there could be an issue with the signal or the box itself. Contact your service provider or customer support immediately.
Reason 3: Overheated TV Lamp
Many of you are not aware of the fact that there's a lamp inside your TV that helps to project colors & images onto your TV screen. Overheating not only diminishes the lamp's shelf life but your TV picture life as well.

TV's automated system has turned off the TV screen to prevent any hardware damage.
Reason 4: Sleep Mode is turned ON
The sleep timer in your smart TV helps you to shut your TV off automatically after a set amount of time. To be very precise, the TV is put on stand by.
So, if your TV has been put on sleep mode, most probably the power is still on – just not be able to display picture on the screen.
Reason 5: Backlight failure
Backlight is one of the most important component on a TV. And if this component fails, your TV won't work at all.
---
How to Fix JVC TV sound but no picture
Follow the below-mentioned methods in order to fix JVC TV has sound but no picture:
Method 1: Power Cycle your TV
So, this is the most common solution for your problem, try to turn on & off your TV first using the remote control.
If nothing happens, unplug your TV from the wall power outlet, wait for at least 1 minute & then plug it back into the power outlet. Check this one out, as it proves to be an instant solution in most cases.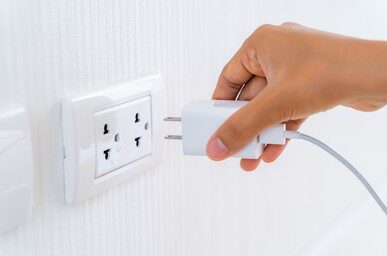 ---
Method 2: Secure HDMI Connection
Always make sure that your HDMI cable is securely connected to the back of your TV. If you have Roku or Fire Stick, it has a loose or short cable connection then, check that too.
If it doesn't help, check for another port on the back or side of your JVC TV & plug in your HDMI cable into that.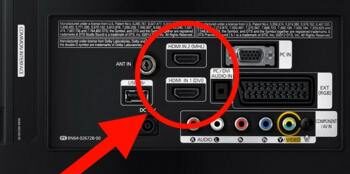 ---
Method 3: Prevent Overheating
In order to prevent your TV from overheating, keep the back vent of your TV well-ventilated & dirt-free. Make sure you have a spacious room for its ventilation, dust the dirt from your TV frequently.
Also, avoid turning on & off your TV often using the remote control, give it some to rest & cool down.
---
Method 4: Reboot Your Receiver/Cable Box
Try to reboot your receiver/cable box by turning off your TV & unplugging the receiver from all the power sources. Wait for at least 10 seconds, then plug it back & restore power to the receiver & the TV as well. This works magic in most cases.
If it doesn't work, there could be an issue with the wall power outlet. Plug the receiver, HDMI cable & your TV into another wall socket.
---
Method 5: Hard Reset & Factory Reset
Unplug your TV again, press & hold the power button located on your TV for at least 10 to 20 seconds then plug it back. It will help you completely drain out any power problem in your device.
This way, you will do a hard reset in your TV & trust me, it works well mostly.
To eliminate any kind of further issue, you can also do a factory reset on your TV. Follow the below-mentioned steps:
Go to the Settings > Locate System > Then Advanced system settings.
You will find an option "Factory Reset" > Factory Reset Everything.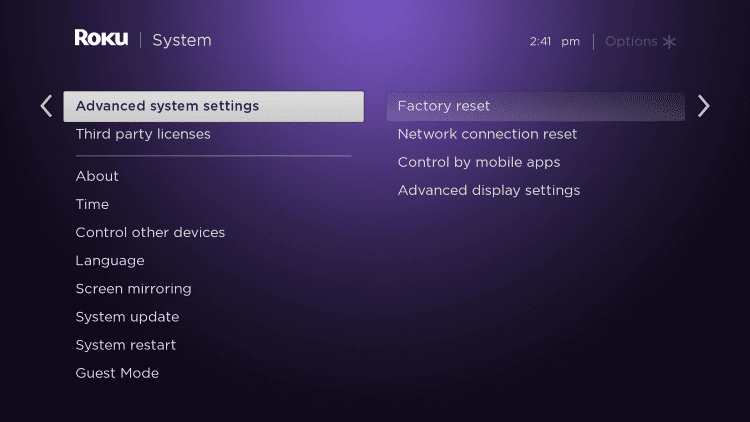 And you are done with both the resets. I hope this helps permanently.
---
Method 6: Seek professional help
The technical issues like backlight failure cannot be handled by you & me, they require professionals. So, getting it replaced or repaired by a professional can be your call. It is always better to repair your TV rather than buying a new one.
You can either ask your local TV repair shop for help or contact official customer support of JVC TV. If your TV is still in the warranty period, you can have JVC repair it for free.
---
Final Words
I hope this article help you to recover the display picture back on your screen that too with sound. As we have discussed a few effective solution on "How to Fix JVC TV sound but no picture."  
Unplug Your TV, Secure HDMI Connection, Prevent Overheating, Reboot Your Receiver/Cable Box, etc contributes to those effective solutions.
I hope it felt insightful to you all & please feel free to spread the solutions to the ones who you think are in need.
Thank You, Have a good day 🙂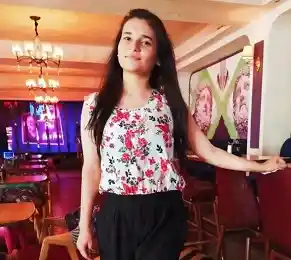 Sakshi is a Terpsichorean (dancing all her stress out), she always had a keen interest in writing creative content since her school days. Basically, balance & short-term goals are something she looks forward to. She's a big time foodie yet a fitness freak pursuing this job to fulfill her day-to-day needs.