If you can't open family link parental controls and get the error 'Something went wrong', you are at the right place.
Here, we have provided a few solutions to fix the family link bug.
So, let's get started.
A survey claims that kids these days have their tech searches on top of their minds. Google Family Link assists parents in monitoring their kids' digital lives by staying connected with them by keeping conversations and setting the parameters of usage.
The key advantage of this app is that parents can remotely monitor the usage from their own smartphones.
Another main feature of this Family Link app is that the parent account can now set granular time limits for their child.
Also, if their child asks for extra time if he/she is playing a crucial deathmatch game in its last breathtaking minutes, you can give them bonus time say for example 5 minutes depending on the time the child demands.
Let us now delve into an issue, which is actually a bug faced by the users of this Family Link app frequently.
---
Why does Google Family link say something went wrong?
At times Google Family link users face this bug popping up 'something went wrong' message.  Why does this happen?
Not only this Google Family Link app, if any app reports this kind of bug popping out this message, it might be due to several reasons specifically it might be due to internal app crashes or the app might be under maintenance.
There might also be other several reasons for this bug. It might be due to the app cache, or it might also be due to some internal bugs which can be resolved by releasing an update for the app from the developer's side.
So, if you can't open parental controls, and getting something went wrong error.
Below are some methods to achieve it.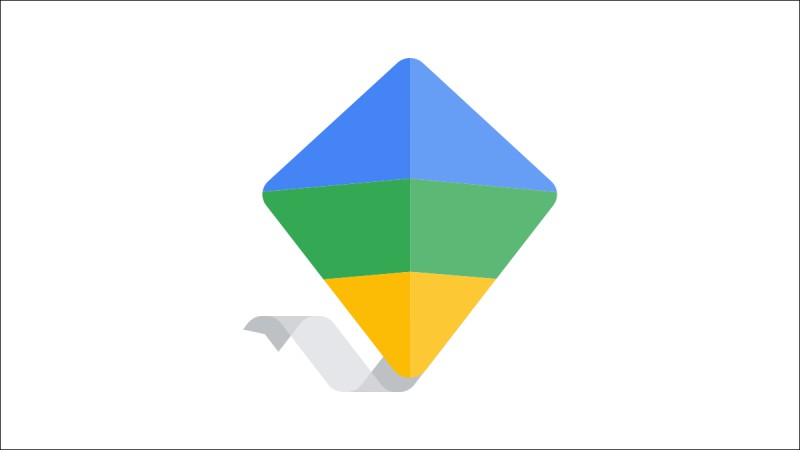 ---
How to Fix Google family link something went wrong error?
1. Make sure you have a strong internet connection:
A strong and stable internet connection is important for Google Family Link to work properly.
If your internet connection is weak or unreliable, it can lead to errors and connectivity issues.
To improve your internet connection restart your Wi-Fi router and check your internet speed at fast.com or other such services.
Try switching from Wi-Fi to mobile data or vice versa.
---
2. Check your device compatibility:
Google Family Link is designed to work on Android devices with version 7.0 (Nougat) and higher.
Compatibility is important because older Android versions may lack the necessary features and security updates required for Family Link to function properly.
---
3. Enable High Accuracy Mode on some Androids:
High Accuracy Mode is a location setting on some Android devices. Enabling this mode can provide more precise location information, which can be important for features like location tracking in Google Family Link.
To enable it, go to your device's settings and look for location settings where you can select High Accuracy Mode.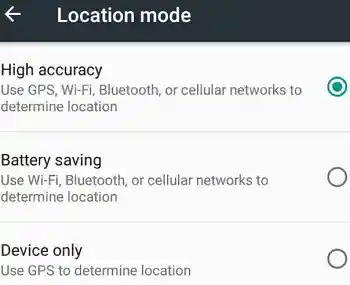 ---
4. Disable the App Optimization mode on Android for OurPact:
If you use another app called OurPact for parental controls, it may conflict with Google Family Link if certain optimization modes are enabled on your Android device.
Disabling app optimization for OurPact can help prevent conflicts and ensure that Family Link functions smoothly.
---
5. Reset your parental controls and your PIN:
If you're experiencing issues with parental controls or have forgotten your PIN in Google Family Link, you can reset them.
This can be done through your device's settings.
Navigate to "Apps & notifications,"
Find "Google Family Link," tap on it,
Tap on "Storage."
Now, choose to clear data or clear storage, which will reset certain settings, including parental controls and PIN settings.
---
6. Make sure the Family Locator is open:
The Family Locator feature within Google Family Link allows you to track the location of your child's device.
To use this feature, you need to ensure that it's open and active on both the parent's and child's devices.
---
7. Make sure you've downloaded the Google Family Link app on your phone and its companion app on your child's phone:
Google Family Link consists of two apps – one for the parent and one for the child.
To set up and use Family Link effectively, you need to download and install both apps.
The parent's app is used to manage parental controls, while the child's app allows them to use their device under those controls.
---
8. Update the app to its current version
To follow this method, all you have to do is
Open Play Store in your mobile.
Search for Google Family Link app.
Click the one which is published by Google LLC.
Check for an option to update, If there is so, then update it.
Restart the app.
---
9. Clearing the app cache data
In order to clear the app cache data,
Move to your smartphone settings
Scroll down and locate the app settings
Find for Google Family Link app
You will find an option to either clear app cache data or app data.
Select clear cache data, wait for a while and restart the app
---
10. Restart your device
After performing the methods above, you just need to restart your device and your issue will be resolved.
---
SEE ALSO: Why Is Google Family Link Parent Access Code Not Working?
---
How do I factory reset my phone with family link
Step 1: Sign in with parental account
Locate the Family link app or website, and sign in with the parent account so that you can manage the child accounts in it.
Step 2: Selecting the child account
Upon signing up with the parental account, select the child account that you wish to delete the data (i.e.) to factory reset your desired child account.
Step 3: Account info
After selecting the child account, click the parent settings and then select more option. In the menu at the left, select account info. Then, select delete account and data.
This deletes the account from the parent account and also the data of the child account which is stored in the parent account.
---
Read more:
---
Conclusion:
As supervising the children's digital wellbeing is considered as a prime factor to care their child for every parent around this globe, some issues such as these kinds of bugs that are faced by the parents (users) are an obstacle for them to monitor further usage of their children's tech usage.
Not everyone knows how to bypass this issue. So for those who still search for a solution to debug this issue and seeking for an help, this article finds useful for you to resolve this issue.
Hope this finds efficacious to you all!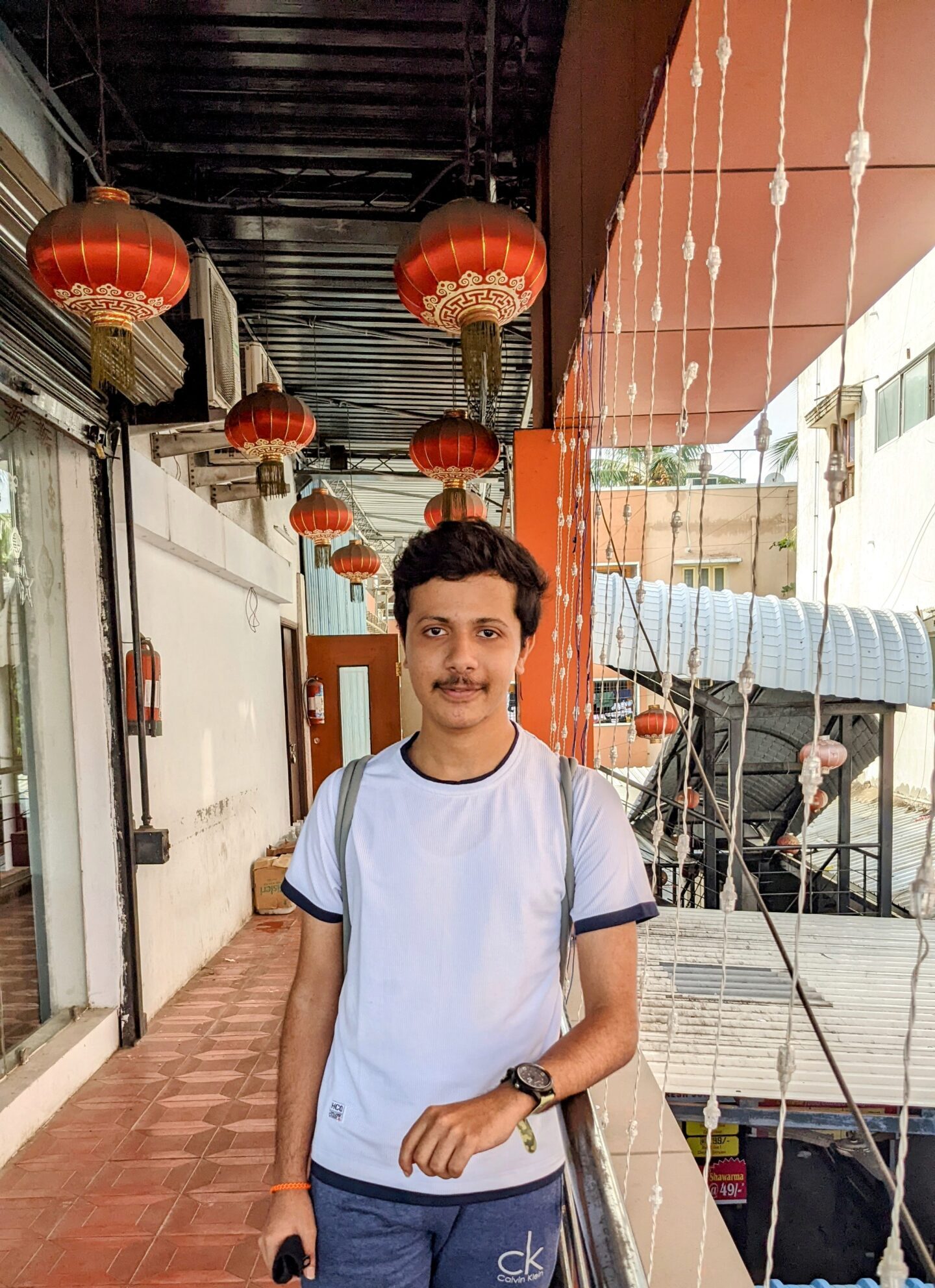 A movie buff and an ardent fan of smartphone technology happenings in and around this globe. It all started when I had a craze on Google's pixel lineup and that continued for other smartphone brands too. Not only smartphone, be it any technology around us, I wish to keep myself updated on them too.