If you want to know how to find someone on Spotify with a phone number you have landed on the right page.
Here, we have provided all the information regarding this topic.
Spotify, like many of the other social networks available to users in the modern day, includes a social networking component. Spotify enables you to locate and add your friends, allowing you to investigate the musical preferences of those you've added.
In addition, followers on Spotify may monitor their favorite artists' output by following the artists' accounts, ensuring that they are the first to hear about any new music releases.
Here is how to follow someone on Spotify, in case you want to keep track of your favorite ska band or simply want to evaluate your best friend's musical preferences.
Finding a person on Spotify using their phone number is the topic of discussion in this post, which can be found here.
If you take the time to go through the following points and carefully follow the step-by-step approach that is outlined for you, you will be finished in no time.
---
Can you search for friends on Spotify with their phone numbers?
Short answer: Unfortunately, you can't use a friend's phone number to find them on Spotify. Instead, you can use their username or their Facebook name.
Spotify gives you the ability to keep track of your friends and share your music with them. Not only are you able to observe the kind of music that they enjoy listening to and play often, but you can also observe the music that they are now listening to at this very time.
In addition to that, you are able to keep track of all of your preferred musicians by following them and receiving updates. However, is it possible to use a phone number to search for pals on Spotify?
In order to provide an answer to that issue, we conducted research not just on Spotify but also on their official website and a few other sites. However, we were unable to locate any information that would allow us to add friends by phone number.
However, there is no need to be concerned since we have included some other ways in which you may meet new individuals on Spotify at the conclusion of this post. Continue to scroll down.
---
How to find someone on Spotify with Facebook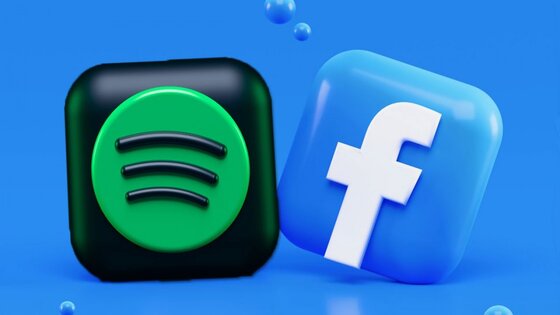 If the person you wish to add on Spotify also has a Facebook account, it will be much simpler to discover them and add them than if they do not have a Facebook account.
 In order to accomplish this on your PC, follow these steps:
Step 1– Launch the desktop application for Spotify.
Step 2– To access the settings, click the symbol that looks like a menu.
Step 3– Keep scrolling down until you locate Facebook, then click the button that says "Connect to Facebook."
Step 4– If you haven't logged in to Spotify before, it will prompt you to do so.
Step 5– To find a friend, open the Friend Activity pane and then click the "Find friend" button. The list of all of your Facebook friends who also have a Spotify account will appear in a new window.
Step 6– Pick and choose which ones you are going to follow.
Step 7– Simply select the option to Follow all by clicking the corresponding button on the navigation bar.
So there you have it. You have completed adding your Facebook friends successfully.
Now, here is how to go do it on your mobile device:
Step 1– Launch Spotify, and then navigate to the Settings menu.
Step 2– Navigate to your profile and then press the three dots that are located in the top right corner of the screen.
Step 3– Tap on Find Friends.
Step 4– log in to Facebook.
Step 5– You have the option of adding individual individuals to follow or following all of them at once.
---
How to find someone on Spotify with a username
If you already know the person's username, finding them won't be difficult at all. You can find that individual in a matter of seconds using either your mobile device or your desktop computer.
Using the user's name, we will walk you through the process of finding someone on the Spotify app for smartphones as well as the desktop app.
Keep in mind that one's Spotify username is often made up of a combination of random letters, numbers, and symbols. Your account cannot be modified once it has been established using the default username and password that have been provided to you.
On the other hand, you have the ability to modify the name that is displayed on your profile and is the name that your friends will see when they start following you.
People don't often commit their usernames to memory since they are made up of a random string of words. This is how you can locate yours:
On Smartphone
Step 1– Launch the Spotify application.
Step 2– If you haven't done so previously, please log in.
Step 3– Proceed to the option labeled "Search," which may be found on the bottom banner.
Step 4– You can get your friend's Spotify username by tapping the search box and typing "Spotify:user: username."
Step 5– Visit their profile and give them a follow from there.
Take note that the person whose profile you just followed will not be informed in any way that you have started following them.
On Desktop
Step 1– Start up Spotify on your computer, whether it's a Mac or a PC, and sign in to your account.
Step 2- To look for the person you wish to add, you may use the "Search" bar that's located at the very top of the screen. Because you cannot find someone without knowing their username, it is a good idea to inquire about it in advance.
Step 3– In the search field, enter "Spotify:user: username," where the username is the person's Spotify username.
Step 4– Follow a person by going to their profile and clicking the "Follow" button on their page.
Step 5– The Spotify activity of this particular user will now be displayed in the Activity tab of your account.
---
FAQs
Q1- Why can't I see my Facebook friends on Spotify?
There is a good chance that you have not yet connected to your Facebook account. If you've already done that, check to see if you've also granted Spotify permission to view the friend list on your Facebook account. You'll find the opportunity to do this under the menu of settings on your Facebook account.
---
Q2- How do I find a friend on Spotify if I have his email address, but he is not on Facebook?
You should ask your friend whether you may listen to one of his playlists. You will be able to discover him within that playlist, as he is the one who created the playlist, and you will be able to follow him. On the other hand, you may locate and follow him on Spotify by searching for him using his username.
---
Final Words
Your musical horizons will truly broaden after you have gained an understanding of how to locate pals on Spotify. Through working together, you and your friends will be able to discuss different musical styles and listen to more enjoyable music. With this perspective in mind, Spotify is making significant strides to improve its services.
---
Read more:
Why does Spotify auto play songs not on my playlist?
[3 Ways to Fix] Why does Spotify add songs to my playlist
[5 Ways] Fix Spotify Gift Card Not Working
[4 ways to Fix] Why are some Spotify songs blocked?
Technical writer and avid fan of cutting-edge gadgetry, Abhishek has authored works on the subject of Android & iOS. He's a talented writer who can make almost any topic interesting while helping his viewers with tech-related guides is his passion. In his spare time, he goes camping and hiking adventures.