WhatsApp is a free to download communication program for cell phones. WhatsApp is a messaging app that sends text, photos, audio, and video over the internet.
WhatsApp is quite comparable to text messaging applications, however since it utilizes the internet to deliver messages, it is far less expensive to use WhatsApp than text messaging.
For a long time, the most frequent means of communication between companies and their clients was email and text message. They work well on their own as a medium. However, in today's omnichannel era, this is changing. a lot.
Messaging applications like WhatsApp provide characteristics that enable you to have a more meaningful influence on customer happiness, while extending your reach, boosting deliverability, reducing support costs, increasing conversions, strengthening security, and accomplishing other essential business KPIs.
The launch of the WhatsApp call and video functions was met with a lot of enthusiasm from consumers. It meant that consumers no longer needed to spend so much on airtime only to make such lengthy calls.
Users don't have to worry about running out of airtime while using mobile data and a robust internet connection.
But just like any other smartphone or online application, some difficulties when utilizing some of its capabilities are expected. If you're having trouble making or receiving WhatsApp calls or video, here are several popular fixes you may give a go.
---
Why does it say failed voice call on WhatsApp
It says failed voice call on Whatsapp sometimes probably because of poor internet connection.
WhatsApp reports a failed voice call due to a poor connection on your end or the recipient's. Users will get a message if there was a connection originally.
There might be a variety of reasons why your WhatsApp calls aren't going through. Among these are limitations on background data, a lack of needed permissions, such as a microphone, network challenges, and more.
If you're having trouble making WhatsApp calls, try connecting to another network (such as Wi-Fi connection instead of mobile data, or vice versa).
It's possible that the UDP (User Datagram Protocol) configuration on your current network is preventing WhatsApp Calling from working correctly.
---
How to Fix failed voice call WhatsApp
Method 1: Reboot your device
The simplest troubleshooting technique to solve failed voice call problem on WhatsApp would be to reset the device.
Quite frequently, the device's RAM becomes full since certain programs do not cease operating even when you dismiss them. Your device's background processes may be cleaned up by restarting it. This method also helps enhance the app's performance.
---
Method 2: Giving WhatsApp the necessary authorizations
Unauthorized access to WhatsApp's features is a significant source of call failures. WhatsApp requires the microphone and other permissions for making calls. So you need to verify whether it has such rights.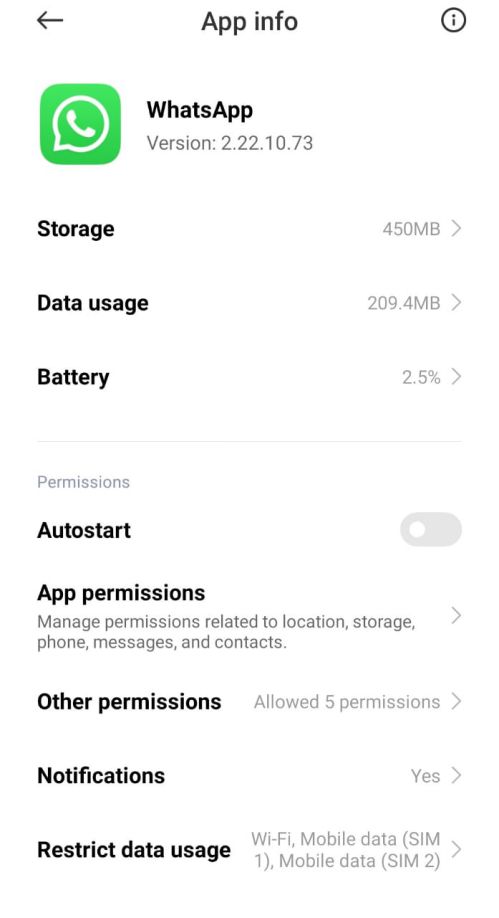 Here's how to do it.
Step 1: Open Settings on your phone and click to Apps or Apps & notifications.
Step 2: From the list of all applications, choose WhatsApp.
Step 3: Click on Permissions.
Permit use of the camera and microphone. For that, click on the permission name and enable it or switch on the toggle.
---
Method 3: Restore App Options
On Android phones, you should also try resetting app settings. Similar to reset network settings, it will not lose any data, but it will return all the settings on your phone to their original (factory) defaults.
To accomplish this, go to the System menu in Settings. Select Reset and then Reset app preferences from the Reset menu. You may also look for reset app preferences in the settings search box.
---
Method 4: Restore Network Configuration
In order to return network settings to their default values, users on Android and iPhone may use a built-in feature. By doing so, network-related difficulties are solved.
So, if your WhatsApp calls aren't functioning, give it a go. You will not lose the data on your phone if you reset the network settings. Learn in full what occurs by resetting network settings.
To reset network configuration on Android, click Settings and go to System. Reset Wi-Fi, mobile, and Bluetooth may be found under Reset. Reset options may be found by searching for them in the search field.
Reset the network settings on your iPhone by going to Settings > General > Reset .
---
Method 5: Reinstall or Upgrade WhatsApp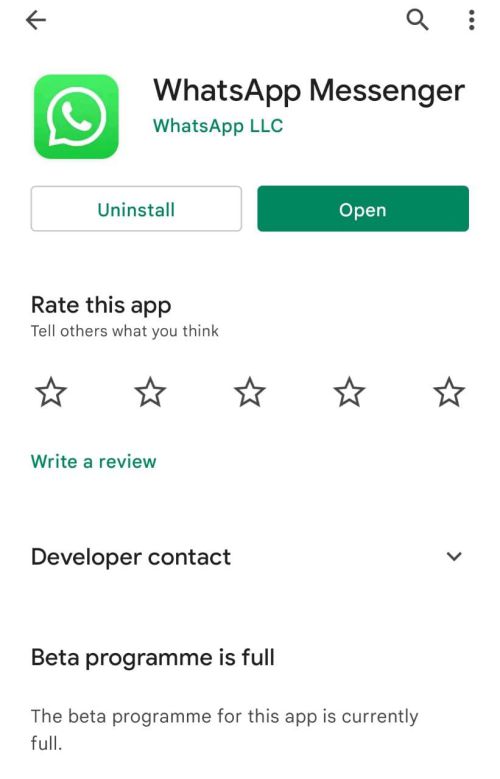 If the issue still continues after following the above solutions, you might consider reinstalling the program. Before you do so, though, ensure you archive your WhatsApp messages to prevent erasing them when you re-install the program.
Furthermore, if you're still utilizing an older edition of WhatsApp, you might try upgrading it since the problem could be with the program itself, and upgrading it to the newest edition might well be the answer.
---
Method 6: Deactivate Battery Saver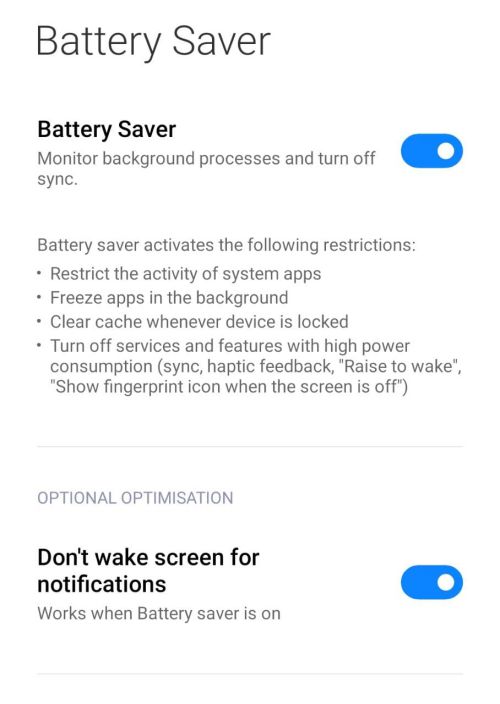 Battery saving mode prohibits programs from operating in the background. Check to see whether your phone's power saving mode is on. If that's the case, either deactivate it or exclude WhatsApp from it. Under most cases, users can find the mode in the battery options menu.
---
Method 7: Alter the Low data usage settings
WhatsApp has a native option to decrease data use. You should try activating or deactivating it to determine whether it fixes the issue for you.
To alter this, go to WhatsApp's settings and make the necessary adjustments. Simply click on How much data do you have? Turn off the toggle next to Low data use.
---
Method 8: Disconnect Bluetooth
Sometimes, even Bluetooth is responsible for the irregular performance of WhatsApp calls particularly if you have a wireless earphone or speaker attached. Whilst that shouldn't be the case, there's nothing wrong with blocking it for a while to debug WhatsApp.
---
Method 9: Deactivate the data saving mode
The role of the data saving mode is to utilize less data. Whilst doing so, it limits key functions from applications like WhatsApp.
If you're using an Android or iPhone, turn off data saving or low data mode. To do so, enter data saver mode in the search present in settings. Finally, switch it off.
On Android, users can find the data limit setting. Now they can choose to either increase it or disable it.
---
Method 10:  Erase the Cache memory of the app
Clearing cache will not destroy any private information from your phone. This deletes the temporary files only. Nevertheless, don't press on Clear storage or Clear data since it would wipe all your WhatsApp messages.
Open your phone's Settings and choose Apps or Apps & notifications from the drop-down menu. Click on WhatsApp under All applications. Tap on Storage followed by Clear cache.
---
Method 11: Enabling the Airplane mode of your device
Airplane mode serves as a savior in some instances. While it's meant to restrict all communications, it aids in addressing network difficulties on the phone too.
So, turn it on for 20 seconds, then turn it off. Then, see whether you can contact others using WhatsApp. You will locate the airplane mode under quick settings on Android. Settings >Network is another place to find it.
On iPhone, it's available under Control Center and under Settings.
---
Method 12: WhatsApp might be unavailable
Reasons why WhatsApp calls are not functioning can be due to an outage from WhatsApp itself. These kinds of problems are uncommon, yet they do occur.
For example, in 2021, WhatsApp along with majority of Facebook, Messenger and Instagram had worldwide outage. Whenever this occurs, the only thing you can do is wait for the firm to correct the issue.
Contact WhatsApp support if you're still unable to make WhatsApp calls after attempting all of the aforementioned steps. The best way to get in touch with WhatsApp support is to launch the app and go to Settings > Help > Contact us.
---
FAQs
Q1. What does it mean failed voice call in WhatsApp
WhatsApp displays a failed voice call as a result of a weak connection on your end or the recipient's end. People shall receive a notification if there was a connection in the first place.
There could perhaps be a number of reasons why your WhatsApp calls aren't being received. Among these include background data constraints, a lack of required permissions, such as a microphone, network issues, and more.
Q2. What does rejected voice call on WhatsApp mean
In WhatsApp, a rejected or refused call is the same as a declined call in general.
When a call is rejected, it implies the person you were contacting rejected it by clicking the red button instead of the green one to answer it.
Q3. Why is my call being declined on WhatsApp
If you try to contact someone on WhatsApp and they don't answer, you'll get the message "Call rejected". A "call not answered" indicates that the intended recipient did not answer the phone.
---
Final Words
Many WhatsApp users have contacted us through social media to report problems, such as failed voice calls.
To help you out, we've created a list of some of the most common questions and issues, as well as some of the most effective remedies and fixes.
If you can't establish a new call on WhatsApp because the app indicates you're currently engaged in another call, clear the cache, erase garbage files and restart your phone.
Then update WhatsApp and install the newest Android version obtainable for your device. When nothing helps, reinstall the app.
Check out the approaches and the fixes in the above-mentioned compilation to repair your troubles with WhatsApp and make voice calls via the app flawlessly.
---
Further Reading:
[6 Ways] Fix no sound on WhatsApp video (2022)
Fix WhatsApp call declined automatically iPhone (2022)
[9 Ways] Fix WhatsApp not showing notifications until opened (2022)
How to Fix WhatsApp calls showing on iPhone log
[7 Ways] Fix WhatsApp call disconnects after 1 minute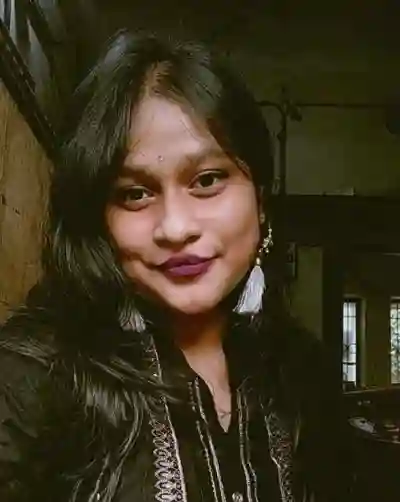 An anime aficionado who also maintains a keen interest in global developments in the fields of technology & gadgets. In her downtime, she can be found trying out all possible varieties of dumplings. A strong believer in animal rights, she can't help but pet every cat she sees.