It is not uncommon for you to receive a message from WhatsApp where the dialog box reads that your WhatsApp security code has been changed. There is no need for you to panic, specially if you haven't changed your mobile number.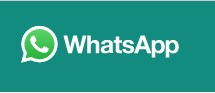 While it is more common to see such occurrence in cases where you've changed phone or your phone number, paired a new device or reinstalled WhatsApp, it may not be the only reasons. WhatsApp can change your security code despite the absence of aforementioned instances.
In this article, we seek to provide answers to some of the commonly asked questions regarding WhatsApp Security Code.
---
Does 'Your Security Code is Changed' in WhatsApp means Blocked
No, 'Your Security Code is Changed' in WhatsApp doesn't mean you are blocked. The security code is changed when one of the users has changed their smartphones or the paired device and even if WhatsApp is re-installed on the device.
---
Can a WhatsApp Security Code be changed without changing phone numbers or reinstalling WhatsApp
Short Answer: Yes, WhatsApp Security Code can be changed without changing phone number or reinstalling WhatsApp if the paired device like PC, is removed.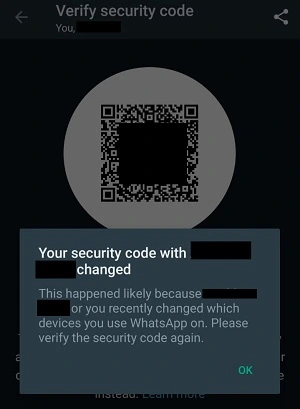 The security codes are employed for an end-to-end secured chats experience between users and the individual with whom they are conversing. These are highly encrypted messages. 
According to WhatsApp's Security and Privacy page, this could be because they both reinstalled the WhatsApp app, switched phone devices, or added or removed a paired device.
Sometimes, users do not realize but the security code changes when a paired device is added or removed. If you are someone who used WhatsApp on web, you will see a changed security code when you logout and login on a PC.
WhatsApp updates security codes on a regular basis, and you usually don't notice it.  There are multiple reasons that can lead to WhatsApp changing the security code.
One possible cause can be to include the re-installation of WhatsApp by any of your connections. Another reason maybe that the other person has changed his/her account type to WhatsApp Business.
---
Why am I getting security change notification from a contact who has blocked me on WhatsApp?
Short Answer: You may be getting a security change notification from a contact who has blocked you on WhatsApp because they haven't deleted your contact from WhatsApp contact list.
When the contact, that has blocked you, reinstall WhatsApp on their mobile phone and signs in again, the security code change notification appears. You may have received this notification because the contact reinstalled WhatsApp on their phone. WhatsApp hasn't yet added this exception to disable one from sending the notification when the contact is blocked. 
Actually, you can choose whether or not to receive the WhatsApp security code change notification. You can configure WhatsApp to send you notifications whenever your security code changes in relation to one of your contacts.
---
SEE ALSO:
Does 'Delete For Everyone' On WhatsApp Remove Media From Gallery
When You Delete A Message On WhatsApp Can Other Person See It
If You Delete A Whatsapp Message, Does It Still Show In Notifications
If I Delete A WhatsApp Chat, Will I Still Receive Messages From That Person?
---
Final Words
Please note that as a matter of fact, you can always verify a contact's security code by making comparisons of it to the code in the chat info screen. If the codes are not similar, someone else could be listening in on your conversation. 
To protect your privacy, we suggest that you end communications with that person and remove the chat history.
We hope that your queries have been answered, and you are less anxious than before!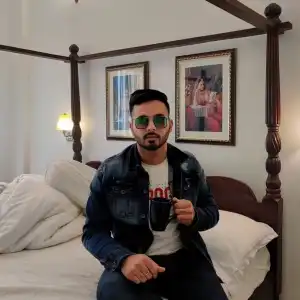 Ankit is an engineer by profession and blogger by passion. He is passionate to do all the stuff such as desiging the website, doing the SEO, researching for the content, writing tech blog posts and more.
---
Stay connected with us for the latest updates! Follow us on Telegram and Twitter to join our vibrant community and never miss out on any exciting content."