Want to know If you delete a message on WhatsApp can the other person see it?
You've landed at the right place!
The use of WhatsApp in our day-to-day lives has become so routine that we can't even fathom a period when we didn't have access to it. The instant messaging program comes with a ton of features that the vast majority of its users never ever take advantage of.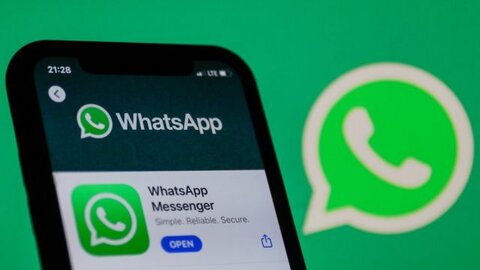 As a result of the requests of its users, WhatsApp developed a function that enables users to delete messages even after they have already been delivered. We will explain exactly what occurs when you delete a message from WhatsApp in the following section of this post.
One of the most helpful tools that WhatsApp's users were given access to was a function known as 'Delete for everyone', which the messaging platform made available to them at some point in the past. If a user mistakenly sends an erroneous message to a group chat or an individual chat, they will not have to worry about the embarrassment of doing so because of this function.
---
When you delete a message on WhatsApp can the other person see it
Short Answer: No, when you delete a message on Whatsapp, other person can't see it. Your recipient will get a message that says, 'This message was deleted '. But they can't read the message after you deleted the message.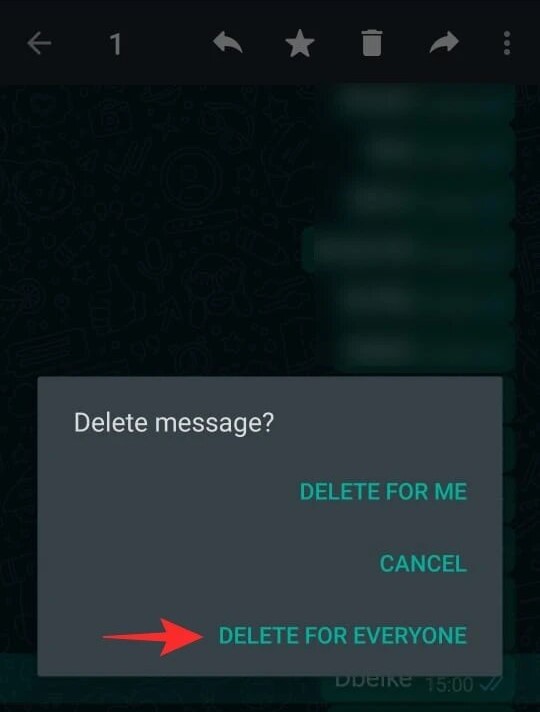 Since quite some time ago, users of WhatsApp have been requesting the capability to erase messages after they have been delivered. Back in 2017, WhatsApp responded to the users' cries for help by implementing the feature. Nevertheless, when the capability was first introduced, it only allowed you to remove a message a few minutes after you had already sent it.
The option has been modified so that you may now erase texts whenever you like using WhatsApp. You are also able to erase any material that you have sent to other users within the conversation by using the Delete Message feature. Messages in group chats may also be deleted using this capability, which can be employed.
The number of ticks that display next to your message might provide you with information about its current state. In the event that a user has not yet encountered your message, the number of ticks will continue to be high.
When the communication has been received and processed, the box will become blue. When you attempt to remove a message from within a conversation, the alternatives that are presented to you are determined by the age of the message.
If you delete a message before anybody has seen it, you will be given the choice to either delete it for just yourself or remove it for everyone. The time limit for the 'Delete for Everyone' feature is 2 days.
Deleting the message from your end of the discussion is the sole effect of having it deleted on your behalf. If you select the option to delete the message for everyone, then the message will also be removed from the other person's end of the conversation.
When they get online, the message will still be hidden from them and they won't be able to see it. When you remove a message in this manner, however, a notice will be left indicating that the message has been erased. On either side of the chat, participants will be able to see this notification.
---
Can I permanently delete WhatsApp messages from both sides?
Short Answer: Yes, you can delete WhatsApp messages permanently from both ends, but the recipient will get a message saying 'This message was deleted '.
You are able to remove messages that you may have sent inadvertently to an individual chat or a group conversation. This is indicated by the name of the feature.
When you delete a specific message in WhatsApp, a label that reads 'This message was deleted' is shown. While this is a wonderful feature to have, WhatsApp also shows the label.
The recipient of the message on the other end of the conversation will then learn that you have erased it. By utilizing this function, one is able to remove not only photographs and videos but also texts.
You need to be aware of the following things before you can utilize the Delete For Everyone feature in WhatsApp:
For this function to operate, both the sender and the recipient must be using the most recent version of WhatsApp. Both the sender and the recipient must be using the newest version of WhatsApp. Once they do so, they will have access to the message deletion option.
It's possible that photographs and videos sent using WhatsApp will remain on a recipient's iPhone even after the sender has erased them.
Photos and videos taken with an Android phone may be removed from both the chat and the gallery based on the phone manufacturer's privacy settings for the Android Gallery app.
Keep in mind that the recipient of your message may have already seen it even if you erased it within seconds of sending it.
Using WhatsApp's Delete For Everyone feature will alert the receiver that you have erased the message, the company explains
---
FAQs
Q1- What happens when you delete a message in a group?
You also have the option to remove a message that was sent in a WhatsApp group discussion. Naturally, this becomes somewhat more difficult as a result of the increased number of persons that are participating in the viewing of the message. To our relief, WhatsApp's group chats tend to adhere to the same general guidelines that its individual conversations do.
---
Q2- Can you undo a deleted message?
No. When a message is deleted via WhatsApp, there is no way to get it back once it has been deleted. Whether you delete it only for yourself or for everyone, there is no way to get the message back once it has been deleted.
A communication that you have deleted cannot be recovered by anybody else once it has been removed.
---
Final Words
The developer of the program has said that in the event that it is unable to remove a message, you will not be alerted of this failure. Therefore, you need to exercise caution before sending any messages to anyone, and you shouldn't put all of your faith in the option that allows you to erase communications.
We really hope that this material was helpful. In the event that you have any questions, please do not hesitate to ask them in the comments section below.
---
Further Reading:
If You Delete A Whatsapp Message, Does It Still Show In Notifications
If I Delete A WhatsApp Chat, Will I Still Receive Messages From That Person?
If Someone Blocked You On WhatsApp, Do They Disappear From Contacts?
What If I Delete A WhatsApp Chat With Unread Messages
Technical writer and avid fan of cutting-edge gadgetry, Abhishek has authored works on the subject of Android & iOS. He's a talented writer who can make almost any topic interesting while helping his viewers with tech-related guides is his passion. In his spare time, he goes camping and hiking adventures.