Need a way to know what happens when you like someone on Facebook Dating?
Wait no more because we have all the information you need to address this issue.
If you are interested in online dating but don't want to download yet another app, Facebook Dating is a great alternative to consider.
Simply open the Facebook app on your device, pick the dating option, and then proceed to build your profile for Facebook Dating. You even have the option of picking from the available images there.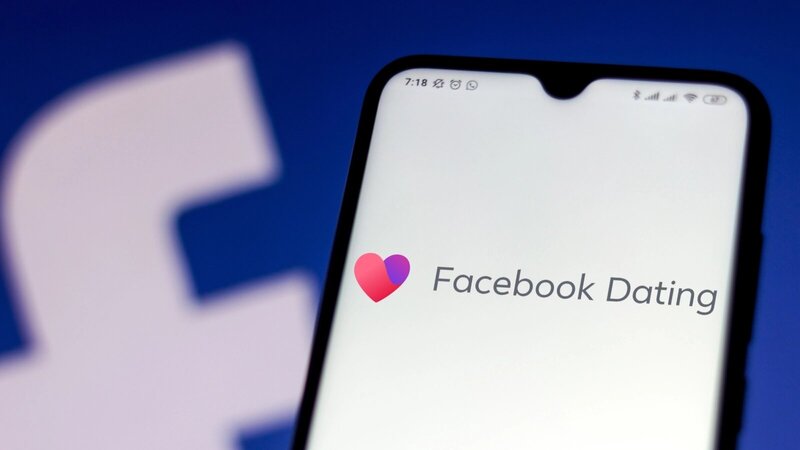 Users have the ability to further refine their search by filtering out potential matches based on factors such as age, children, height, or religion. The program does not yet have a web-based version available.
If you are presently single and already have a Facebook account, it makes perfect sense to give Facebook dating a try if you are seeking someone to go on dates with.
If you have just begun using this service, and you want to 'like' another user on the site, you may be curious about how it works and what will happen once you do so.
---
What happens when you like someone on Facebook Dating
Short answer: If you like someone on Facebook Dating, it will send them a notification that you are interested in them. If they are also interested in you, they can choose to like you back, which will allow you to start a conversation with them.
Nothing will take place until the other person feels the same way about you.
When that individual decides that they like you too, then the two of you will be able to communicate with one another.
In addition, you have the choice to send that individual a message, and if you receive a response from her, you may carry on the discussion from there.
Since Facebook Dating is only an app, you should never take it personally if someone ignores you on the platform because it is merely a dating service.
You need to move on to the next choice as soon as possible since there is a good risk that you will forget the previous individuals whom you loved and to whom you wrote a message to.
The people with whom you have a compatibility match are important because you may take things to the next level with them by chatting with them and determining whether or not you have a connection with them.
---
Why can't I like someone on Facebook Dating
Short answer: You can't like someone on Facebook dating because there's a connection problem, or you've reached the daily limit of likes.
When there is an issue with your internet connection, one of the reasons you won't be able to like someone on Facebook dating is because of that. You had better double-check the settings for your Internet connection because the Wi-Fi at the location you are now at might be experiencing issues. It should repair itself most of the time, so you should be able to swipe again in a very short amount of time.
If you are already in the flow of like Facebook dating profiles and all of a sudden anything goes wrong with the connection, you may switch to the 4G connection on your phone and then continue swiping through profiles.
After all, no one would intentionally desire to be stopped from engaging in an activity that they are presently enjoying.
It is not feasible for you to choose a user and then prohibit that user from loving you when there is a chance to do so, despite the fact that this has been reported multiple times in the past.
When you have achieved the maximum number of likes that Facebook permits for a single day, you will also not be able to like the dating section.
You won't believe this, but you can only like up to 100 profiles in a single day.
Facebook dating will let you know if you have hit the limit, and all you have to do is wait until the next day to begin liking or contacting people again.
If you have already reached the maximum, Facebook dating will let you know.
---
Why can't I see my Facebook Dating likes?
Short answer: You can't see your Facebook dating likes because there is a system problem, your bio is boring, you don't have any good photos on your profile, or you have too few preferences.
There are sections labeled 'liked you' and 'conversations' available on the program. Don't worry about any discussions you have on one app carrying over into another because the ones you have on Facebook Dating are not the same as the ones you have on Facebook or Messenger.
You should be able to see under the tab labeled 'liked you' all of the people who have shown an interest in connecting with you because they found your profile interesting.
Reason 1 – System problem
Facebook's parent firm, like any other Meta-owned program, is subject to system problems and issues from time to time, which requires Facebook to make necessary adjustments.
As a direct consequence of this, you could have a momentary inability to view your likes. You might try the standard methods, such as quitting the application and starting it back up again. If it does not resolve the issue, you will need to restart your phone. That ought to put an end to your problems.
---
Reason 2 – Boring bio
If there are no likes on your profile, try out one of the ideas you've made. To conclude, you might want to consider improving your bio and making it more entertaining to read. If you were better at selling yourself on dating apps, you would have more success.
---
Reason 3 – No good photos
You might have to make some adjustments to your photographs. Your photographs ought to be quite recent and ought to present you in the most favorable light possible.
---
Reason 4 – Few preferences
Change your preferences. It's possible that by selecting fewer potential dates, you've made it more difficult for yourself to get the attention you both need and deserve. Increasing the size of your dating pool will result in an increase in the number of likes you receive.
---
SEE ALSO:
What Does Facebook Dating 'Profile No Longer Available' Mean
Facebook Dating Like Limit (Detailed Guide)
Why Can't I See My Likes On Facebook Dating [7 Fixes]
How To Fix Facebook Dating Messages Not Working
---
Final Words
It's possible that you should give Facebook Dating a shot if you're interested in online dating apps.
You are able to change your choices on Facebook Dating, making it easier for you to locate a suitable partner in your neighborhood. If, after giving the app a try, you check your profile and find that no one has liked it, you might want to consider making some adjustments.
Technical writer and avid fan of cutting-edge gadgetry, Abhishek has authored works on the subject of Android & iOS. He's a talented writer who can make almost any topic interesting while helping his viewers with tech-related guides is his passion. In his spare time, he goes camping and hiking adventures.
---
Stay connected with us for the latest updates! Follow us on Telegram and Twitter to join our vibrant community and never miss out on any exciting content."