Instagram is a prominent social networking website that enables users to post photos and videos with the people who follow them on the platform.
Tagging other people in your Instagram photos, stories, and comments is a fun and useful function. Tagging a user in an Instagram post is a powerful way to bring someone's attention to a post, grab that person's attention, and even engage with that person.
People are encouraged to tag their acquaintances and friends on Instagram since the platform features content that is entertaining and interesting.
There can be a comparable post that triggers a memory, or you might want to draw their attention to a certain aspect of the conversation. If that's the case, naming or tagging them in your post could be a good idea.
In this article, we will walk you through everything that you require to know in order to tag someone on Instagram.
---
How to tag someone on Instagram, so it shows on their profile
Tagging is used for many of the commonplace things you see while browsing through the feed, such as identifying the people in a photo, giving credit to the creator, and drawing attention to a comment.
To make a new post on Instagram, launch the app by tapping the plus sign in the upper right corner of the screen.
Step 1- Click "Next" after selecting the image you want to share.
Step 2- Make changes, then press "Next"
Step 3- Choose the "Tag People" button.
Step 4- Choose the area of the photo you want to use as a tag, then tap it.
Step 5- Find the profile you want to tag, then click it.
---
Can you tag someone on Instagram after posting
Short answer: Yes, you can tag someone on Instagram after posting by mentioning the person you want to tag using "@" followed by their Instagram username.
Massive amounts of posts are shared each day on Instagram, and the option to tag acquaintances and other users has greatly increased the number of individuals who view and interact with these images.
Although Instagram's basic photo and video uploading process hasn't changed much over the years, the app's numerous new features such as the ability to identify a place, set a reminder, include music, and tag other users make it well worth using.
But can you tag someone in a post after you've already made it?
The answer is yes, you may tag someone in a post after you've already published it on Instagram. Instagram lets you go back and change things after you've already shared them with the world. Among the many editable aspects of a post are its tags, captions, and other annotations. Instagram does not allow for unlimited revisions to postings.
After uploading a photo or video to Instagram, users can tag friends by going to their profile.
Step 1- To edit a post, navigate to it and click the three dots in the upper right corner.
Step 2– Then, select "Edit." In the resulting user interface,
Step 3- When users want to add their friends' user names, they should select the "Tag People" option and then press anywhere on the photo or video to select a person.
Step 4- Choose their profiles at this point to start tagging them.
---
When I tag someone on Instagram it doesn't show up on their page (Reasons and solutions)
Short answer: When you tag someone on Instagram, it doesn't appear on their page because there is no internet, you are tagging private accounts, the server is down, the account is disabled or blocked, you have tagged too many people, you are using a new account to tag people, tagging is disabled, you are using the wrong username, you are leaving out the "@," or the other person is using a business account.
If you're having trouble with Instagram tagging, there are a few obvious signs to look for. Instagram posts lose their tags, the tags themselves don't appear in the published image, or you're unable to tag anyone before publishing.
There are a number of potential causes for your Instagram photos not showing tags. The best course of action for remedying the situation will depend entirely on identifying and addressing the root causes of each problem.
Reason 1 – No internet
A user must be connected to the internet in order to tag another user on Instagram. If you do not have access to the internet, you will not be able to tag other users in any of the posts or articles that you create.
If you try to tag someone but do not have an internet connection, you can get an error message, or the tag might just not function.
Reason 2 – Tagging Private Accounts
Instagram users may find it difficult to tag private accounts because the account owner can restrict who can view and tag their posts. You will not be able to reference or tag a private account in any Instagram content, including Stories, posts, comments, or hashtags.
Reason 3 – Server down
There is a chance that Instagram is the source of the issue that prevents you from tagging other users in posts. It's possible that Instagram is currently experiencing some technical difficulties or may be unavailable for a little while.
You can use Downdetector to see if Instagram is experiencing technical difficulties on the website.
Reason 4 – Account Disabled or Blocked
If you tag an account that has been deactivated or blocked on Instagram, you may run into problems with the tag not showing up or not functioning properly.
If anybody blocks you or deletes their account, you won't be able to mention them in a post for as long as it takes for the block to take effect.
Reason 5 – Tag Too Many Persons
Instagram tags may stop showing up or malfunction if you use them on too many people at once. If you try to tag too many individuals in a single Instagram post or story, the post or story will be deleted. By default, each Instagram post can include up to 20 user-specified tags.
Reason 6 – Using a new account to tag
As a measure to combat spam and other forms of misuse on the network, Instagram has implemented certain requirements for newly created accounts. It's possible that you won't be able to tag other users on Instagram right away if you just signed up for a new account recently.
Your Instagram account may not be able to tag other users until you have reached a certain level of activity and engagement on the network. This restriction could take place at any time.
Reason 7 – Tagging is Disabled
If the individual whom you are trying to tag does have the privacy setting manually approve tags activated, their tag will not display on your posting until they have given it the go-ahead to do so.
Reasons 8 – Incorrect username
There are situations in which you are unable to tag a person because the username you entered is misspelled. We have found that some users make the mistake of entering the name of another user while they are tagging someone else on Instagram.
Reason 9 – Leaving "@" out
Instagram users must include the @ sign before a user's username in order to tag them in a post. Instagram won't recognize the account to tag if you leave the username field blank.
Make sure you include this symbol when tagging someone whose request they have accepted by using the correct username.
Reason 10 – The person using a business account
If the person you're trying to tag uses a business account, unfortunately, you won't be able to do so. The reason for this is that business accounts do not permit other users to tag them in posts.
---
Fix: Unable To Tag Friends On Instagram:
Method  1 – Wait for a few weeks
If you have a new account, tagging may not be activated for up to three weeks.
There may be limitations on your ability to tag posts if your account is very young. Instagram limits the capabilities of new accounts, including the ability to tag other users.  You can avoid this restriction by first following the target user before including them in a post.
When you first create an account, you might not have access to tag users who aren't already following you. Following this first can solve the tagging problem before you even mention them in your post.
Instagram will not "trust" your account unless you wait between one and three weeks. In 1–3 weeks, you'll be able to do anything a regular account can do, including tagging.
---
Method 2 – Use Instagram Web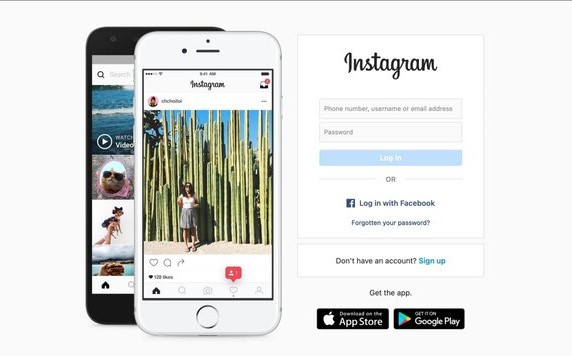 Instagram users who are having trouble with tagging may find that switching to the online version of the app is a temporary but effective workaround. Instagram's web interface may alleviate some tagging problems and provide additional features not available in the mobile app.
If you are experiencing trouble tagging photos in the Instagram app and are confident that the problem is within the app itself, you can try using the web client instead.
Step 1- Launch your internet browser and navigate to Instagram
Step 2- Use your Instagram username and password to sign in.
Step 3- After signing into Instagram, you'll be able to view your feed and begin exploring the platform.
---
Method 3 – Updating the app
Instagram users who are having trouble with tagging may find that updating to the current version fixes their problems. Instagram publishes updates on a regular basis to correct bugs and add new features, and doing so can often remedy tagging problems that users are experiencing.
---
Method 4 – Ask them to approve the tag
Those whose privacy settings have the option to "manually authorize tags" can only use this approach. If a user's tag suddenly disappears from your post, it's possible that they have the setting to "manually approve tags" activated.
If so, you'll need to check with them first to see if they've enabled the feature. Then watch for their green light.
---
Method 5 – Contact support
In the event that you continue to have trouble with tagging on Instagram despite using the remedies described here, it may be worthwhile to get in touch with Instagram support.
---
SEE ALSO:
Can Someone See How Many Times You Viewed Their Instagram Profile?
How To See Unavailable Post On Instagram
How To Fix Blurry Profile Picture On Instagram
---
Final words
In order to properly introduce the persons included in an Instagram post, it is essential to use the "tag" function. Instagram's tagging features can malfunction at times.
If so, then you can correct the situation by applying the techniques discussed here.
Technical writer and avid fan of cutting-edge gadgetry, Abhishek has authored works on the subject of Android & iOS. He's a talented writer who can make almost any topic interesting while helping his viewers with tech-related guides is his passion. In his spare time, he goes camping and hiking adventures.