Why am I still getting texts from a blocked number?
If you are curious about this, then you are in the right place.
Despite all the advanced capabilities of modern cell phones, texting remains a primary application. Because of cell phones, we are even able to send text messages to people in faraway countries.
Furthermore, make at no additional cost to us, depending on the app o additional cost to us, depending on the app that we use.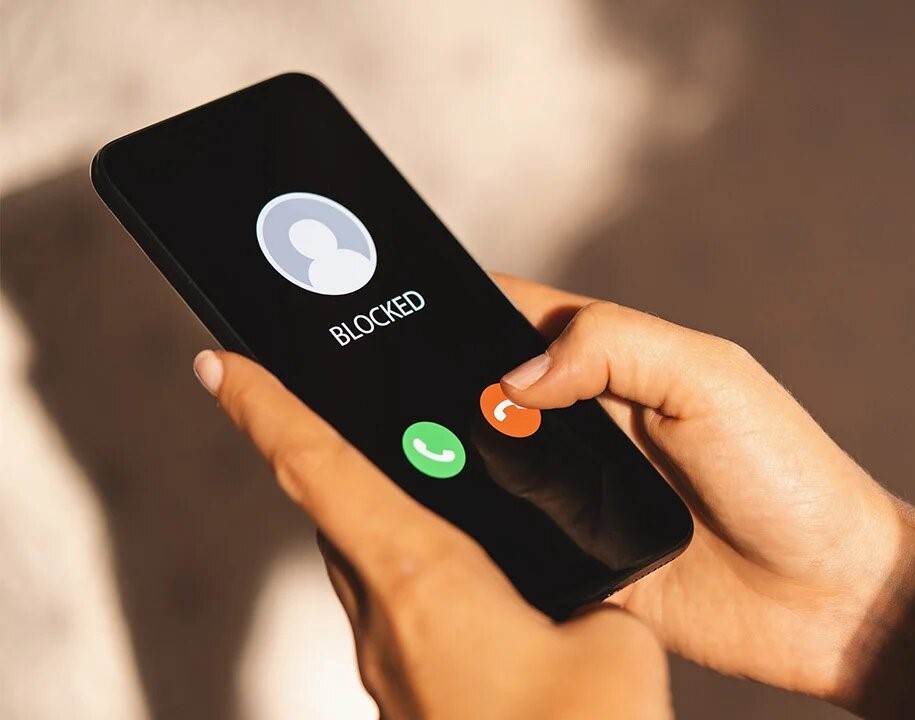 The usefulness of a simple phone call or text message is undeniable in the modern world, but the simplicity it provides can also leave us vulnerable to scams or even minor inconveniences.
Sometimes, all you need to do is be able to do is block the number of someone else.
This might be done as a means of avoiding pressure. This could be done for a variety of reasons, including avoiding tension with a friend or family member or preventing unknown parties from having access to your phone number.
Then why do I continue to receive texts from a number that has been blocked?
---
Why am I still getting texts from a blocked number?
Short answer: You are still getting texts from a blocked number because they're using third-party apps or your device is old.
As an alternative to conventional SMS or texting, numerous messaging applications are now available for users to make use of. People will occasionally do this in order to sidestep the requirement that they use SMS or text messaging on a regular basis.
You have most likely made use of at least one of these applications, but some of the most typical ones are as follows: These are applications that are not preloaded into your phone, but they are available for download from the app store of your choice if you so desire. A lot of these apps provide you with new channels via which you can communicate with other individuals.
Even though it's good to have so much leeway, if you want to prevent someone from getting in touch with you, this flexibility can cause some complications. When you use a normal block, it does not necessarily stop someone from trying to approach you in another way, especially if they have more than one way to do so.
Apps such as Instagram, Facebook, WhatsApp, and many others could fall into this category. Even if you have previously banned a number via the standard method, it is possible that you will continue to receive messages from that number if it has access to any third-party apps that you have installed on your phone.
---
How to stop receiving messages from blocked numbers
When we block a person or a spammer, it is entirely because we do not intend to participate in the conversations. Therefore, it is really inconvenient, to say the least, if we continue to get texts from a blocked number.
In this post, we have made an effort to detail the various ways in which you can address this issue. The steps are not complicated in any way. If you pay attention to each of these instructions, you should be fine.
Method 1 – Report messages to your mobile network provider
It's possible that people are growing smarter, but mobile service providers are also getting better at recognizing phone numbers and blocking them.
If you report suspicious or spam messages to your carrier, you are helping to protect yourself and others from future texting scams that are identical to the one you just reported. Customers of AT&T, Verizon, or T-Mobile may do this task by simply sending a spam message to the number 7726.
You also have the option to report an unknown or questionable phone number, as well as file a complaint with the appropriate authorities in your region.
Scams on the internet and unsolicited texts may both be reported to the Federal Trade Commission in the United States of America through the National Do Not Call Registry.
---
Method 2 – Unblock and Block Them Again
This one is as easy as it seems, yet it frequently does miracles despite its lack of complexity. For this purpose, if you are still receiving messages from blocked numbers after you have blocked them, all you need to do is unblock the numbers and then block them again so that your preferred option is registered one more time.
---
Method 3- Soft reset phone
Some iPhone users have suggested that doing a soft reset fixes the problem.
Steps to perform a soft reset on an iPhone X or newer:
Press and quickly release the volume up button.
Press and quickly release the volume down button.
Press and hold the side button (power button) until the Apple logo appears on the screen.
Release the side button and wait for your iPhone to restart.
Performing a soft reset on an iPhone X or newer model will not delete any of your data or settings. It's simply a way to restart the device and clear out any temporary software glitches that may be causing issues, such as receiving messages from a blocked number.
---
Method 4: Enable "Filter Unknown Senders"
Enabling the "Filter Unknown Senders" feature on an iPhone can help prevent messages from unknown numbers, such as those in a group text, from appearing in your main messaging inbox. Here are the steps to enable this feature:
Open the Settings app on your iPhone.
Scroll down and tap on "Messages".
Scroll down to the "Message Filtering" section and toggle on the "Filter Unknown Senders" option.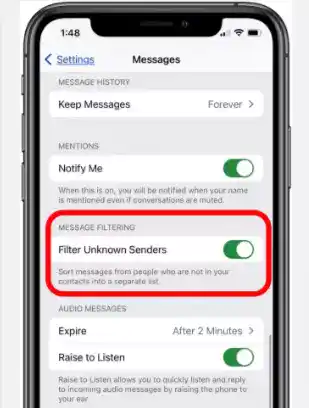 With this feature turned on, messages from unknown senders will be automatically filtered into a separate list, so they won't clutter your main messaging inbox.
---
Method 5 – Use spam-blocking apps
Utilize an application that actively blocks text messages sent by spammers and fraudsters in order to provide an additional layer of protection against unwanted messages.
These applications make use of vast databases that are kept up to date in order to automatically filter spam communications and text messages that are part of the fraud.
The most effective text filters for Android do more than just prevent spam texts from being sent. They also contain capabilities such as the ability to silence incoming calls and recognize spam, both of which can serve as early warnings of potential fraud.
For Android:
1. Calls Blacklist
Calls Blacklist is an app that blocks not just phone calls but also SMS messages, and it gives you the ability to block calls and messages from both known and unknown numbers.
You may also get rid of disruptions by entirely disabling call alerts on your device.
Calls Blacklist is an easy-to-use application that allows for total personalization. You may block numbers that begin with the same digits and modify a variety of other options.
You also have the option to set a personalized schedule that will lock your phone at the times and dates of your choosing.
2. Key Messages
The artificial intelligence-powered text message blocker for Android known as Key Texts is capable of automatically blocking spam messages sent from unknown senders.
Because it is completely MMS-compatible, you will have no trouble sending any multimedia material. You have the option to ban SMS messages according to categories, and your data may be backed up to your Google Drive account at any time.
3. TrueCaller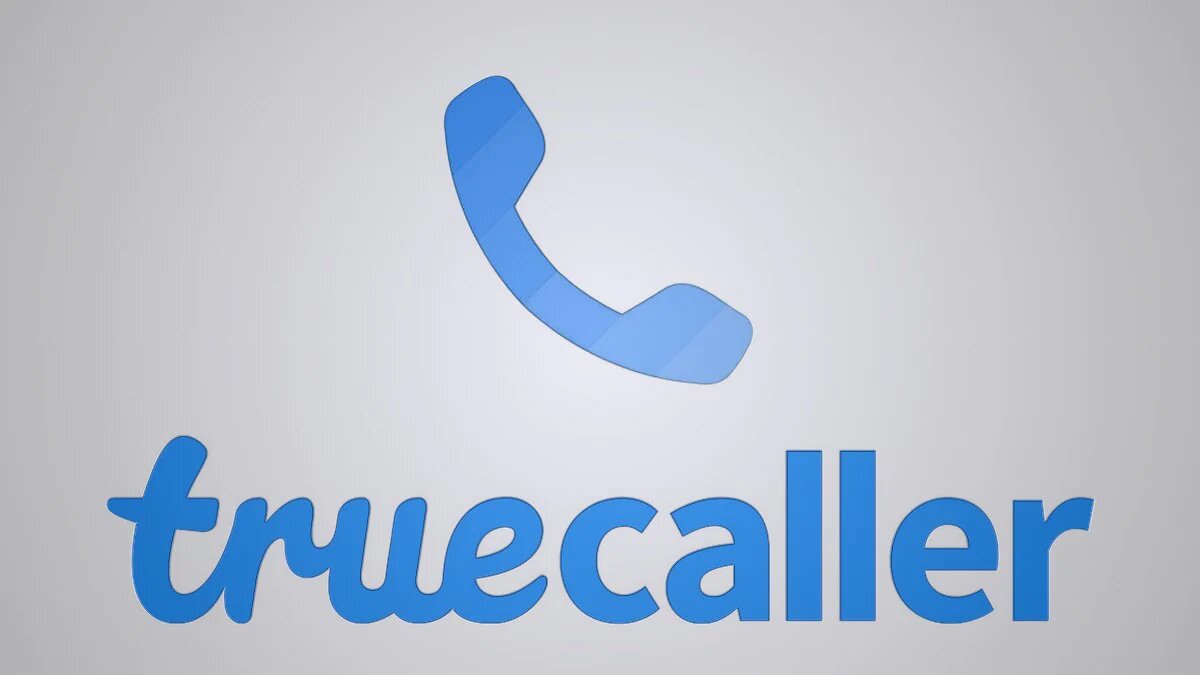 TrueCaller, which is one of the largest and most popular applications that block spam, offers a completely free membership tier, all the while successfully warding off spam messages in a methodical manner.
It comes with a spam filter as well as a caller ID, and it has the ability to automatically identify spam, robocalls, and other fraudulent communications before you ever pick up the phone to answer them.
In addition, each spam caller's identity may be verified by the company's centralized database, which uses the information and experiences of other users of the company's network.
---
For iPhone:
The addition of SMS filtering software to your iPhone is like adding an extra layer of security. Top iOS text and call filters are effective against virtually all spam and get more so with each spam text complaint.
1. Hiya
Hiya is a robust iPhone software that can automatically identify and reject spam calls such as robocalls and telemarketers. Spoofed spam calls may be prevented easily and you can view the numbers you've blacklisted (area code and prefix). It also has a reverse phone lookup feature that may be used to put faces with previously unknown phone numbers.
2. VeroSMS
VeroSMS is a privacy-focused SMS filter that provides options for blocking messages based on keywords or crowdsourced data from a user's geographic location.
It does not read your messages and does not save any of your information on its servers.
You'll be able to tailor your contact list to suit your needs, with the option to block calls from unknown numbers while allowing calls from known contacts to go through.
3. SMS Protection
SMS Shield is a machine learning spam filtering tool that can be used both online and offline to efficiently detect and delete unwanted texts.
You may manually block certain SMS contacts based on keywords, and its AI engine can quickly and accurately distinguish between fresh and recycled spam.
There's also a setting tailored to regular fliers that lets them disable international texting completely.
---
Method 6 – Update Phone
This is extremely important whether you use iOS or Android as a mobile operating system. Always make sure that your phone and all of its apps have the most recent updates.
If you do not do this, your phone may have latency, a glitch, or simply not register your inputs, such as when you try to block, blocked numbers, it is a good idea to check and see if there are any waiting changes and see if there are any changes that are waiting.
---
Method 7 – Block them from all other mediums
This is another approach that might work to solve the problem. If you've already blocked a number on your iPhone but are still receiving messages from it, you should also block the contact from any other channels they may use to get in touch with you.
That leaves cutting them off from social media and messaging platforms like Instagram, Facebook, WhatsApp, and others.
---
Final Words
This concludes the discussion on how to block text messages if you are still getting texts from blocked numbers despite having them blocked. The procedures have been tried out and evaluated, so there is a good chance that they will be successful.
---
 SEE ALSO:
Sorry It Has Not Been Possible To Connect Your Call Please Try Again Later
Can You Call Someone On WhatsApp If They Blocked You
Couldn't Read NFC Tag Meaning And How To Fix It
Technical writer and avid fan of cutting-edge gadgetry, Abhishek has authored works on the subject of Android & iOS. He's a talented writer who can make almost any topic interesting while helping his viewers with tech-related guides is his passion. In his spare time, he goes camping and hiking adventures.