NFC, or Near Field Contact, is a phone feature that allows your phone to communicate with other devices by being physically close to them.
It is an amazing wireless technology that allows you to make contactless payments, share Wi-Fi passwords, access apps on your phone, open websites, and do a variety of other things.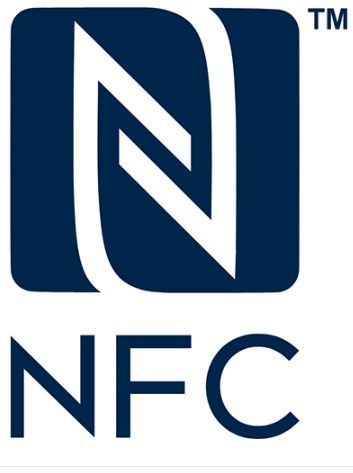 However, sometimes people face a citation where they are unable to use the NFC feature. A message that reads 'Couldn't Read NFC' appears on their device.
Here, we detangle the citation and the reasons behind it. We also present some easy and quick fixes for you to deal with this problem.
---
Why does my phone keep saying couldn't read the NFC tag try again
Short Answer: Your phone keeps saying that it couldn't read the NFC tag, try again because there is some disturbance that prevents the NFC module in the device from being read by the NFC reader. 
Other reasons would include that the mobile device is unlocked and in standby or sleep mode.
The mobile device settings could be incorrect.  It is also possible that the NFC function is not switched on in the network settings menu of the mobile device.
Further, the NFC reader may be deactivated on your mobile device. Another factor that affects the NFC reader is the position of the mobile phone while placing it before another NFC reader.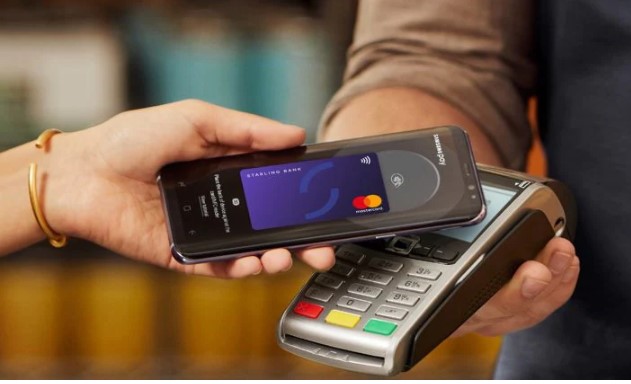 Also, some other device or object could cause interference with the signals. This could be due to a previous connection or multiple pairing requests occurring at the same time.
---
What does being Unable to read NFC Tag mean?
Short Answer: Unable to read NFC tag means that the NFC signals cannot be detected by the NFC reader. 
You are receiving the "Couldn't Read NFC Tag Try Again" error your device may be in proximity to another device or object such as a credit card and NFC has been enabled in your device settings. 
Once you attempt to use NFC to share something and receive a "Can't find NFC tag" error, it means that your phone was unable to locate the other NFC device. It must be able to decipher the code of the other device in order to function.
We will now explore potential solutions to fix this.
---
How to fix Couldn't Read NFC Tag
Find some of the best ways to fix couldn't read NFC:
Method 1: Unlock the device
Firstly, the NFC will not work if you are trying to use it while your device is locked. The phone can read NFC tags when it is in awake mode as per the default settings in most phones. 
However, note that this requirement of unlocking the device can be changed from the settings under connection preferences.
Method 2: Hold Phone Properly
The back side of the phone usually contains the NFC reader, so make sure that you hold it in the correct form. It may differ from device to device.
Make sure that while tapping the device, the NFC module is in contact with the reader.
The NFC module can also be present at the center of the back or next to the camera lens. So keep trying in different positions and angles, till it gets detected. 
Method 3: Restart Your Phone
Some of the biggest technical issues get solved with just the click of one button-the restart button! 
When you restart the phone, it can help resolve any frozen apps or temporary glitches in the device. It will refresh and give a boost to the device's functioning capacity. 
Go to the power option from the menu and click restart. Wait to see if the NFC works now.
Method 4: Clear the Cache
In most cases, clearing the cache can greatly help. 
Here's how to clear the NFC service cache on your Smartphone:
Step 1:

Go to

Settings

on your phone

Step 2:

Select

Apps and

then click on

See all apps
Step 3:

Next, choose

NFC service

from the list.

Step 4:

Click on

Storage
Step 5:

Now click on th

e Clear Cache

button that appears. 
Restart your phone and see if you are able to use NFC. 
Method 5: Reset the Settings of your device.
If all options fail, you should consider resetting all your device settings. And app preferences. This will restore all the default settings including Wi-Fi, Bluetooth, cellular data, and NFC of your device. 
Resetting the device can help undo any setting that has interfered with the operation of NFC mobile. 
To do this, click on Reset settings or Reset app preferences from the Settings app on your device.
Method 6: Do away with Magnetic Accessories
Some magnetic mobile accessories such as phone covers, pop sockets or even stands can interfere with the NFC signals due to the magnetic field created thereby causing disruptions. This can cause the NFC to not work well. See if the issue still persists once you get rid of such parts from your device.
Method 7: Set Settings in Payment Application
If you cannot make contactless payments because the NFC is not working, you might want to look into the payment app settings first.
If the app has not been allowed to read the NFC, then you will have to change it.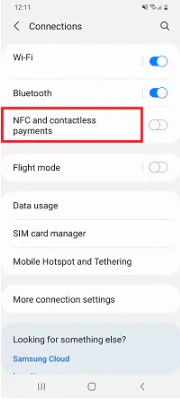 To do this, follow the step below:
Step 1: Open Settings on your device
Step 2: Go to Connection Preferences from the Connected Devices option
Step 3: Next, Click on Contactless Payment.
Step 4

: Finally, choose the app that you want to make payments with.
---
FAQs
Q1. Can I use NFC without access to the internet?
Yes. NFC services do not require an internet connection. However, if you need to use NFC payment services, you may need to connect to the internet.
Q2. How can I know if my phone's NFC is functioning properly?
If you want to see if your NFC chip works, you can follow these steps. Take out your credit card.  Such as a Visa card that has an RFID chip.  And place your phone on top of it.
It will scan, open the tag app, and inform you that it is an unknown tag because it is not identified by that app; however, it will assure you that it is working.
---
Final Words
I hope the above solutions assisted you in resolving the NFC  issue on your phone thereby you to use the cool NFC feature.
---
Read more:
(10 Fixes) YouTube Premium Background Play Not Working
Fix Twitter Advanced Search Not Working
Fix: Instagram Video Selfie Verification Not Working (5 Ways)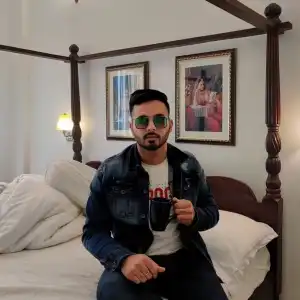 Ankit is an engineer by profession and blogger by passion. He is passionate to do all the stuff such as desiging the website, doing the SEO, researching for the content, writing tech blog posts and more.
---
Stay connected with us for the latest updates! Follow us on Telegram and Twitter to join our vibrant community and never miss out on any exciting content."