Watching movies and TV shows at home have drastically increased especially after the COVID-19 pandemic. Today there are a number of streaming devices like Roku, Google's Chromecast, firestick, Apple TV and to name a few. These devices help you to stream your favorite movies and shows easily on your television.
Well, if you have bought a television in the past couple of years, you'll likely be able to stream all your shows directly from your TV's remote. Most of the TVs these days come with services like Netflix, Hulu, and Amazon Prime, etc already installed. Well, entertainment options aren't limited to these services. If you want more from your TV you can install software like Kodi and Plex.
If you own a Samsung TV that you have bought after 2016, you are lucky. You can easily install Plex on your Samsung Tizen and stream all your favorite shows and movies. Recently Plex has released a new update with version number 5.8.2 for Samsung Samsung TVs (Tizen 2.4, 3.0, 4.0, 5.0, 5.5). Below are all the new features and bug fixes.
---
SEE ALSO: 35 sites to watch movies online
---
Plex v5.8.1 for Samsung TVs Changelog:
Version: 5.8.1 Preview
Platforms : Samsung 2016 to 2020 UHD Televisions (Tizen 2.4, 3.0, 4.0, 5.0, 5.5)
Note: This update only applies to users who are opted into the Public Preview.
NEW:
Make it clearer on the settings list that there are more settings
Allow entering pin for the focused user without first hitting OK/Enter
Prefer season art for seasons on episodes screen
Show more settings when scrolling through sections
FIXED:
Show album art on player and album screen if available
Improve images for Live TV on Plex featured channels on the home screen
Fixed home hubs being duplicated when navigating back
Fixed home screen hubs missing in some cases
Fixed an issue with home screen hubs getting duplicated
Fixed Movies & TV channel items having the wrong aspect
Fixed some issues with seeking during playback

While seeking should now be more stable, there is still an issue with seeking that can sometimes occur when transcoding, which we are investigating.

Fixed Smart Hub duplicating recently added hubs
Source: https://forums.plex.tv/t/224615/39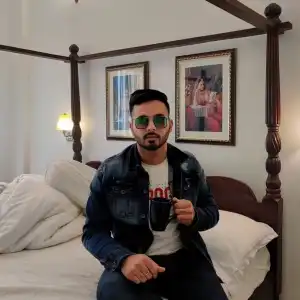 Ankit is an engineer by profession and blogger by passion. He is passionate to do all the stuff such as desiging the website, doing the SEO, researching for the content, writing tech blog posts and more.