We all know what we get when we think of a smart TV with features that come up to your smartphone. Yes, Apple TVs are legit the real deal out there. Now, our topic for today concerns the absence of an app store on Apple TV; why is there no app store on my Apple TV?
Many users have agreed with the exceeding tech innovation that Apple has brought forth in all its technology. Hence when we consider the smart TV, we should never look down on it for any kind of hiccup that you may come across.
Having said that let us look at the issue we have at hand. In a typical iPhone, you have the App store getting you the applications that you need. On the contrary, when it comes to Apple smart TV, users have experienced only a portion of the provisions available in their iPhone, on the TV.
So if you feel like Apple TV is not at par with the iPhone, as is a common notion, then read on to find out how you can get the real deal out of your Apple TV.
---
Why is there no app store on my Apple TV?
The basic difference that you meet in a TV and mobile, is the flexibility in its usage. So other than the widescreen and screen sharing provisions, the Apple TV has great features enabling a smart experience.
Now, since the release of several models of Apple smart TV, there has been an extreme upgrade in the latest generation of Apple TV. You will find various changes expressed throughout their innovations.
For instance, the reason some of you won't find the App Store on their Apple TV is that apparently, the third-generation Apple TV does not have an app store. You will have to be sufficed with the inbuilt applications.
However, this provision is available in a 4K Apple TV HD. You get to install several applications onto your TV and even access every streaming platform out there. Yes, there is much more to it; Dolby Vision, enriched hues, and aesthetic model. The list will never end.
But that is not what we are looking for. So to answer your question, yes, there is an Apple store available with 4K TV. So if you have a different model of Apple TV, then you might as well not have found the app store on your TV.
So here is how you can go about and install an application without an app store.
---
How to download apps on Apple TV?
When you look forward to experiencing the services offered by that one application but you realize that the app store is nowhere to be found, then here we are with some simple explanation.
Since the models of Apple TV before the 4K model does not necessarily have an app store provision, you can go ahead with the steps given below to work out the required installations;
Firstly, update your 3K TV. For this;
Open 'settings on your TV.
Then select 'Reset'. And then choose 'Software updates'
Click on 'Update software'.
This will show you the available updates.
Download them and wait until your Apple TV performs a reboot.
This is the only way to go for any kind of application installed on your Apple TV. The following information will guide you in downloading an application using the app store.
---
1. Try a factory reset to fix no app store on Apple TV.
A factory reset is a go-to method of eliminating any sort of glitch or bug that might persist in the system. Moreover, a factory reset the TV to its original form so that any sort of post-changes will be rectified and made into the way it was soon after its purchase.
Performing a factory reset will erase any sort of changes or data that you might have stored on your TV.
How to perform a factory reset on Apple TV?
Firstly, you will have to open 'settings on your Apple TV.
Then select 'system' and click on 'Reset'.
This will reset the entire system of your TV into its original format.
Now the TV will undergo a reboot.
Once it is powered on again, then look for the App store on the home screen.
This is one effective way to get back any of the software that might have disappeared in the course of your use.
---
2. Browse the hidden apps in any of the files on your Apple TV.
Sometimes application gets included in folders that are not found on the plane site. Such folders have many applications that are visible only when opened and are not found on the home screen.
---
---
Frequently Asked Questions.
Q1. Why can't I see the App Store on my Apple TV?
To get new apps that you can use on your Apple TV update your software. If you're not a user of a 4K model Apple TV, then surely you won't find the App store service on your system.
Instead, you will need to go about with an update to find your required application. Refer to the above article to know more about the methods.
---
Q2. Why can't I download apps to my Apple TV?
If you find that you are unable to download any applications onto your Apple TV, the first thing to do would be to check your connection. A strong bandwidth is required for any sort of downloads or updates.
The next thing to try would be giving your Apple TV a reboot. This will bring out any glitches from the system and helps eliminate lag and other distortions. Periodically, restarting your Apple TV will help maintain its functionality to a great extent. Refer to the above article for further reference.
---
Conclusion
This article explains the various ways to utilize the app store on your Apple TV and how you can make it available in your specific model of Apple TV. Refer to the above information to learn more on what models support the App store and how you can download applications in the absence of an app store.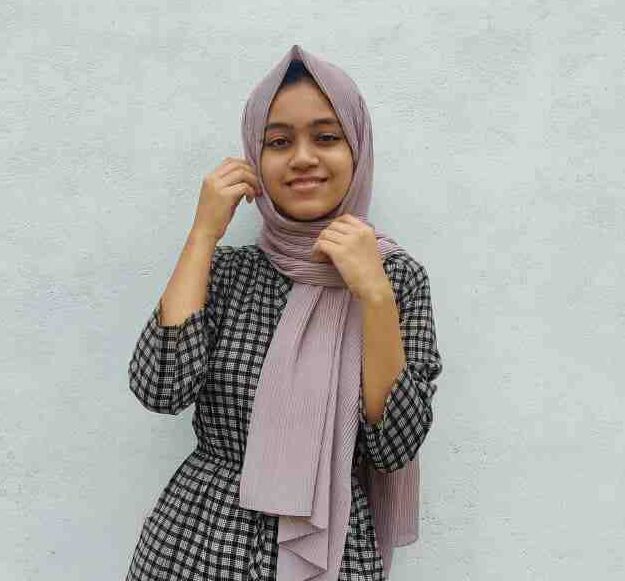 Dilha is a writer who loves composing poems and going into deep research on all kinds of tech stuff that they don't teach in school. Anything that marks the extraordinary part of this generation excites her. she is currently persuing her degree in genetic engineering. here at Android Nature, she is assigned with various cool topics and is responsible for sharing cool insight and updates on the same.