Discord is a messaging app that connects you with individuals from all over the world, allowing you to chat with your pals and make new ones. It is designed exclusively for video gamers and provides them with tools that will assist them in locating one another, arranging their games, and interacting with one another while they are playing games.
Users are able to communicate with one another through a number of different channels, including voice conversations, video chats, and text messages.
A discord community or server is one of the finest places to meet new people and talk or send voice notes for free. Discord is one of the best platforms for doing either of those things. Having to log in every time is one of Discord's most significant shortcomings.
Users of Discord are sometimes irritated by the fact that they are required to regularly validate their email addresses in order to access their Discord accounts.
Or get the following error: Discord 'a new login location detected *** unknown terminated.'
---
What does the new login location detected mean on Discord
Short answer: A new login location detected on Discord means that someone tried to log in to your Discord account from a different place or network.
There are a number of glitches and other problems with Discord, despite the fact that it includes a lot of fantastic features that let you engage with other people and make your experience more enjoyable.
One of these issues is referred to as "new login location detected" on Discord, and it occurs whenever you attempt to connect to the service despite the fact that you have previously used the same device to sign in.
If Discord alerts you that a new login location has been discovered, it signifies that an unauthorized user on a different computer or network has tried to access your account.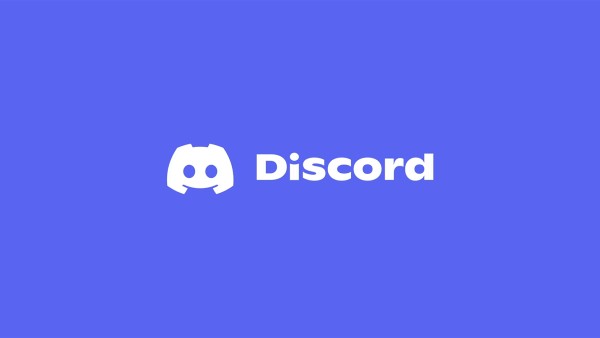 This notice is shown to users of valid Discord accounts quite frequently, and the primary reason for this is that they have either switched their mobile network or moved to a new area. A security aspect of Discord is that it will alert you if it finds a new login location.
This alert will be sent to your email address or displayed on your login page whenever an unauthorized third party attempts to log in to your Discord account using a device, IP address, or location that is not their own.
If you use a different device, connect to a different network, or access your Discord account from a different location, any of these things will have an immediate and direct impact on your ability to use your own Discord account.
If you believe that it is a software fault or an error message, then you are incorrect in thinking that. It is a safety measure for your Discord account that you have chosen to enable.
---
Why is Discord saying a new login location detected?
Short answer: Discord is saying a new login location detected because you are logging into Discord from a different location or through a different network connection, or if someone else tries to log in from a different region or network,
If you want to connect with other gamers and people who have hobbies that are similar to yours, Discord is the place to go. After inputting the same email and password from the same device, many users have reported seeing the error message "New login location detected, please check your email" when attempting to log in to Discord.
This notice may occur the first time you access Discord from outside your usual environment or network. It is necessary for you to confirm your Discord account in order to fix this issue.
When you join your Discord account on a new device, you will also most likely see a notification informing you that a new login location has been detected.
In the event that you do not resolve this issue, you will be unable to sign in to your account until it has been appropriately handled and resolved.
In case you get the message "New login location detected, please check your email" when you try to access your Discord account, you can relax.
Authenticating your account is as simple as implementing a few actions outlined below.
Step 1– To get started, go to your email inbox and open any messages that have come from the Discord email address.
Step 2– If you open the email, it will reveal your IP address and geographic location.
Step 3– To verify that your Discord account is yours, click the "Verify Login" button.
Step 4- A notification that reads "IP authorization link has expired, pleases log in to resend the link" will show up on the screen. When you see this message, click the login button.
Step 5- You will then be taken to the homepage of Discord, where you will see a message informing you that your login was successful. Through the Discord client application, you will also have the ability to successfully sign in.
---
How to bypass new login location detected Discord without email
It has been noted that this issue occurs on both the desktop and browser versions of the Discord software. If you have input your login credentials from many locations, you will most likely run into this issue. This is because this is a general circumstance.
If you follow the steps that have been laid out for you, you should be able to find a solution to this problem.
Method 1 – Bypassing Discord's New Login Location Using the Discord App
Your ability to utilize your own Discord account will be immediately and directly impacted if you use a different phone, link to a different channel, or access your account from a location other than the one you normally use.
But if you apply this strategy, you will be able to resolve this issue.
Step 1 – Sign in to Discord on your phone
Connect your mobile device to your Discord server. In addition, always use the most up-to-date version of the Discord app to prevent compatibility difficulties.
Step 2 – Launch the App's QR Code Scanner
Navigate to the User Settings menu in Discord. Clicking on the profile picture in the app's status bar (usually at the bottom right) will take you to your personal settings. Following that, look for a link labeled Scan QR Code and click it.
After selecting this option, your phone's camera will be activated so that you can scan the QR code and access your account.
Step 3 – Open the login page for Discord
You can skip entering your information into the login page and go straight to the next step by scanning the QR code with your mobile device.
In the event that you were able to correctly scan the QR code, your profile icon would have appeared in its place.
---
Method 2 – Delete temporary Windows files and folders
Some users have reported that this update was successful for them when applied to their desktop versions of Discord, so keep that in mind.
Windows processes information and compresses files using temporary folders as the intermediate step. Emptying them on a regular basis will avoid the accumulation of an excessive number of unnecessary files that would use up space on the hard disk.
Before continuing, ensure that all windows and programs are closed, so you can get the most out of the process.
Step 1- To access the desktop, select the tile located on the Start screen.
Step 2- When you are at the window for the desktop, concurrently hit the Windows key and the R key to bring up the Run command box.
Step 3– In the box labeled "Run," type "%TEMP%" and then press the Enter key.
Step 4- While in the opened Temp folder, hold down the Ctrl key and press the A key at the same time to select all the contents in the folder.
Step 5- To delete the objects that have been chosen, you must first press the Delete button on your keyboard.
Step 6– After the TEMP folder has been cleared out, you must restart the computer in order for the modifications to become active.
---
Method 3 – Set mobile device as the primary device
When you utilize your own mobile smartphone as your primary device. You will be able to see the person's IP address, location, and the device they were using at the moment they tried to access your Account whenever that person makes a login attempt.
You will have access to this information whenever they make it available to you. If you decide to go with this alternative, the relevant information will be sent to your mobile device, rather than to the inbox of your email account.
---
Method 4 – Disable two-factor authentication

Disabling two-factor authentication is yet another approach that might be utilized to get around the newly discovered login location. As a direct consequence of this, you will no longer be required to be concerned about receiving any new login location messages.
Step 1- To get started, you will need to log into your account with Discord and navigate to the User settings menu.
Step 2– You can disable two-factor authentication by navigating to the "My Account" section of your User Settings and scrolling down until you see the option to do so.
Step 3– To turn off two-factor authentication, you must first locate the blue lettering that says "Remove 2FA" and then click on it.
Step 4- You will be required to enter the six-digit authentication number after selecting the "Remove 2FA" option from the drop-down menu. After doing so, the two-factor authentication will be disabled.
Step 5– When you have finished entering the code, you will need to click the Remove 2FA button once more.
---
SEE ALSO:
How To Fix Discord 'Unable To Confirm The Payment Method'
How To Get Emoji ID Discord (Mobile, Without Nitro)
How To Remove An Existing Discord Account Is Already Using This Number
---
Final Words
When you or an unauthorized third party attempt to log in to your Discord account using a new device, location, or IP address, the security feature notification "new login location detected" is displayed. This happens anytime the login attempt is made.
It is not a mistake; rather, it is a safety mechanism. I sincerely hope that this post was of some use to you.
Technical writer and avid fan of cutting-edge gadgetry, Abhishek has authored works on the subject of Android & iOS. He's a talented writer who can make almost any topic interesting while helping his viewers with tech-related guides is his passion. In his spare time, he goes camping and hiking adventures.