MangaDex, as the name suggests, is an app in which you can search and read among a wide range of titles from different comics, sources, genres, and more. In case you do know, the manga is nothing but comics and novels which originated from Japan. Earlier, it was only limited to written formats. These include comic books, magazines, novels, stories, etc. 
But, with the increase in technology and entertainment scale, we now have anime in the form of videos as well. So, the word manga can collectively refer to as anime content of Japan in various forms. For those manga readers and viewers, MangaDex used to be a companion app. In this app, you can find almost every popular manga title. Overall, with a simple UI and features, MangaDex was the choice for the masses. 
Unfortunately, MangaDex is not working for the past couple of days. If you search the web or head over to the official website, then you may realize that something is fishy. Well, this sort of downtime is not any serious issue for apps and sites like MangaDex. But the thing is that this time may last longer. On a rough scale, MangaDex will be in this scenario at least for 2 to 3 weeks. So, let's dig deeper and get an idea of the complete story. We have tried to summarise everything that happened so far, the future, and some alternatives.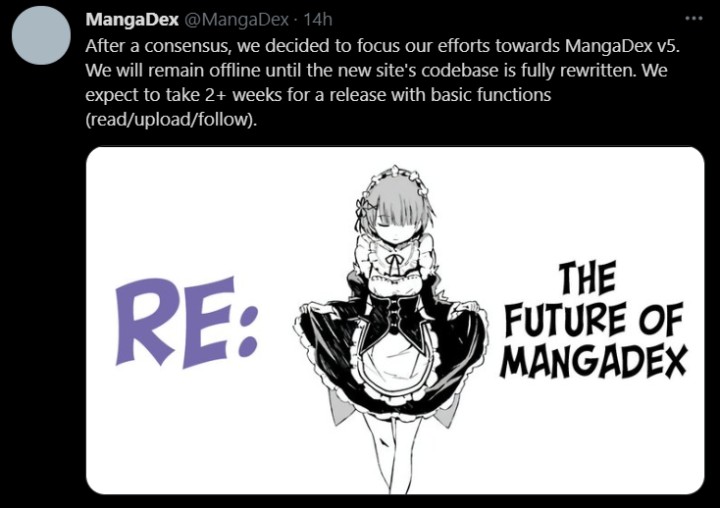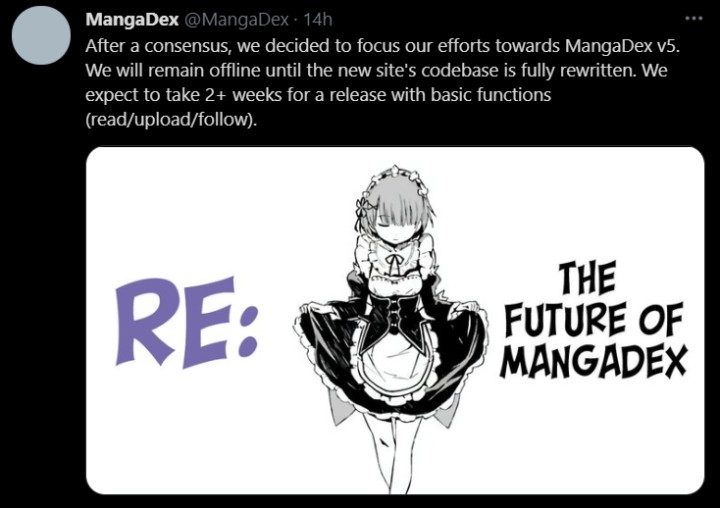 ---
 MangaDex down – Future and Alternatives:
First of all, MangaDex is not working from the 17th of March this month. As of today, it has been around four days. Think about it. If the problem was tiny and easy, we might have already got the update to fix it. It is not the case here. Rather this entire happened due to a hacking incident. 
To begin with, the hacker managed to get complete access to an admin account. It means that a stranger can now view, edit or even destroy potentially every confidential detail related to MangaDex. So, to stop this thing, the developers have moved to find the culprit behind this entire act. Now, the team has managed to keep a record and eye on all the activities without disturbing the user experience on the website. 
But, that did not stop there. So, the team had to keep the site down and look for a fix. In the meantime, the users have started receiving a message that reads, 'MangaDex has a DB leak. I suggest you tell their staff about it'. Even the hacker has updated the git repository, claimed CVEs, and more. You can check the complete story here. 
---
Conclusion: 
In the end, the users are definitely at a loss. Till the time being, you can try and look for alternatives. Manganello, Mangapark, Mangakiso, Manga Park, Ani Chart, Webtoons, etc are some of them. Although, you cannot import your bookmarks and favourites from MangaDex. You can search and watch them in these alternative apps for the time being. Lastly, consider giving this update news about MangaDex to all the manga lovers in your network.