Koo is making the most of the headlines recently. It is because of the promotion of the Atmanirbhar Bharat campaign by the Government of India. So, what exactly is Koo? What does it do? Who is the founder of Koo? Is it worth the buzz? Will it replace Twitter? Well, these are some of the most common questions that people want to know. So, let's break the ice and list down the things that we know about it. 
---
Koo App Wikipedia: 
What is Koo? 
Starting with the app itself, Koo is a microblogging website and platform to share your thoughts and ideas. Along with this, you can also follow other persons, explore any new topic, stay updated with the current news, and more. In short words, Koo terms as the Indian alternative to the popular social media platform Twitter. 
You can notice the similarities between Koo and Twitter from the logo, user interface, features, look, feel, etc. But, Koo has an advantage over Twitter when it comes to regional support. It means that you can use Koo not only in English but also in other regional Indian languages. Some of these include Hindi, Telugu, Marathi, Tamil, Kannada, etc. Also, as per the login page, we can expect more languages very soon.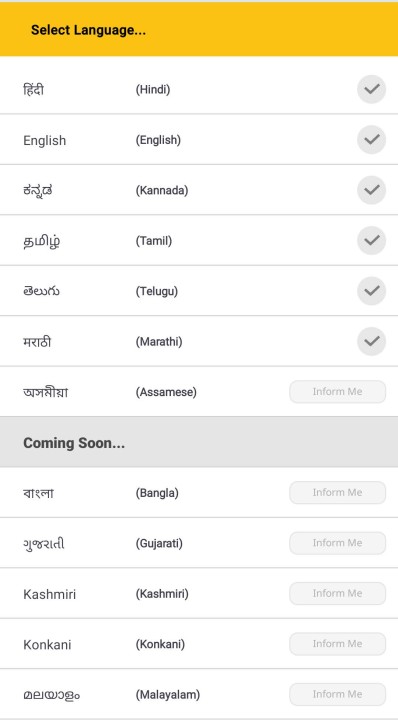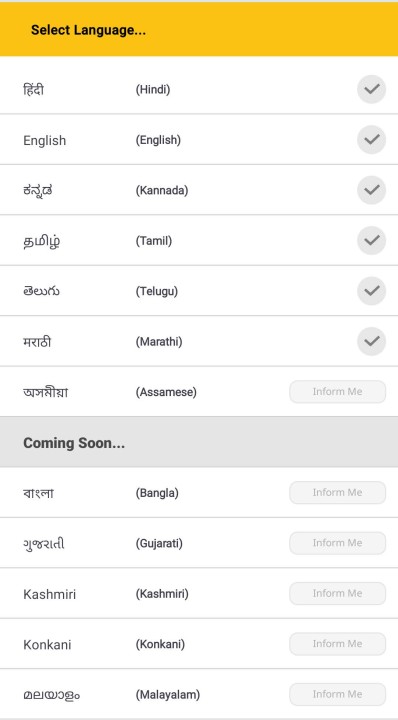 This feature will ultimately attract even more users to the platform. Even today, many users feel comfortable in their mother tongue over English. For such users, there is an option in Koo. Not to mention, it also promotes the use of regional Indian languages. 
---
Who is the owner of Koo? 
Mayank Bidawatka and Aprameya Radhakrishna co-founded this platform Koo in March last year. But, this gained a lot of buzz recently due to multiple reasons. But one of the major amongst these is that many politicians and national individuals are switching over to Koo. 
For a quick background, Mayank Bidawatka worked at the post of Product Manager in ICICI Bank after completing his MBA from the Asian Institute of Management. On the other hand, Aprameya Radhakrishna was a software engineer in Infosys for around three years. But at a start-up named TaxiForSure, both of them marked the first professional team. Coming to the present, they both own the position of Co-Founder of Koo. 
---
What was the need for Indian alternative for Twitter? 
Now, all that is fine. But the question arises is that what exactly was the need in bringing the Indian alternative for Twitter. If you already know, Twitter is a microblogging and social media site developed by the United States. Also, it has more than 500 million downloads and almost equal active users all around the world. 
As stated by our Prime Minister, Narendra Modi, our country should prioritize developing our resources instead of dependence. It includes goods, apps, services, products, and more. So, to promote this idea, the government has launched the Atmanirbhar Bharat campaign. Now, Koo was part of this campaign and the app competition held by the government. Other Indian apps such as Zoho, Chingari, were also a part of this campaign. 
---
Twitter vs Koo: 
Coming to one of the most crucial points, how does Koo compete against the already existing Twitter. At the very first glance, you may notice that Koo looks similar to Twitter. The only difference is that Blue accents replace with Yellow. Well, this is not wrong. But there are some differences that make this Indian app shine in its way. 
First of all, Koo supports regional languages such as Hindi, Telugu, Tamil, Kannada. Along with this, the home page of Koo divides into two categories. They are feed and people. This feed will fill with the posts of followers posts, news, announcements, and more. On the other hand, in the people section, you can explore and follow different people on the Koo.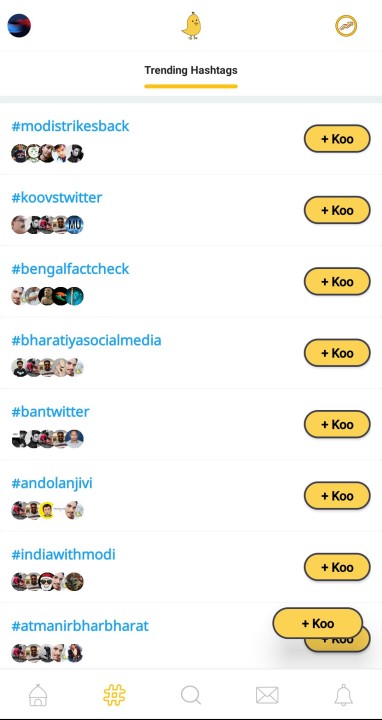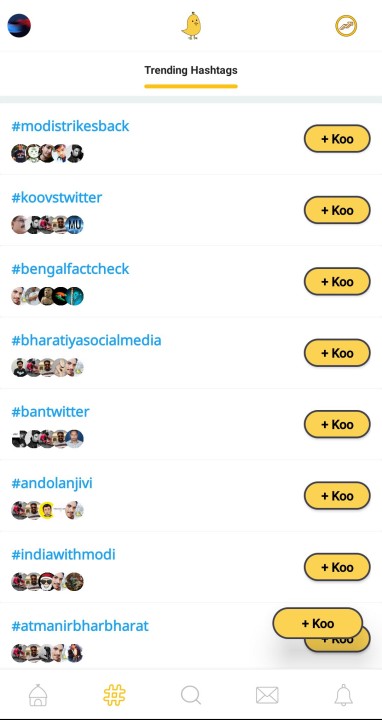 Moving on, Koo at present more than a million downloads on the Google Play Store. It means that there are around the same amount of active users. Among these, some politicians such as Piyush Goyal, Gaurav Bhatia, Sonal Goel, Ravi Shankar Prasad, and other government officers, IAS, IPS, Politicians, etc. On top of that, some news channels such as CNBC, Republic TV, News 18, etc. also have their official handles. 
---
How to download Koo? 
So far, we have seen quite a few things about Koo. Now the main question is that how to download this app. For Android smartphones and iOS devices, you can install the official app from Google Play Store and Apple App Store. Also, you can use it on Windows, Mac, and other devices through the official website here. 
SEE AlSO:
As of now, there is no compatible app available for Windows and Mac. But, you can head over to the official website through the internet browser. In the address bar at the top, you can click on + icon to install the web version of it on your respective devices. 
---
How to sign in and use it? 
Now that you have downloaded the app. Here is a quick steps guide on how to register or sign in to Koo. First of all, open the app and select your suitable language. As mentioned earlier, there are multiple options. So, it is up to you. Do note that, once you choose the language, every text and message will be according to that language only. But, you can change the language whenever you want. 
After that, enter your phone number, verify it through a 4-digit OTP number and click on continue. At present, no support for login through third-party APIs such as Google, Facebook, and Apple. Once you have completed all of these steps, you can now follow the people or topics and start watching your feed on the screen. Along with this, they have an option at the top right corner of the screen where you can watch the trending topics.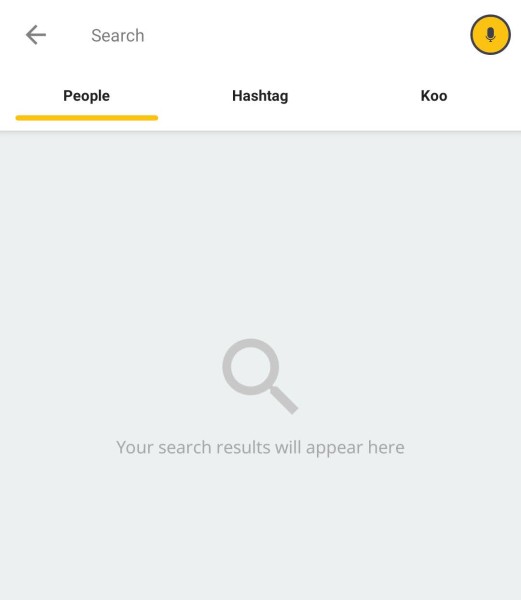 On top of that, the bottom bar of the screen divides into various categories. One of them is home where you can see through the feed. Next up, it includes a section for trending hashtags. Also, there is an option to search for anything based on people, hashtags, and Koo. Lastly, it carries a dedicated tab for messages and notifications on the app. 
---
Conclusion: 
All in all, Koo is an Indian app that we should promote more. Also, the developers and investors belong from India. It makes it the Atamanirbhar app of India. So, make sure to install this app right away. On that note, share this news with your friends and family members.