Kodi is a free media player software built by XBMC Foundation. Now, as you might know, Kodi is open source in nature. Also, it is free. It implies you need to worry about ads, subscription fees, pop-ups, recommendations, and more. Along with this, Kodi is well-known for constant updates. These updates are focused on the bugs, issues, etc. and bring on some new features.
Kodi is available on almost every operating platform out there. Some of the popular 0nes are Fire Stick, Roku, Chromecast, Linux, Windows, Mac, Chromebook, Android, iOS, Smart TV, and many more. It is more like that you name the operating system or platform, and you will find a compatible app for it. Another thing to talk about Kodi is add-ons. As the name suggests, these are extensions to the Kodi software. There are tons of them. And The Crew is one such option. 
In case you do not know, The Crew is an add-on for Kodi in which you can access the channels of IPTV. In other words, The Crew is a simple and free app to watch live television channels, movies, shows, and more. Also, the user interface is straightforward and clean. One of the major highlights of The Crew is One Click Playlists. It includes Movies, Shows, Fitness, Comedy, Entertainment, Documentaries, Radio, Sports, etc. 
But, recently, some users have reported that The Crew is not loading any streams. Also, it applies to multiple genres of media. So, this particular issue is not limited to a single channel or network. On that note, here are a few methods to solve the problem. 
Fix The Crew not loading streams: 
As we always recommend, the best way to troubleshoot any problem is to look into the basics. So, the same holds for The Crew. For this, you can relaunch the application and even restart the device. The recommended way to restart the device is to power it OFF, unplug the socket, wait for a couple of minutes, and power it ON again. Not to mention, make sure to check the network connection status as well.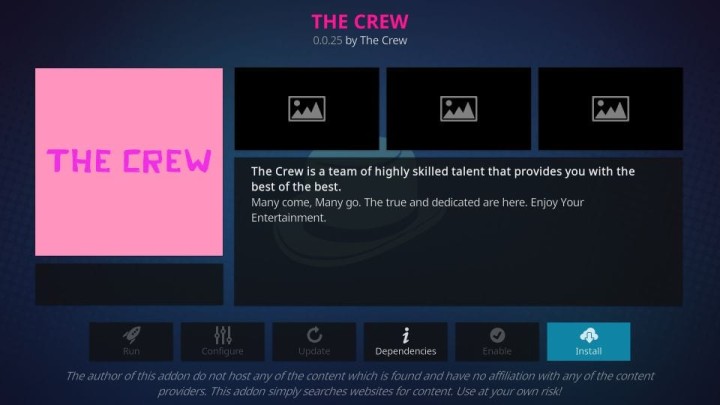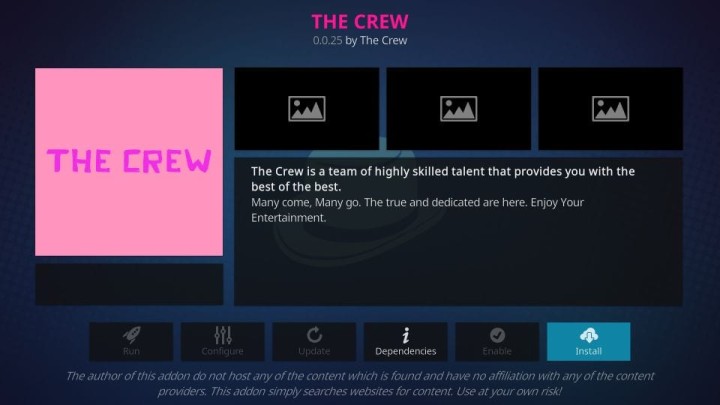 If the above tips did not work, then it is time to get into little deeper. To begin with, check in the settings if any update is already available. To do this, navigate to System -> Add-ons -> Add-ons Browser. In this section, scroll down until you find The Crew and click on it. If any update is available, then complete it and try again. Alongside, you can also reauthorise the RD (Real Debris) section on Kodi. All you need to do is go to settings and find the RD section. 
Conclusion: 
In short, at least one of the above methods should fix The Crew problem. In case you still face the same issue, then check this Reddit page for more and updated solutions. Also, you can check for some of the best alternatives. These include Exodus, Venom, Deathstar, Uranus, etc. On a side note, click here for more Kodi related stuff. Lastly, share this news update on The Crew with your friends and family who use Kodi. 
Karthik, a tech enthusiast and avid gamer, is a seasoned expert at AndroidNature.com. With a passion for cricket, bowling, and Counter Strike (PC Game), Karthik seamlessly combines his hobbies with his extensive knowledge to assist users in conquering social media apps, software, and devices.