Kodi is a fantastic media player made for the different operating systems out there. Also, it is completely free and open source. This implies that you do not get any sort of ads, subscription pop-ups, recommendations, and more. Primarily, Kodi works well and also popular for television and other media streamers. But besides this, Kodi is also available for Android, Windows, iOS, Mac, Linux, etc.
Now, one of the major highlights of Kodi is its add ons. As the name says, add ons are the extra layer of software or apps that are designed to do a specific task. This task can range from small to very large. For an analogy, you can consider Kodi add ons as the Chrome extensions.
Talking about Kodi add ons, Seren is one of the well-known ones. To begin with, Seren is a Kodi add on in which you can watch different types of movies, TV shows, and more. Also, Seren extracts the video and other such media files from various premium hosts. Recently, Seren received a new update with some worth mentioning points in the changelog. So, let's take a closer look at the same.
---
Kodi Seren New Update Changelog:
First, Kodi Seren new update definitely has some good things coming for a feature called reuse language invoker. In case you do not know, reuse language invoker was initially introduced with Kodi 18.0. And the main reason behind bringing this up is to improve the performance. So, enabling this feature will broadly eliminate all those repeated processes. Thereby, this reduces the processing time for those features and also saving the effective bootup time.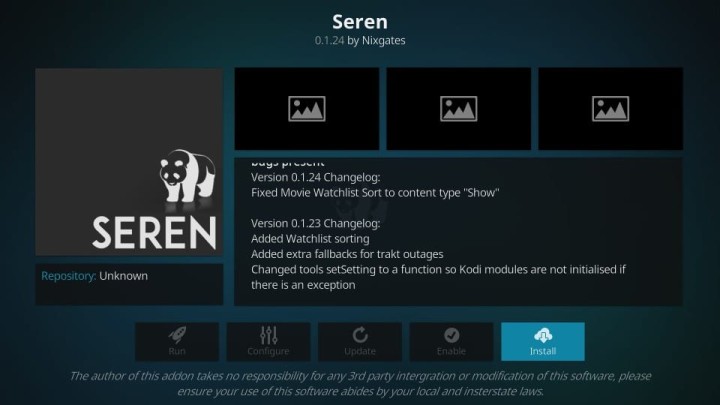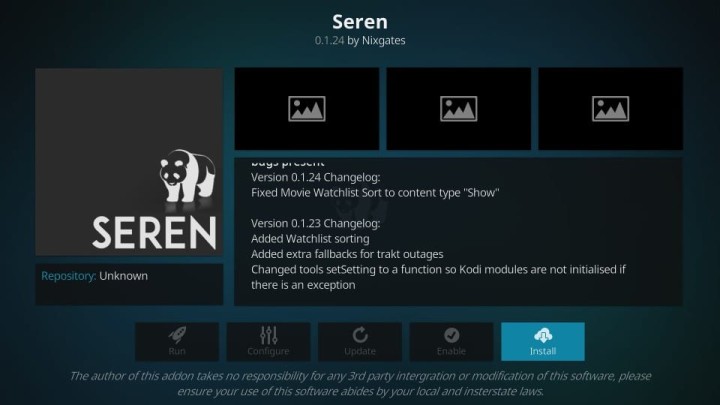 Now, this feature is surely useful generally for the majority of cases. And it will also work as expected during the same. But do note that you may have to turn this feature OFF during the development phase. On the other hand, you can keep it ON during the stable version. Meaning, once you have completed the development of the add on you can enable it again.
So, you might have got a fair idea on working of reuse language invoker in Kodi Seren. Now with this new update, the status of the reuse language invoker will be updated after toggling. Also, it has brought some bug fixes during the forced startup or fixed settings.
Next up, Trakt retries are reduced along with increasing the backoff timeout period. They have fixed some of the non-direct hosters appearing in the source section. Not to mention, they have worked upon the Spanish file names and other media. To sum up, playback issues for some special episodes and new shows representation is fixed.
Changelog 2.0.11
Take preventative measures to reduce overloading Trakt servers
Increase local show/season statistic refreshing
Fixed cloud source sorting
Fixed HEVC source sorting
New shows api call now pulls english and local language from Trakt
Modified database commit method to allow for xbox support
Reformat source select screen again to allow better filename displaying
Fixed next button showing on next up menu
Removed pycryptodome dependency, this will need to be requested on a per provider basis
Fixed pre-term
Fixed empty search results raising exception
Fixed auto episode resuming
Fixed superficial exceptions in play dialogs
Updated danish language strings
---
Conclusion: 
To conclude, Kodi Seren is already one of the most recommendable add on due to its stability and support. So now with this new update, they have tried to make it even better. Hopefully, this article helped you to quickly look over the major changes made with the update. If so then do consider sharing this with your friends who also use Kodi.