More niche providers are acquiring subscribers as the resolution of streaming TV continues to improve. One source of fresh and outstanding shows is gaining popularity. It's called Acorn TV, and it's been around for a while. But what exactly is Acorn TV? That is exactly what we will discover in this post.
Acorn TV is a subscription video streaming service based in the United States that offers television programmes from the United Kingdom, Ireland, Canada, Australia, New Zealand, Spain, Mexico, and other Commonwealth nations. It's available on a number of platforms, including Amazon Fire TV, Apple TV, Android TV, Chromecast, and Roku.
Acorn TV for Roku is a must-have for any fan of British television. On this channel, you may watch high-quality dramas, mysteries, documentaries, comedy, and much more. It includes both new releases and timeless oldies, as well as a selection of Acorn Original content.
---
How much is acorn TV on Roku ?
Roku makes it simple and inexpensive to view your favorite TV shows. Roku devices serve as the hub for all of your entertainment, allowing you to simplify your setup, replace your costly cable equipment, and watch what you want while saving money.
Acorn TV subscriptions cost $5.99 / £4.99 per month, but an annual membership costs $59.99 / £49.99. In both the United Kingdom and the United States, an annual subscription will allow you 12 months of access for the price of ten.
In the United States, Acorn TV's free trial period lasts only seven days, but UK users can experience the service for 30 days without spending a dime.
The subscription is pre-paid and automatically renews monthly for $5.99/month until cancelled. The fees are not refundable.
Acorn TV comes with a wide range of features you can have a good time with:
Acorn TV offers a subscription plan for $5.99 per month or $59.99 per year, as well as a 7-day free trial. Users have the option to discontinue their subscription plan at any time, based on their choices.
It features a wide range of content for clients with diverse tastes, including Mysteries, dramas, comedies, documentaries, Foreign Languages, Feature Films, and many more.
Every week, it updates its library with new episodes and shows that have been added to its current collection. It also has a wide selection of classics.
You can add stuff to your own watchlist that you want to see later.
On this channel, you may watch superb commercial-free entertainment with closed captioning.
How to Watch Acorn TV and Subscribe?
By going to the Acorn TV website, you can subscribe to the service directly. You may watch Acorn TV through a web browser, a mobile app on your phone or tablet, and on streaming media players such as Roku and Fire TV with a subscription.
After subscribing, you can access Acorn TV through the Acorn TV app on your preferred streaming device. The most popular Acorn TV applications are as follows:
Roku's Acorn TV
Fire TV supports Acorn TV.
iOS users may now watch Acorn TV.
Android Acorn TV
If you don't have a device that supports the Acorn TV app, you can subscribe to Acorn through Amazon Prime. If you have Amazon Prime or Amazon Video, you can subscribe to Acorn for the same price, but Acorn TV will appear in your Amazon Video channels list.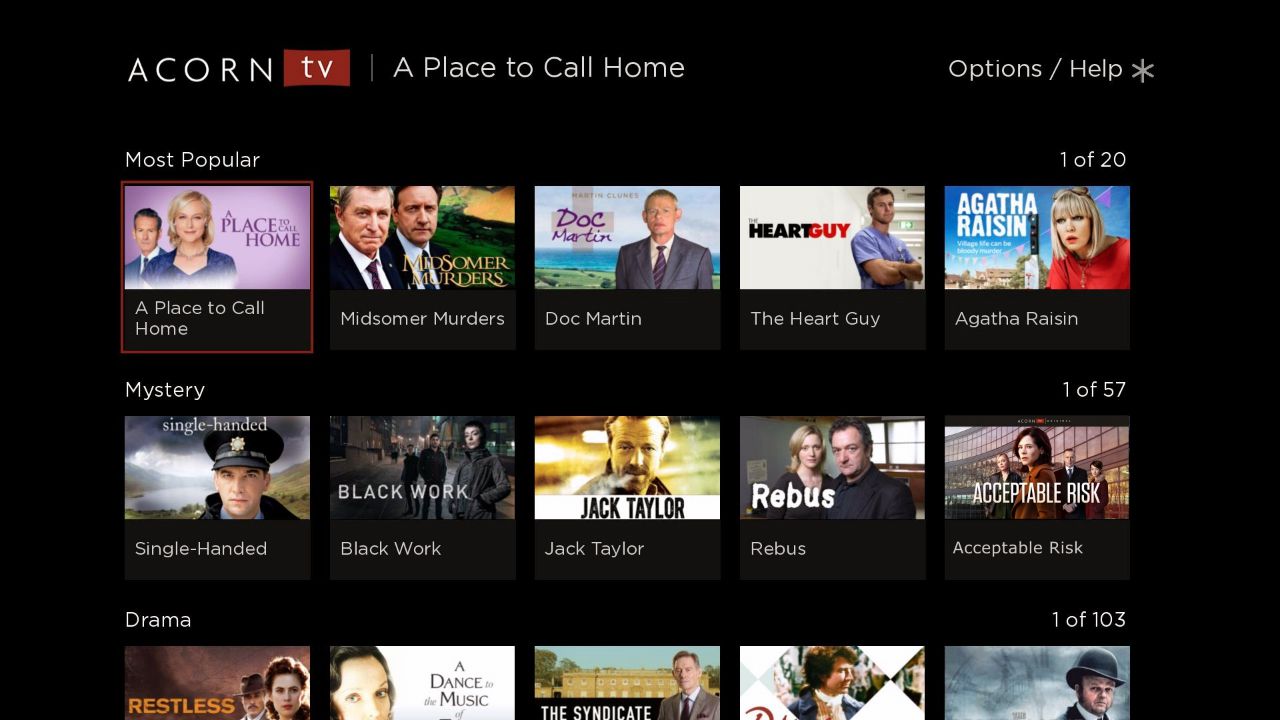 ---
Is acorn TV free on Roku ?
No, Acorn TV does not come free with Roku subscription. It necessitates one of the two membership options, which cost $5.99 per month or $59.99 per year. Both allow you to experience the channel for free for the first seven days before purchasing a subscription.
How to Install Acorn TV on Roku TV?
The Acorn TV channel is available on the Roku platform, and you can quickly get it from the Roku Channel Store by following the simple steps below:
Step 1: Turn on both your Roku device and the TV to which it is attached through the HDMI cable.
Step 2: Press the home button on your Roku remote to access the platform's Home Page.
Step 3: On the left side of the page, look for the Streaming Channels option. Click on it.
Step 4: Go to the Search Channels option and look for Acorn TV.
Step 5: From the list of results, select the app you were looking for. To begin the downloading process, touch the Add Channel button on the next channel preview page.
Step 6: When it has been successfully downloaded, a message will show on the screen confirming this. Click the OK button.
Step 7: Finally, use the correct username and password to get into your Acorn TV account. Once you've done that, you'll be able to explore all of the channel's material.
The cancellation process is simple too, however keep in mind that deleting the Acorn TV app or channel from your device does not cancel your membership. To cease being billed, you must complete the cancellation requirements below.
If you signed up with a credit card using the website, you must cancel using a web browser on your computer, tablet, or smartphone. At the moment, you cannot deactivate your account on our iOS and Android apps.
In the top right-hand corner of the website, select My Acorn TV.
Navigate to the Manage Account area by clicking on it.
On the left side of the screen, select the Cancel Membership option.
Confirm the cancellation by clicking cancel Acorn TV.
---
SEE ALSO: Is Acorn TV free with Amazon Prime?
---
Conclusion
So, this article gave you all the information you needed about Acorn TV and walked you through the process of installing it on Roku step by step. The channel has good platform support, and you can watch it on practically all Roku streaming devices and other major TV platforms.
As previously said, you can test the channel before spending money on it. For the time being, this is all the information we have for you. We hope you found all of the information you were looking for in this post and that it was useful to you.
If you have any further questions about Acorn TV, please leave them in the comments area below.
Thank you very much!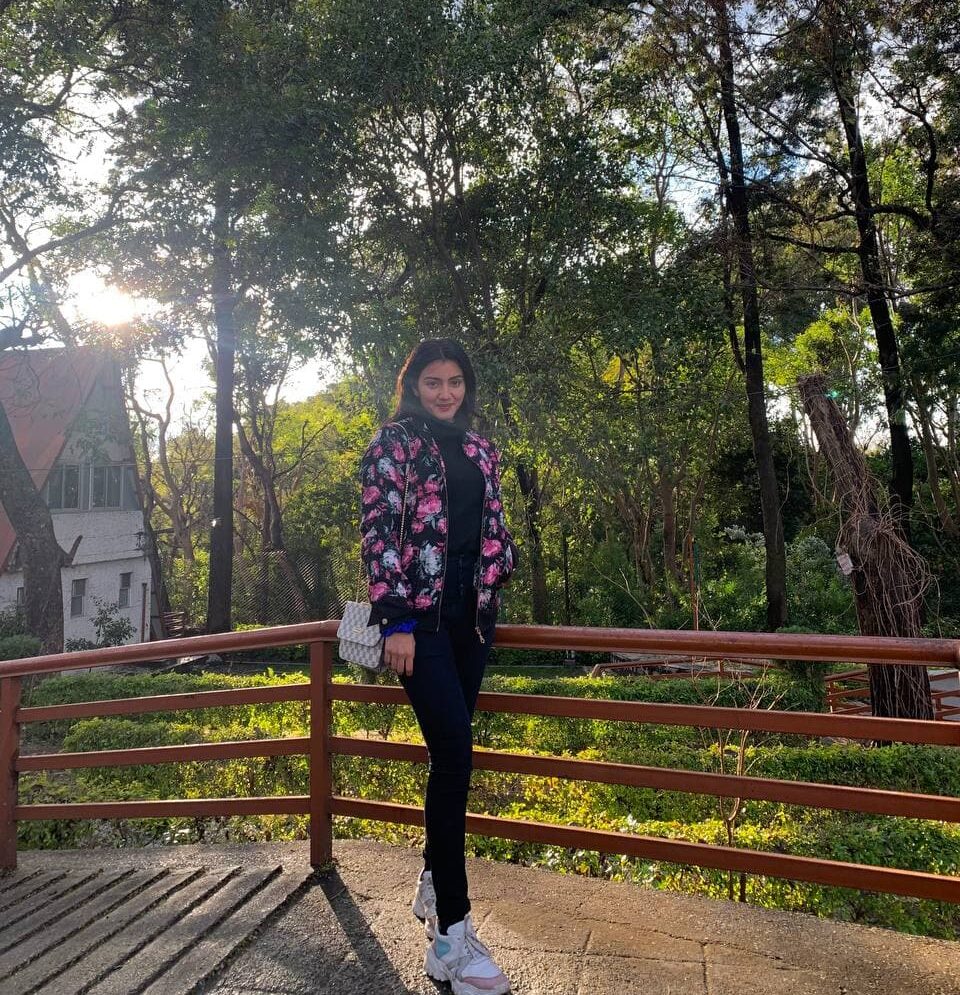 Ishika is a CDS aspirant from Dehradun who is now doing her bachelor's degree at Delhi University. She enjoys reading and doing her own skin care and maintenance, but she is also a fitness enthusiast who can't seem to stay away from junk food. She enjoys the serenity of nature. She is new to Android Nature and works on our tech-related topics.