Did you just lose some valuable messages from one of your WhatsApp chats, and now you don't know if you can ever retrieve them? Don't worry as you have come to the right place.
This article gives answers to some of the common questions surrounding WhatsApp and deleted messages. It then presents you with a few different ways by which you can get recover your chats.
---
If you clear chat on WhatsApp can you get it back?
Short Answer: Yes, if you clear a chat on WhatsApp you can get it back. If you have enabled backup settings in your android or iPhone, then your chats can directly be restored from the drive.
However, even if you haven't set these settings, there are still a few ways by which you can recover your chats.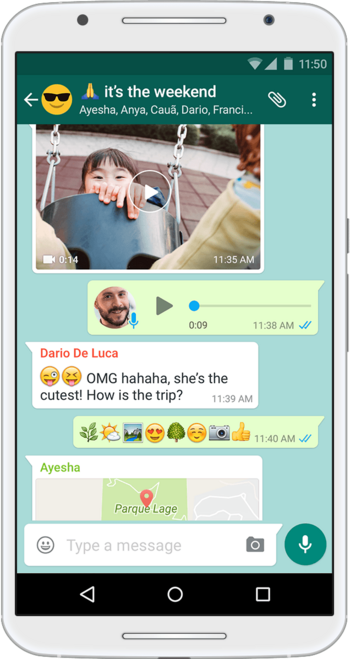 ---
If I clear a chat on WhatsApp can the other person still see it?
Short Answer: When you clear a chat on WhatsApp, only your copy of that chat gets erased. The other person will still have the chat contents, unless he/she too has deleted those chats.
However, when you delete messages that you have sent, the recipient can lose the messages, in case you have clicked 'Delete for everyone' while deleting the chats sent be you.
---
Are deleted WhatsApp messages gone forever?
Short Answer: Not really. Messages once deleted on the chat are still present in the server.
Unless, you take the efforts to permanently delete your chats from the either your backup folders or google accounts, there are higher chances that your messages are not gone forever.
---
How to recover deleted WhatsApp messages on Android and iPhone
Below are some of the ways by which you can recover deleted chats from WhatsApp
Method 1 : Delete and Reinstall WhatsApp
This is the simplest and easiest way to restore your deleted chats. The following steps work for both-Android as well as iPhone users.
Also note that this will most likely work only if you have enabled data backup for WhatsApp in your device settings. Another way of backing up chat history is via Google Account which is more common in Android users. Once, you have these settings in place,  you can follow the steps mentioned below to restore the chats:
Step 1: Uninstall WhatsApp application from your iPhone or Android
Step 2: Install WhatsApp again on your device and login using your mobile number.
Step 3: You will be asked if you'd like to restore your messages. Click on 'Restore' to get back all the chats.
Step 4:  You will have all your deleted chats restored in your newly installed WhatsApp.
Method 2: Restoring messages from Android when no Backup
This method can only be used for Android users.  Here, you try to restore messages from local database folders of your device. You can find messages up to last 7 days in these folders.
Follow the steps below to use this method:
Step 1:  Open File Explorer on your device.
Step 2: Select WhatsApp folder and further click on Database Folder.
Step 3: Search for a file named msgstore.db.crypt12 and rename it as msgstore_BACKUP.db.crypt12.
Step 4: Next, look for another file titled msgstore-YYYY-MM-DD.1.db.crypt12 and rename it to msgstore.db.crypt12.
Step 5: Delete WhatsApp and reinstall it from Google Play Store.
Step 6: You will be prompted to restore back up found in the aforementioned folders. Click on 'Restore'.
Once you successfully complete these steps, you will get back all your deleted chats restored.
Method 3: Restoring messages from iPhone when No back up
Unlike an android, you cannot recover WhatsApp messages from local storage in an iPhone. For this you will have to rely upon third party tools.
A very reliable and helpful software for this purpose is the MiniTool Mobile Recovery for iOS. You can download this software on your PC and connect your phone to it. After the software scans your device, all the media and chats will appear on your screen.
Next, you can pick and select the chats that you wish to retrieve and click on the 'Restore' option. And Voilà! You will have all your deleted chats back with you!
---
Final Words
Don't panic if you accidentally deleted one of your chats. You can employ these methods and recover the data easily. Besides, you might consider enabling the backup settings of your chat to avoid similar situation in future!
---
Further Reading:
WhatsApp Export Chat Will The Other Person Know
How To Know If Someone Changed Their Number On WhatsApp
If You Delete A Photo From WhatsApp Is It Also Deleted From Gallery
Fix: WhatsApp Security Code Changed Without Changing Phone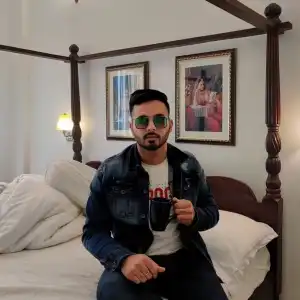 Ankit is an engineer by profession and blogger by passion. He is passionate to do all the stuff such as desiging the website, doing the SEO, researching for the content, writing tech blog posts and more.
---
Stay connected with us for the latest updates! Follow us on Telegram and Twitter to join our vibrant community and never miss out on any exciting content."