It would appear that almost everyone has downloaded the Snapchat app and is taking part in the entertainment it provides, whether they are just using it to send a photo to a buddy or are following along with DJ Khaled on his path to stardom.
However, in recent times, some users have speculated that their contacts may be able to locate them on Snapchat and see what they are up to.
If you don't want your contacts to find you on Snapchat, you have landed on the right page. Here, we have provided all the information regarding this topic and how to stop them from finding you on Snapchat.
So, let's get started.
This is because the majority of users do not want all of their contacts to be aware of what they are doing on the platform.
---
Can your contacts find you on Snapchat?
Short answer: They can, yes. If they've saved your number, they'll discover you in Add Friends. Even if they don't have your number saved, they'll find you as a Quick Add suggestion if you're Snapchat friends with someone they know.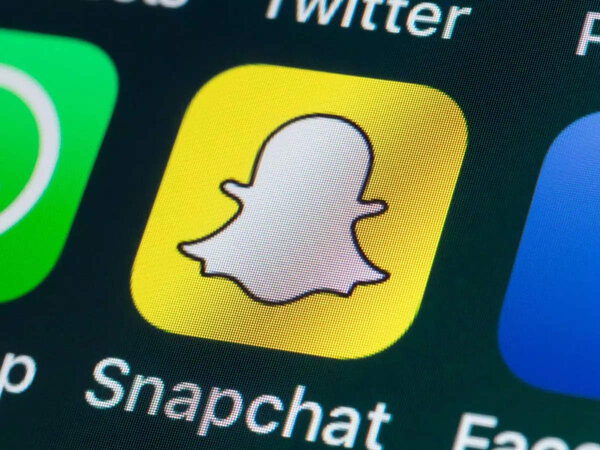 If you're using Snapchat and privacy is on your mind, you might be wondering if your phone contacts can easily find you on the app.
Let's break it down to ease your concerns.
Firstly, if your contacts have your mobile number, and it's linked to your Snapchat, they can find you in the 'Add Friends' section. It's pretty straightforward.
Now, here's an interesting twist: even if someone doesn't have your number, but you both have a mutual Snapchat friend, you might pop up as a suggestion in their 'Quick Add' list. Also, if you're chatting in a group with someone not on your friend list, Snapchat might nudge them to add you. It's Snapchat's way of making connections easier.
But what if you've been using Snapchat and decide to add your phone number to your account? Don't worry, Snapchat keeps it on the down-low. Your contacts won't get an alert about this new addition.
When signing up for Snapchat, you've got options: use your phone number, email, or just create a username.
If you go the email route, Snapchat doesn't peek into your phone contacts, so your Snapchat presence remains your little secret.
Adding your phone number later? All good. It just becomes another way for Snapchat to keep in touch with you, like for account recovery or an extra layer of security with two-factor authentication.
But here's a heads-up: if you're new to Snapchat and sync your contacts during the setup, your contacts will know you've joined the Snapchat world. And you'll find out when they join, too. It's a bit like a digital hello!
In a nutshell, it's not too hard for people in your phone contacts to find you on Snapchat if they're looking. While some might find this feature a bit too forward, it's Snapchat's way of fostering friendships and connections within the app. So, if privacy is a big deal for you, keep these points in mind as you navigate the world of Snapchat.
---
How to stop my contacts from finding me on Snapchat
We went through how simple it is for the people in your phone's contact list to locate you on Snapchat in the previous section.
We are aware of how intrusive this feature may be, and in fact, a lot of Snapchat users are looking for a solution to prevent Snapchat from proposing their accounts to the people in their contact lists on their phones.
If you would like to stop this from happening to you as well, then try one of the methods that are listed below.
Method 1 – Do not add your number
Do not add your contact details to Snapchat from the beginning if you want to maintain your privacy and prevent Snapchat from recommending your account to others in your phone's contact list. This is also the first step in protecting your account from being hacked.
You have the option of registering for a Snapchat account with either your phone number or your email address when you are setting up your account for the first time.
If you do not want Snapchat to recommend your account to the people in your contacts list, you can disable this feature. Instead, you can opt to register using the email address you provided. On the following page, if Snapchat requests permission to synchronize your contacts, you should decline the request.
Snapchat will not have access to your contacts, and it will not be able to retrieve your contacts in order to recommend your account to them.
However, if you've already registered your mobile number, you have the option to prevent Snapchat from allowing others to discover you through the use of your phone number by following the procedures that are explained below:
Step 1- Launch Snapchat, then touch on the image of your profile that appears in the upper left corner of the screen.
Step 2- On the profile screen that opens, look for the option on the top right of the screen labeled Settings.
Step 3– Next, select Mobile Number from the menu that appears where your mobile number is currently displayed.
Step 4– When the page loads, you should notice a checkbox labeled Let Others Find Me Using My Mobile Number. Clicking that box will cause the next section to load. To clear the checkmark from the box, tap on it.
---
Method 2 – Pick a different name
Snapchat does not provide a great deal of openness regarding the process by which it generates Friend suggestions. However, we have come to the conclusion that being in the same group on Snapchat, having shared friends on Snapchat, and even being a mutual contact can all lead to you being offered as a buddy on Snapchat to a phone contact of yours.
Use a different identity on your Snapchat account so that even if the app does suggest you in the end, the other person won't be able to tell that it's really you. This is one option.
In addition to making use of a different name, you should also make it a point to avoid using a selfie as your profile image. Doing so would negate the purpose of keeping your identity hidden from other users.
---
Method 3 – Block them
You must move swiftly to find the contacts in your Friend's suggestions who you do not want to be able to find you utilizing your mobile number, and then you must block them. If there are certain contacts that you do not want to be able to find you using your mobile number, then you must do
Even if they have you stored as a friend or you share a mutual friend on Snapchat, the person you block on Snap will not be able to discover you as a contact option if you have blocked them. This is the case even if you share a mutual friend on Snapchat.
On Snapchat, blocking a contact who isn't yet a friend is a simple and uncomplicated process. How to do it:
Step 1– Launch Snapchat, then touch on the image of your profile that appears in the upper left corner of the screen.
Step 2– Tap on add friends
Step 3- In the top right corner of the screen, select All Contacts by tapping on it.
Step 4- From the list of your contacts, choose their name, and then hit the Block button.
---
Does Snapchat notify your contacts if you make a new account?
Short answer: They will be informed if you permit Snapchat to sync your contacts, thus the answer is yes.
If you don't sync your contact details with the new Snapchat account, they won't receive notifications when you create a new account. Your friends will be informed that you created a new account if you sync your contacts.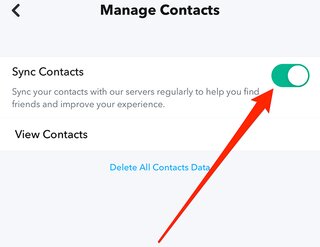 The answer is yes, Snapchat will send you a notification when you sign up. It's likely that Snapchat has just released this new function in an effort to boost user engagement and strengthen the bonds between friends.
When you sign up for Snapchat, those in your contact list will receive a notification. However, they will only be notified if you enable Snapchat to sync your contacts in order to make it simpler to find your friends. Snapchat's primary purpose is to facilitate communication between users.
After you have input the verification code that was delivered to your phone, you will be asked if you want to enable Snapchat to sync your contacts if this is your first time creating an account for Snapchat.
---
If I sync my contacts on Snapchat, will they know
Short Answer: Yes, definitely. When you sync your contacts on Snapchat, they will know about it. Sometimes, Snapchat does notify them with a notification that their contact has joined the platform. Whereas, sometimes, the new Snapchat will appear as a suggestion on the feed.
---
FAQs
Q1- Can you make two Snapchat accounts with the same number?
Snapchat does not permit users to have many accounts at the same time. During the registration process for Snapchat, the app will send you a verification code through text message so that you may complete the procedure.
---
Q2- Does Snapchat show added from contacts?
If they add you to the app via their list of contacts, a notification that says "Added from contacts" will appear beneath their name in the application.
---
Final Words
Having an excessive number of individuals added as friends on Snapchat might, at times, be a little unsettling and give the impression of an invasion of privacy. Therefore, it is best not to add any friends or people who aren't wanted.
We have presented you with the data that you were seeking as well as some additional facts on the Snapchat issue, "I don't want my contacts to find me on Snapchat."
---
Read more:
What Does Other Snapchatters Mean (+ 1 more)
Why Did I Get A Notification that Someone Joined Snapchat
What does Snapchat in my contacts but not in my contacts mean
Fix Snapchat not working on WiFi 
Technical writer and avid fan of cutting-edge gadgetry, Abhishek has authored works on the subject of Android & iOS. He's a talented writer who can make almost any topic interesting while helping his viewers with tech-related guides is his passion. In his spare time, he goes camping and hiking adventures.