Telegram is a freeware messaging app with end-to-end encryption on many messages and files shared. And it was launched in 2013, i.e., around four years after the launch of WhatsApp. Even though Telegram is a little newer to the market, it outperforms WhatsApp in my cases. Like you can send files up to 2GB, which is stored in the Cloud, and public groups with thousands of members unlike 255 in WhatsApp and more.
Talking about features, Telegram also brings many features concerning users' privacy and data security. First, Telegram is entirely a cloud-based messenger service. This means you get better sync of all your chats and groups across the devices. On the note of devices, Telegram is available on Android, iOS, Windows, Mac, Linux, etc.
What is Secret Chat? 
One of the best features that I like is Telegram Secret Chat. As the name suggests, Secret chat is a special chat window in which none of the data is saved. It is like you chat with any contact for the time being and once you are done, just go back to normal mode.
In this way, whatever messages you send or receive during that chat session are not saved in either of your devices. Now, this feature comes in handy when you need to send any personal information. So, just ensure the mode, share the required details, and destroy the chat once it's done. You can stay relaxed with all your details.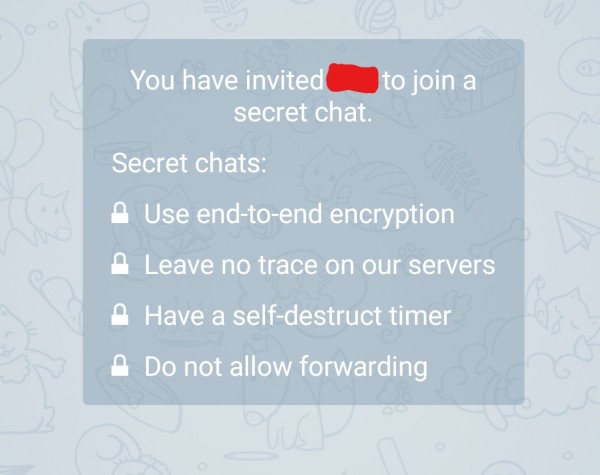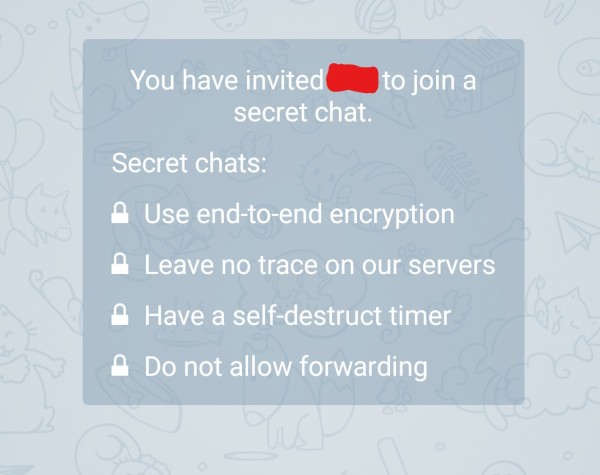 ---
How to enable Secret Chat in Telegram?
First, just open the Telegram app and select the contact you want to start a secret chat. Now, tap on their name or profile, and here you can see the summary of docs, files, and links. Navigate to the three dots menu in the top right corner and click on secret chat. As a result, a new fresh chat window will appear and you can start using it.
Also, another thing to note that Secret chat does come with a set of perks. To begin with, the entire conversation is stored in the device itself, unlike cloud storage for normal chats. Now this means that only you and the contact you are chatting with can view or change the information. Even Telegram does not own any right on that data.
Now, let's say you want to delete any certain message, then you can do it in Secret chat. This message will also be force deleted in your contact's section. Not to mention, you cannot share or receive any sort of forwarded messages in Secret chat. At last, you can generate as many sections of secret chats as possible and that too with the same contact.
---
Conclusion: 
To sum up, Secret chat is definitely a good feature to have in such messaging apps. But on the downside, Secret chat cannot be retrieved across the devices. Also, bit slower client to client encryption as compared to the client to server or vice versa. You can take note of this feature and also let your Telegram contacts know about this one.