World of Warcraft Classic or popularly known as WoW Classic was launched on 26 August 2019. And right after the release, the game publisher, Blizzard Entertainment managed to attract more than 2 million active players globally, with 500,000 active players alone in NA region. Talking about the popular live streaming video platform, Twitch, the category gathered a whopping 1 million viewers on the release day.
Well, the game is quite popular these days, but it's available only for Windows and Mac platforms. But, a player on Reddit (id: u/reallybadpennystocks) has found out a way to play World of Warcraft Classic on mobile. Here, we will be discussing, how to play WoW Classic on mobile.
My personal classic WoW mobile, different networks, about 100 miles from my from my PC, I've leveled this character completely on my iPhone. from r/classicwow
According to u/reallybadpennystocks, he has figured out a way to play World of Warcraft Classic on mobile only, without need a PC around.
Here, we have enlisted the steps mentioned by u/reallybadpennystocks on Reddit. You need to follow each and every step very carefully. Also, we have listed the mentioned Settings for the game by the Reddit user. However, you can try different settings according to your wish. But, we recommend you to apply the listed Settings only.
NOTE: World of Warcraft Classic or WoW Classic is not available on any mobile platform. The above method to play WoW Classic on mobile doesn't breach any of Blizzard's rules. But also, it should be kept in mind that Blizzard Entertainment doesn't officially endorse any WoW Classic mobile version.

How to play WoW Classic on mobile
Before starting, you need to link your mobile and PC to the Steam profile. To do this, first of all, install Steam Link on your mobile and then log in with your Steam profile. And make sure that both the devices are on the same network.
On your PC, you need to go to Steam's Settings and select the Remote Play tab and click Pair Steam Link. And at last, select the Other Computer option on Steam Link. Finally, you will be getting a code, which needs to be entered in the dialog box.
After linking the devices to the Steam. Go to Games drop-down menu or click Add a Game, and select Add a Non-Steam Game. This will add WoW Classic as a shortcut in Steam on your PC.
You must add the executable that will directly launch the game. It could be found in World of Warcraft install's _classic_ folder as a Steam shortcut.1.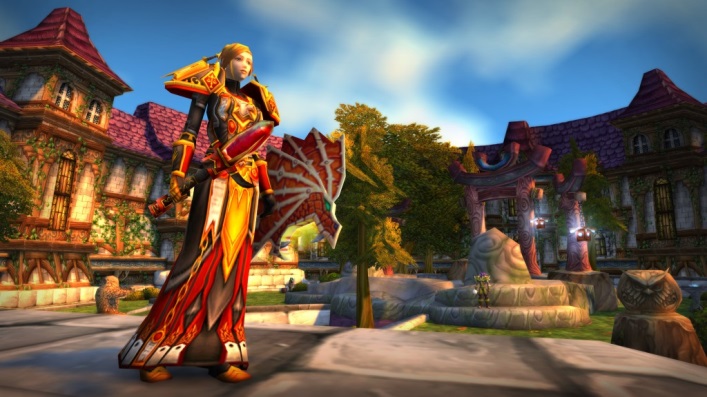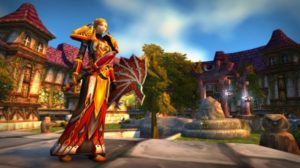 ---
After this, you need to create access to the in-game controls. To do this, open Steam Link and simply select Start Playing. Then, open the Desktop Configuration. To do this, open Settings and select Base Configurations under the Controller tab. And select Browse Configs, then go to Templates, and select Keyboard (WASD) and Mouse which can be found at the bottom of the list.
NOTE: If you can't use WASD controls after completing all the steps. In Settings, make sure that the Keyboard and Mouse template is set to default.
---
After doing Step 2 correctly, you need to open WoW Classic from the Library. After this, open the in-game Options menu, which can be seen on the top left-hand side of the screen, open Layout Options, and add the WASD controls.
The controls can be changed accordingly. u/reallybadpennystocks prefers Mouse Control Scheme as Direct Cursor.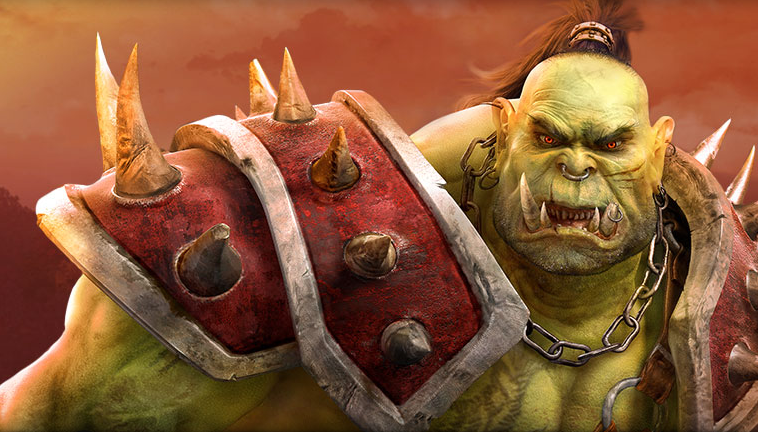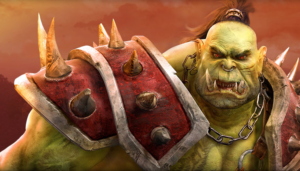 ---
You can dive into the game settings to explore and make changes according to your needs. But here, we have mentioned some suggestions by u/reallybadpennystocks, for getting the best user experience of WoW Classic on mobile.
Key bindings: R and F to move hot-bars up and down, and E for auto-run. Enable left-click to interact.

Graphics settings: Change the graphics settings to Classic for smoother gameplay through Steam Link.
Majorly tech savvy. Updated with the Android Ecosystem. Also have considerable knowledge of gadgets and devices. I follow the tech and innovation industry with passion. Well versed with Linux and other operating systems.
---
Stay connected with us for the latest updates! Follow us on Telegram and Twitter to join our vibrant community and never miss out on any exciting content."