With their high-speed internet connectivity ramping to a speed of 10 Gbps, Spectrum provide excellent internet. Not only the internet, the other services that they provide too would be top notch. With excellent before and after-sales support, Spectrum's business stays as a king in the US region.
In this article, we are going to specifically look at its cable services and the issue it has. Not only this article speaks about the issue but also makes you find a way to solve it. So without further explanation let's take a look at the main content of this article.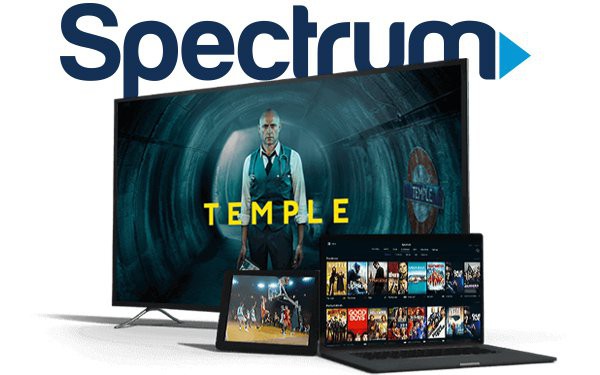 ---
Why is there a white light flashing on my Spectrum cable box?
Short Answer: The white light flashing in the Spectrum cable box means that there are connection issues with the Spectrum box.
Though the cable box is pretty much acceptable among customers, still some customers have a problem. Not all the customers who buy this have technical knowledge. Speaking about the technical functions in it, let us now look at a case scenario.
This case scenario is real. There is a report that some customers don't have an idea why the white light keeps flashing in the cable box. And one more to add is that the white light keeps flashing for more than 20 minutes.
There are different case scenarios for the flashing of lights in this cable box. The indicator color that is flashing in can be either blue or white and both in some cases. Sometimes if there is a firmware update running in your cable box, then both colors keep flashing simultaneously. It can up to 15 to 20 minutes to complete successfully but not more than that.
Are you one among those Spectrum cable box users who have a doubt about this? Then this article is for you. Now let us look at the reasons why this white light keeps flashing in your cable box for more than 20 minutes.
Reasons:
This white light indicator flashing in your Spectrum cable could be because of the following reasons
Insecure cable and cord connections
Damages in the cable
Coax wall outlet damage
Other connectivity issues
There could be other reasons too, but the above five are the major reasons for this scenario to happen. After looking at the reasons for this to happen, now let us discuss the methods to solve this issue. A small note before looking at the methods.
Upon following the below methods, there is no assurance that the problem gets solved. If that happens, then try contacting customer support care to make it easy.
---
Fix: Spectrum cable box flashing white light
The reasons have been discussed briefly above. So now without further explanations of the problem scenario, let us have a look at the methods to solve it. As said above the methods that are to be discussed don't have a cent percent of success rate.
Method 1: Securing the cable connections
Securing the cable connections is nothing but making sure that the cables connected in the box are tight and secure enough. Even if there is any loose connection in the cable connection, then this can make a way for this problem to happen.
So, therefore, ensuring that the cable connections are tight enough can make this problem solve. Still, the white light keeps flashing for more minutes. We have another method to solve this
---
Method 2: Replacing the damaged cables
Though the connections are secure and tight enough, the cables that are inserted must be in good condition. So checking the condition of the cables is a must. If the cables are either broken or bent, you can contact Spectrum technical support. Or else you can even contact your local technician to replace the damaged cables.
Does the problem still seem to occur again? We have another method too, let's see what it is.
---
Method 3: Fixing damaged coax wall outlet
The main part of a cable connection is the coax wall outlet which is at your home. The coax wall outlet would've been damaged because of two reasons. The first one would be due to its age factor and the other reason can be the rip-off bite by the rats. Considering these two reasons for the damaged coax wall outlet, this problem could incur.
So, therefore, check with your coax wall outlets whether it is damaged or not. To solve this, fixing the outlet is a good practice. And to do that you can either contact Spectrum technical support or even your local technician.
---
Method 4: Checking the status of the Spectrum cable box
You have followed all the above three methods and still, you do face the problem? Then you can check the status of your cable box. To check that with ease, go to Spectrum.net or download the My Spectrum app. The users can make use of either of the both depending upon their convenience. To check the status of your cable box, follow the steps given below.
As a first step, sign in with your account by entering your login credentials
After entering your account, select the option 'Services'. This will automatically navigate you to the cable box status
If there is a green indication mark then your cable box is fine enough without any issues.
Else if it indicates a red exclamation mark, then it is to be noted that your cable box is under trouble or encountering any issues.
In order to troubleshoot your cable box, then select 'Troubleshoot'.
The app will notify you to manually reset your cable box if the troubleshooting doesn't work out.
These are the steps to check the status of your Spectrum cable box. The final thing here to do is, try contacting the Spectrum technical assistant and explaining the issue precisely.
---
Method 5: Power-recycling
Power recycling is nothing but to reset your cable box or modem whatever, to a round of one or two. What it does is that it just resets your cable box or in more simple words, it is a method of refreshing the cable box.
Like how we do refresh our PC or laptop if it gets hung, the same is done here to the cable box. Only one time of resetting has less chance of helping you out. Try doing it for a count of two or three. To power recycle or reset your cable box, then follow the instructions given below.
As a basic start, the first thing is to cut off the power supply and remove entire components from the cable box.
Rest the cable box for a couple of minutes. Once done, reassemble the components and give the power supply.
The cable box will take up to a minute or two or sometimes up to 5 minutes. It won't extend more than that.
This step is a crucial one to be checked. If the LEDs don't flash or blink continuously and stay solid, then we have won.
---
Method 6: Swapping the cable box
If you have done with all the above five methods and still the cable box sucks you up, then the only go is to swap it. To do this you have to contact Spectrum support and requesting for a swapping of the cable box. One thing that has to be kept in mind is that you have to request it before the closing of business (COB). Only then, your request will be accepted by them.
To make things go at ease, explain the issue that you have been facing and the methods that you have tried. Upon knowing this, the support engineer from Spectrum can assist you with the problem easily. Once the engineer ensures everything, then they will install a new cable box for you and ensure that the new one is good enough.
---
Conclusion:
The television viewing experience is something that everyone sets their expectations higher. Any hiccups or problems in that can spoil the entire mood and make you scratch your head with confusion. So to avoid confusion, we have discussed a problem statement and the solutions for it too. Hope you find this article insightful! Happy reading!
---
Further Reading:
How long does it take for a Spectrum cable box to reboot
[4 Ways] How to Fix Spectrum Cable Box stuck on L-3
[7 Ways to Fix] Why am I missing channels on Spectrum app
Do I need a Spectrum Cable Box if I have a Smart TV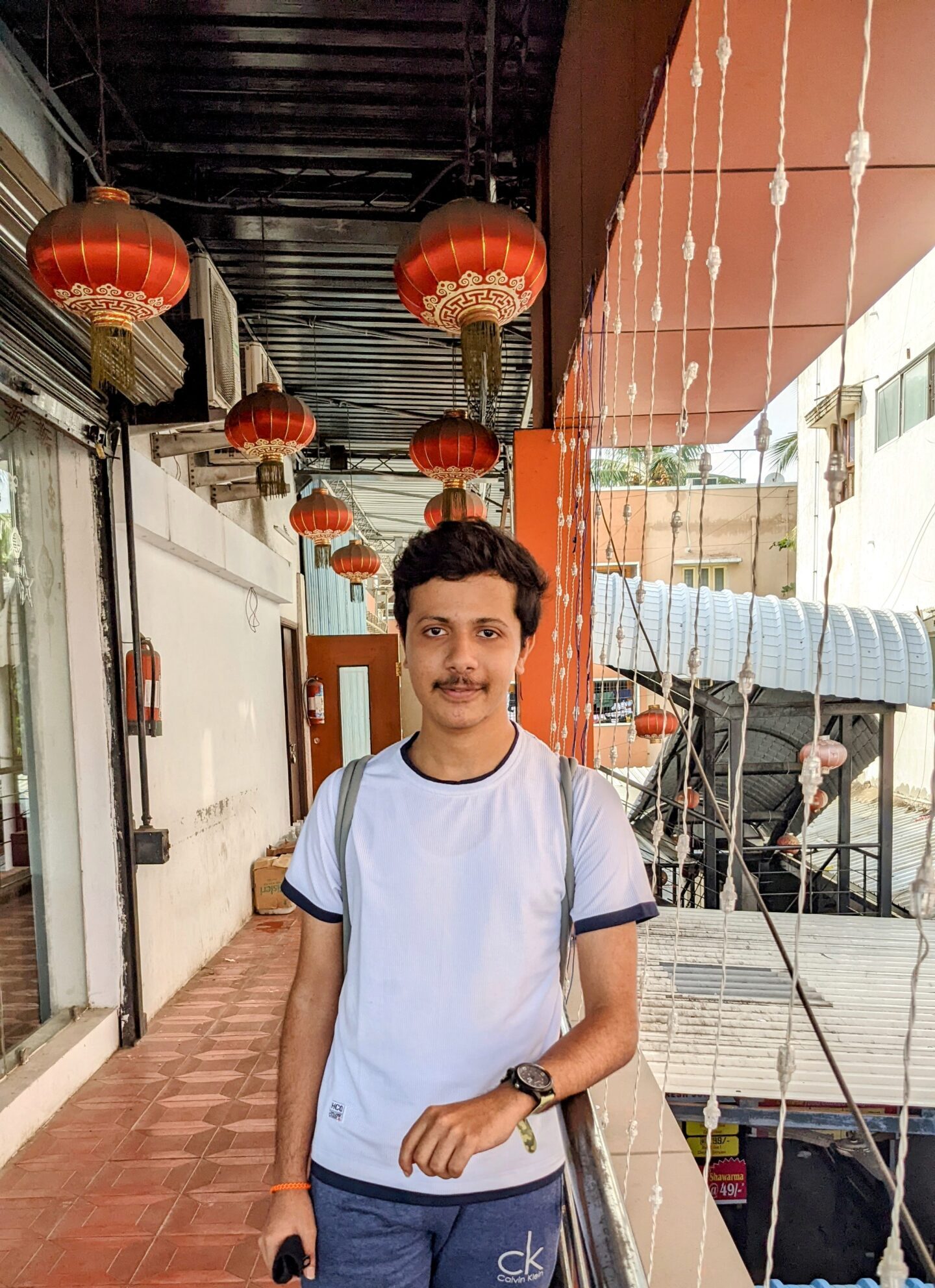 A movie buff and an ardent fan of smartphone technology happenings in and around this globe. It all started when I had a craze on Google's pixel lineup and that continued for other smartphone brands too. Not only smartphone, be it any technology around us, I wish to keep myself updated on them too.